Investment Opportunities
Investors on Watch for Heliogen Stock: Bill Gates-Backed Startup Fights Big Pollution with Solar Energy
You cannot invest in Heliogen stock today, but this is a solar energy startup that all investors should keep their eyes on. After their most recent breakthrough, replacing fossil fuels seems more possible than ever before.
The company gained notoriety for its high-profile backers. Investors include Microsoft's Bill Gates and Los Angeles Times owner Patrick Soon-Shiong.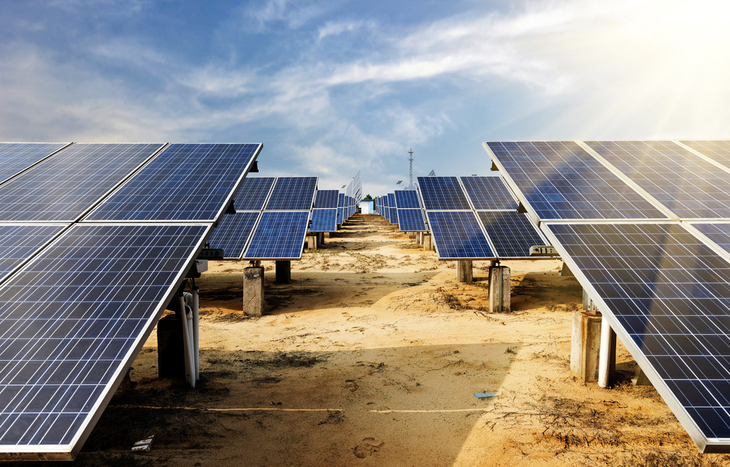 Is Heliogen Stock Worth the Wait?
Heliogen is currently in the pre-IPO stage. However, it's already taking strides toward an IPO.
At its original founding in 2013, Heliogen mainly began working in secrecy. It wasn't until November 2019 that the company decided to come out of the shadows. It didn't even have a public website until that point.
Why the sudden transparency? The company made a major breakthrough at its solar energy testing facility a few hours north of Los Angeles. It announced its solar technology can exceed temperatures of 1,000 degrees Celsius. Moreover, it can sell this technology on a commercial level. This is the real game-changer.
Currently, commercial solar thermal systems can only reach temperatures of up to 565 degrees Celsius. This works for simple power generation, but it would never be enough for industrial use. Burning fossil fuels was still the solution.
With this breakthrough, investors across the nation began salivating over the idea of Heliogen stock. A company that promotes clean energy with groundbreaking technology is hard to come by. Even more so when it's backed by some of the most powerful people on the planet.
"I'm pleased to have been an early backer of Bill Gross' novel solar concentration technology," Bill Gates said in the press release. "It's capacity to achieve the high temperatures required for these processes is a promising development in the quest to one day replace fossil fuel."
Founder Bill Gross and Heliogen's Mission
Heliogen stock won't be available for some time, but founder Bill Gross has a long history of success in solar energy. One of his companies, Energy Innovations, completed the world's largest corporate solar installation in 2006 at Google's headquarters.
He is also the founder of Idealab, which is one of the longest running technology incubators in the world. It has created more than 150 companies with more than 45 IPOs and acquisitions.
His mission for Heliogen is a tall task, but one he's been passionate about throughout his entire life. Gross announced the company goals and mission a day before the major breakthrough.
"Heliogen is the culmination of my life efforts," he stated in a separate press release. "Our goal is to replace and create fuel with pure, concentrated sunlight, allowing us to power the earth with the sun."
It's his mission to power the globe with renewable energy. However, 75% of worldwide energy is used as heat. This heat is made by burning fuels such as coal, diesel and natural gas.
That's a pretty big gap to fill, but Heliogen is already heading in the right direction.
Investing in Renewable Energy
Do you have a passion for renewable energy and climate change? If so, there is a wide range of clean energy companies on the stock market today.
Sign up for our free Profit Trends e-letter below for the latest stock market tips and trends in the renewable energy space. Our experts provide daily insights into the latest investment opportunities. There is a great deal of money going into climate change that can be rewarding for both our future and our pockets.
You don't have to wait for Heliogen stock to become available. In the meantime, invest in other renewable energy companies that you are passionate about.
---
Corey Mann is the Content Manager of Investment U. He has more than 10 years of experience as a journalist and content creator. Since 2012, Corey's work has been featured in major publications such as The Virginian-Pilot, The Washington Post, CNN, MSNBC and more. When Corey isn't focusing on Investment U, he enjoys traveling with his wife, going to Yankees games and spending time with his family.