The HKD IPO made its debut on July 15, 2022 and has been on a meteoric rise ever since. In fact, AMTD Digital (NYSE: HKD) stock is up more than 600% since its initial public offering.
This price performance is extremely rare. It's even more impressive during such a difficult time for the American market and economy overall. Yet, HKD stock is surging and investors are reaping the rewards. Will the HKD IPO go down as one of the most successful public debuts in recent years? Or will this momentum hit an inevitable wall sooner rather than later? Let's take a closer look at AMTD Digital and its potential moving forward.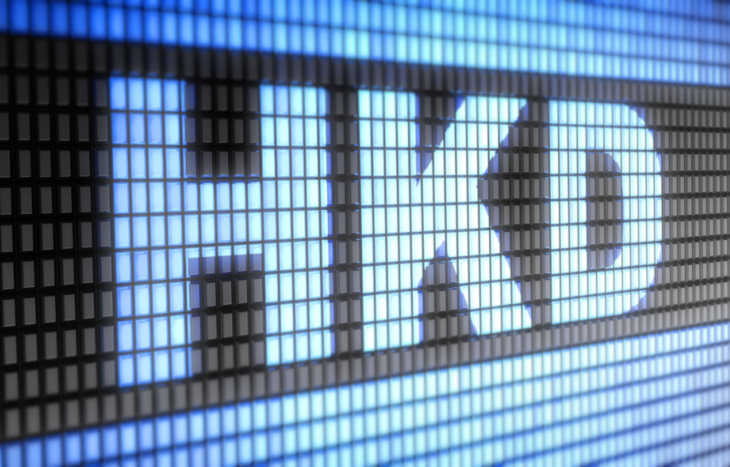 HKD IPO Overview
AMTD Digital is a metaverse company based in Hong Kong. According to the company website, it's "one of the most comprehensive digital solutions platforms in Asia." This includes four main business lines: content and marketing, digital financial services, digital investments and SpiderNet ecosystem solutions.
SpiderNet is AMTD's metaverse, which was launched in February of 2022. Its goal is to have all of the company's operations under the SpiderNet ecosystem. And as of right now, it's used mainly by influencers and the financial institutions. AMTD collects commissions and specific fees from the platform.
The HKD IPO raised $124.8 million to minimal media coverage and it hit the market in mid-July for $7.80. The HKD stock price more than doubled in the first day. And the surge wasn't a fluke. Within the next two weeks, AMTD Digital stock was trading for more than $400.
To begin August, the stock skyrocketed further and was trading at a high of over $2,500 a share. And all of this is happening without any specific event or circumstance that may have caused the spike. In fact, it's a matter of trading volume and interest.
However the market volatility ended up getting the best of the HKD stock in the end. As it dropped in price almost $2,000 over the course of two days. It has since dropped even further and is currently trading around $115 per share. However, if you got in early you've probably still made a nice return on this stock.
Investors are very high on metaverse stocks at the moment. And AMTD Digital's market in Southeast Asia is as appealing as any.
AMTD Digital Stock Potential
The metaverse industry may be a stock market darling for years to come as this growing industry takes its shape. Specifically, this includes giants such as Meta Platforms (Nasdaq: META) and Microsoft (Nasdaq: MSFT). And now that the HKD IPO has taken off, you can expect the interest to continue growing.
It's also clear that AMTD Digital was a bit surprised by the stock's hot start. The company sent a thank you note to investors with additional information.
It expressed its "appreciation of support from the investor community for the successful completion of its initial public offering." The note also confirmed, "to our knowledge, there are no material circumstances, events nor other matters relating to our Company's business and operating activities since the IPO date."
As you can see, investors are riding the metaverse wave this summer and it's likely to continue going forward. Many analysts believe the metaverse will reshape our future and how modern technology continues to influence our lives. This is just another reason why you may want to watch HKD stock for the foreseeable future.
Investing in Metaverse Stocks
Metaverse stocks are going to be a popular play amongst investors. However, it's important to do your due diligence before making any investment decisions at the current moment. The stock market is facing major volatility due to geopolitical pressure, high inflation and recession fears. And recent IPOs tend to be even more volatile.
To help protect your portfolio, consider signing up for one of the best investment newsletters. Many Wall Street experts provide daily stock tips, trends and IPO updates for absolutely free. And you can use this information to enhance your portfolio over the coming months.
The HKD IPO has cooled off after a historic start on the market. But one thing is for sure, AMTD Digital stock has a lot of upside potential going forward as the company continues to grow within Southeast Asia.
---