It's important to understand how to invest in Amazon stock after its recent stock split. In fact, many investors will be looking to the multinational technology company now that its share price has dropped significantly. However, it's crucial that you first understand the reasoning and process behind a stock split before making any investment decisions. While the share price is drastically lower, that does not mean you should change your approach.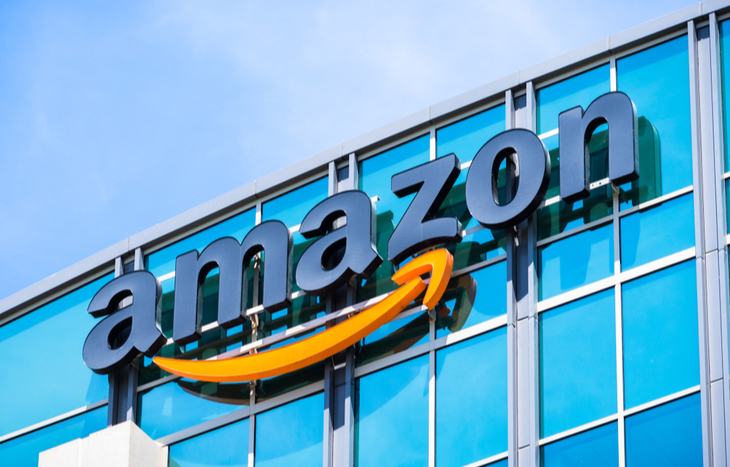 Amazon Stock Split Breakdown
In March of 2022, Amazon (Nasdaq: AMZN) announced plans for a 20-to-1 stock split. But what does this actually mean? For a 20-to-1 split, you divide Amazon's latest stock price by 20. And before the split, Amazon was trading at $2,447. As a result, its new price began at $122.35 and is showing gains since trading began.
Shareholders before the split received an extra 19 shares for every single share they owned. Therefore, if you owned 10 shares you now own 200. And this is becoming a common practice for blue-chip stocks. In recent past, both Apple (Nasdaq: AAPL) and Tesla (Nasdaq: TSLA) split their stocks and have realized massive gains since the moves.
This is why it's so important to know how to invest in Amazon stock when a split takes place. In fact, trading volume is known to rise during this time. And you have to be prepared as either a current shareholder or potential buyer.
Learning How and When to Invest in Amazon Stock
In general, it's best not to drastically change your investment strategy at the time of a stock split. Or anytime for that matter. Do your research, analyse the data and recent financial reports before making any decisions. You may even want to sign up for an investment newsletter to hear from Wall Street experts about price predictions and stock outlooks.
It's common knowledge that Amazon is a market powerhouse. And the Amazon stock split does give some investors a path to investment due to the lower share price. However, many online brokerages and investment applications have allowed fractional trading for some time. There was always a way in no matter how much money you were willing to invest. And this split does not immediately signal any sort of drastic gains.
Moreover, the path to investment has not changed. You can still buy Amazon stock via every major brokerage on the market. For example, popular brokerages include:
Charles Schwab
E*TRADE
Fidelity
Robinhood
TD Ameritrade
The Amazon stock split went into immediate effect at the beginning of trading on June 6, 2022. After creating or logging into your account at your preferred brokerage, the new share price will be in effect for investors. And current shareholders will immediately notice the change in total shares they own.
Amazon Performance and Outlook
Now that you know how to invest in Amazon stock, it's vital that you analyse its recent performance. Furthermore, you need to determine if Amazon's outlook fits your goals for your investment portfolio.
Unfortunately, the entire stock market is taking one hit after another at the current moment. In addition, inflation is as high as its ever been. Some experts believe we are closing in on a recession. And stagflation is almost a certainty at this point. That is why you must do your due digilence before making any investments in this market downturn. That includes giants such as Amazon.
Overall, Amazon stock has performed better than most during this difficult period. But the e-commerce giant delivered disappointing numbers first quarter of 2022 with weak expectations for Q2 as well. This is largely due to consumer uncertainty and inflation.
"Today, as we're no longer chasing physical or staffing capacity, our teams are squarely focused on improving productivity and cost efficiencies throughout our fulfillment network. We know how to do this and have done it before," Amazon CEO Andy Jassy said in April. "This may take some time, particularly as we work through ongoing inflationary and supply chain pressures, but we see encouraging progress on a number of customer experience dimensions, including delivery speed performance as we're now approaching levels not seen since the months immediately preceding the pandemic in early 2020."
Investing in Blue-Chip Stocks
Blue-chip stocks have the ability to profit and operate at high levels during difficult times. These are established companies and major corporations that headline the stock market and news cycles. And Amazon is one of the most prominent blue-chips you can invest in. It's right up there with Microsoft (Nasdaq: MSFT) and Berkshire Hathaway (NYSE: BRK.A) (NYSE: BRK.B).
Now that you know how to invest in Amazon stock, you need to determine if its the right fit for your portfolio. The market is struggling at the moment, but this stock split may give Amazon a boost going forward as new investors come in.
---