Most investors want a piece of Elon Musk's latest ventures. And SpaceX is widely considered as his next big hit next to Tesla (Nasdaq: TSLA). However, SpaceX stock isn't available at the current moment. So you'll have to learn how to invest in SpaceX indirectly.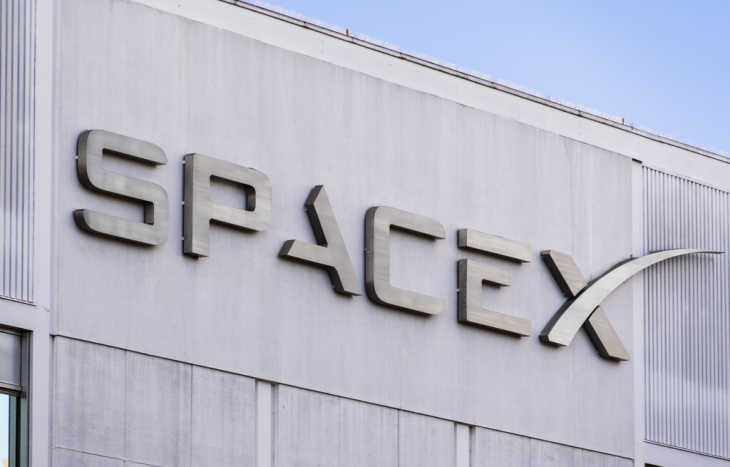 Learn How to Invest in SpaceX
SpaceX is an American spacecraft manufacturer, exploration and satellite communications corporation from California. It was founded in 2002 by Elon Musk. And it's been rapidly growing ever since.
Its first successful launch came in 2008. By 2020, it had become the first private company to launch humans into orbit. SpaceX's Crew Dragon spacecraft launched two NASA astronauts and safely delivered them to the International Space Station.
Now it's thinking even bigger. SpaceX has developed and is currently working towards a detailed plan for colonizing Mars, in what it says is the "road to making humanity multiplanetary." This alone has investors scouring the internet, trying to learn how to invest in SpaceX right now.
But it's not that simple. SpaceX isn't publicly traded, though IPO rumors have come up in the past. Therefore, your only means of investment will have to be indirect. And thankfully, there is one stock that you can buy right now that has invested a substantial amount in Elon Musk's space exploration company. And it's a very prominent company at that. Let's take a closer look below.
Alphabet (Nasdaq:GOOGL)
That's right, Google's parent company is an investor in SpaceX. In 2015, Alphabet and Fidelity invested $1 billion into SpaceX, effectively taking on a 10% ownership of the company. And just recently, Google Cloud won a major deal to supply computing and networking resources to SpaceX as well. This will help SpaceX deliver internet services via its Starlink satellites.
Fidelity isn't publicly-traded. So if you want to learn how to invest in SpaceX, start with Alphabet stock. GOOGL stock is currently trading around $115 per share with a 52-week high of $151.52. It's down close to 20% in the past year due to the market downturn. Yet, it's up more than 10% in the past month alone.
Alphabet is known for its Google search engine, which has become an internet powerhouse. Moreover, Alphabet regularly invests in startups and more established companies, such as Uber (NYSE: UBER).
Its investment in SpaceX gives you indirect access to Elon Musk's crown jewel. And SpaceX doesn't have plans to go public anytime soon.
When Can We Expect SpaceX Stock?
Elon Musk recently gave us some insight into his plans for SpaceX. According to a report by CNBC, Musk told SpaceX employees that an initial public offering isn't likely to happen any earlier than 2025.
"I'm not sure exactly when that [IPO] is, but maybe it will be like — I don't know, just guessing — three or four years from now," Musk said in a private company meeting in which CNBC obtained an audio recording.
As you can see, Musk cannot pinpoint a potential IPO. And in general, the IPO process can take a lot of time. Investors will need to be patient, and in the meantime, consider other investments.
For more insights, sign up for one of the best investment newsletters. These FREE e-letters give you daily stock tips, trends and expert analysis to help you make better investment decisions.
You now know how to invest in SpaceX indirectly. And as we all know, Elon Musk can be unpredictable. Therefore, keep a close eye on SpaceX over the coming years.
---