Despite explosive industry growth, many marijuana stocks are down this year. But, one cannabis company, Innovative Industrial Properties (NYSE: IIPR), offers a unique way to invest. With IIPR stock down 55% this year, it's the perfect time to add to your watchlist.
Innovative Industrial Properties is a cannabis REIT. The company buys properties and then rents them to licensed operators. In fact, IIPR was the first public company on the NYSE to provide real estate to cannabis companies.
Although IIPR stock has lost more than half its value this year, the company is expanding quickly. For example, in 2021, it bought 37 new properties.
A shifting opinion on cannabis use is helping the market build momentum. With more states planning to legalize it soon, experts believe it will continue. Is it time to buy with IIPR stock hitting a new 52-week low?
Here are a few reasons to watch Innovative Industrial Properties stock while it's down.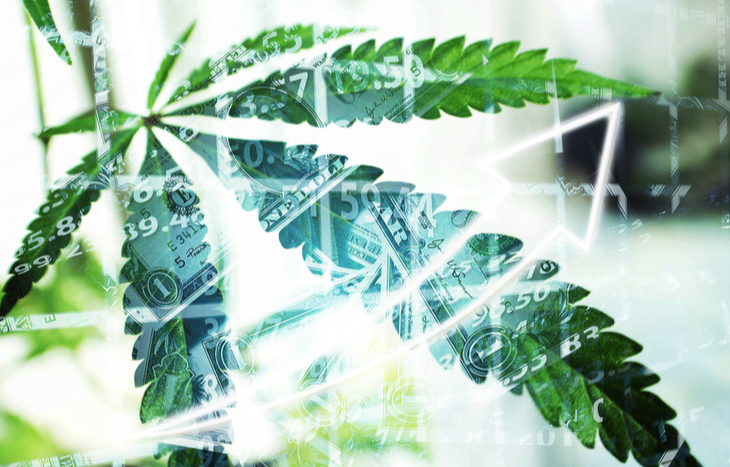 No. 4 Growing Interest in Cannabis
Over the past few years, the public view of cannabis has changed greatly. For one thing, cannabis-based medicines treat several conditions like seizures or anxiety.
Furthermore, policy changes are creating a better image for the plant. Here are a few facts to illustrate.
A 2021 poll from Gallup shows a record 68% of Americans support legal marijuana.
A survey from the PEW Research Center shows that 91% of U.S adults support cannabis use.
Cannabis sales climbed 30% last year, outpacing coffee giant Starbucks (NYSE: SBUX).
In comparison, in 2003, more than 60% of Americans were against it. And the momentum is expected to speed up in the next few years.
U.S cannabis sales expect to reach $46B by 2026, 91% growth from 2020. Not to mention all 50 states expect to have medical cannabis by 2025.
Currently, 37 states, including Washington D.C, have laws allowing medical cannabis. Additionally, another 18 have fully-legal cannabis. With this in mind, the company is taking full advantage of the booming market.
For example, in the past two years, IIPR has grown its number of properties by 65%. On top of this, it has expanded into two more states, gaining six new tenants.
Most importantly, the company has the formula to continue building momentum.
No. 3 Innovative Industrial Properties Has an Advantage
The cannabis real estate business is not as easy as it may look. For one thing, it can be expensive. You need special lighting and equipment. Not to mention raising funds for the industry is still illegal since federal laws prohibit it.
But, IIPR has a way around it. To explain, the company buys properties with state-licensed operators leasing the buildings.
Then, the cannabis REIT leases back the real estate. As a result, cannabis companies can use the funds to expand and create higher returns in the long run. Moreover, it creates a steady revenue source.
The company generally works with 15- to 20-year initial leases. Before IIPR buys a building, they first make sure it passes all the licensing, zoning and regulatory hurdles.
And lastly, IIPR uses triple-net leases. In this type of lease, tenants are responsible for property costs such as repairs, maintenance and taxes.
No. 2 IIPR Stock Is Down 60% From Its Highs Despite Growth
After gaining over 600% from its pandemic lows, IIPR stock reached an all-time high above $288 per share. But, since then, IIPR stock price has slipped 55%.
At the same time, the company is growing rapidly. Innovative generated $64.5M in the first quarter, a 50% increase from last year. Net income also rose 36%, reaching $34.7M, or 1.32 EPS.
Yet the biggest storyline continues to be the company's growth rate. The company bought 37 buildings last year and another six in 2022.
Meanwhile, the most recent comes as IIPR buys a property in Texas. The company, Texas Original, is one of the only state-licensed companies operating in Texas. With this in mind, the cannabis company expects to control a large part of the market.
So far, IIPR is doing a great job positioning itself for future growth in big market areas. On top of this, it works with some of the top businesses in the industry.
No. 1 Working With Top Cannabis Companies
IIPR is building a portfolio of top-tier tenants. For example, the company's top ten clients by investment include:
PharmaCann – 12.4%
Parallel – 9.6%
Ascend Wellness – 9.4%
Kings Garden – 7.4%
Columbia Care – 7%
Trulieve – 6.7%
Green Thumb – 5.7%
Cresco Labs – 5.7%
Holistic Industries – 5.7%
Curaleaf – 5.1%
The top ten clients make up 75% of the company's revenue. Some companies are public, others are private, and all (excluding Kings Garden) are in over five states.
In fact, the cannabis REIT has properties across 19 states, with Pennsylvania, Michigan and Illinois making up the majority. In fourth is California, the largest legal marijuana market in the world.
IIPR Stock Forecast: What to Expect
If you are reading this far, you are about to get to the best part. IIPR stock is also a high-yield dividend stock.
Investors can earn a massive 6.46% yield with IIPR stock currently. After raising the payout this past quarter, IIPR pays a quarterly dividend of $1.75. In other words, you earn $7 annually for holding IIPR stock.
As the cannabis industry continues growing, IIPR is taking advantage. Providing real estate and funding can help stimulate the companies they lease to.
Additionally, investing in cannabis companies often comes with varying earnings and strong competition. IIPR offers another way to invest in the growth. With steady revenue and a generous dividend, IIPR stock is a unique marijuana play.
Between shifting public opinion of cannabis and limited access to capital IIPR stock is a REIT you will want on your watchlist this year. Look for the company to continue riding the cannabis wave as the market builds momentum over the next few years.
---