"Industrial stocks" is one of the broader stock classifications; this can include many businesses such as those that produce equipment, machinery, waste management, business services and more. This sector is also known as the secondary sector and they are considered cyclical. As was the case with consumer cyclicals, industrial stocks took a hit due to the COVID-19 pandemic.
However, with most economies recovering from the pandemic lows, industrial stocks are once again looking like a strong investment opportunity. While supply chain issues persist and could still hinder some of these businesses to a degree, they look much stronger than they did a year ago.
Here are some of the best industrial stocks to buy:
Waste Management, Inc.

(NYSE: WM)

3M Company

(NYSE: MMM)

Caterpillar Inc.

(NYSE: CAT)

Deere & Company

(NYSE: DE)

FedEx Corporation

(NYSE: FDX)
5 Best Industrial Stocks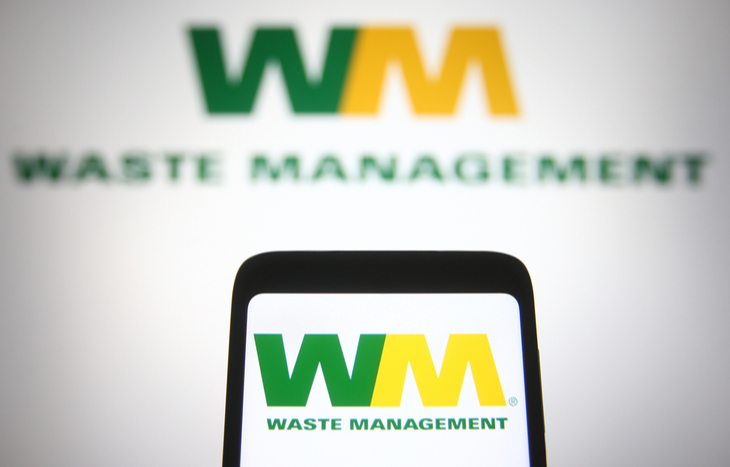 Now that we have an idea of which stocks are considered industrial, let's take a closer look at each of these industrial stocks to buy.
Waste Management
Waste Management is a company based in Houston, Texas that primarily provides waste management services as well as environmental services. Its services include transfer stations, landfills, and recycling plants. Its services extend to almost 21 million residential, industrial, commercial and municipal customers. Waste Management was founded in 1968.
Waste Management is a large company; WM stock has a market cap of almost $68.5 billion. It has a P/E ratio of 39.74 and an earnings per share (EPS) of 4.12. It also has a beta of 0.83, making it fairly non-volatile. Plus, it pays a dividend of 1.43%.
WM stock actually didn't see huge drops due to the pandemic; it fell from around $125 to $89, then from $121 to $110. Of course, that shouldn't be surprising since its services are essential for the most part. Still, since its $110 price in February 2021, it has risen steadily to nearly $165.
Industrial Stocks to Buy: 3M
3M is a multinational conglomerate that manufacturers over 60,000 products under several brand names. Those products include adhesives, abrasives, laminates and more. 3M is one of the largest companies in the United States and is based in the St. Paul, Minnesota area. It was founded in 1902.
3M is worth nearly $100 billion and its stock has a P/E ratio of 16.84 with a 10.11 EPS. Fidelity's analysis rates it as both highly undervalued and high-quality. It also pays a healthy dividend of 3.47%. It posted a 16% net profit for Q3 2021. 3M's stock price has actually dropped as of late, but the March 2020 pandemic economy saw its share price dip under $125. Today, its stock price is over $170. Analysts expect this positive trend to continue, making it a great addition to your list of industrial stocks to buy. 
Caterpillar
Caterpillar, often stylized as CAT, is a manufacturer of machinery, engines, financial products and insurance. It also has a line of clothing and workwear boots it licenses under its name. The company was founded in California but has been based in Illinois since 1910. It was incorporated in 1925.
Caterpillar is worth more than $105 billion and CAT stock has a P/E ratio of 21.05 with an EPS of 9.35. It also pays a 2.32% dividend. During the early pandemic drop, its share price declined from about $137 to about $95. It has since seen a big increase to nearly $245 in June 2021, though it has decreased somewhat since then. Still, it has posted big gains in net income and profit margin, at 113% and 70%, respectively. This industrial stock is also undervalued; look for the share price to increase further.
Deere & Company
Deere & Company manufactures agricultural equipment, heavy equipment, forestry machinery and other types of equipment. You may also know the industrial stock company by its brand name, John Deere. To complement its manufacturing business, it also offers financial services. The company is based in Moline, Illinois, and has been around since 1837.
Deere & Company is worth nearly $110 billion, and DE stock has a P/E ratio of 18.46 and an EPS of 18.99. In addition, its stock pays a 1.23% dividend. Its stock has seen a momentous rise throughout the pandemic; it has increased from around $138 in March 2020 to about $350 today. And yet, it is still considered undervalued. As a result, its share price is likely to increase even more over the next year. 
Best Industrial Stocks: FedEx Corporation
FedEx is a multinational conglomerate holding corporation offering a number of services. Those include transportation, business services and e-commerce. While it is probably best known for its freight service, it also has subsidiaries such as FedEx Office and FedEx Logistics. FedEx was founded in 1971 and is based in Little Rock, Arkansas.
FedEx has a market cap of over $62 billion and has a P/E ratio of 12.49 with an EPS of 18.84. Its stock pays a dividend of 1.32%. Its share price has been on a downward trend since about May 2021; despite this, it has nearly doubled since the start of the pandemic. In February 2021 its share price was around $163 and then dipped under $110. It rose to over $300 in May 2021 and is around $235 today.
Identifying trends will allow you to find the best investment opportunities. Sign up for the Profit Trends e-letter below to receive tips and tricks from today's leading trends expert. 
Despite some ups and downs, this stock is still highly undervalued and analysts expect its share price to increase more over the next 12 months. With this analyst expectation, many investors are adding FedEx to their list of industrial stocks to buy.
---
Bob Haegele is a personal finance writer who specializes in investing and planning for retirement. His hefty student loan burden inspired him to pay off his loans, and now he's helping others get their finances in order. When he's not writing, he enjoys travel and live music.