Insider buying can be a key indicator of a manager's confidence in the company's future. It can also mean that managers buying company stock think the shares are undervalued. Either way, insider buying can be a great source of stock ideas for investors. This article will examine insiders buying stocks.
Key executives, board members, or other managers with inside knowledge of the company sometimes buy or sell company stock. Since those employees have information about the company that the general public does not, insider trading is highly regulated.
Due to the regulations, key employees must file documents with the Securities Exchange Commission (SEC) when they buy or sell the stock of the company for which they work. Keep in mind, though, that filings do not require buyers or sellers to say why they traded the stock.
For instance, a key employee may sell company stock for personal reasons that have nothing to do with the stock. On the other hand, it may also mean that the employee thinks the stock may be in trouble. So, investors should do their homework before investing.
Following insider buying and selling is a common practice for many investors. If you're new to insider buying stocks, a quick internet search will give you plenty of websites that track insider buying and selling. Here is a couple of the insider buying stocks to get you started.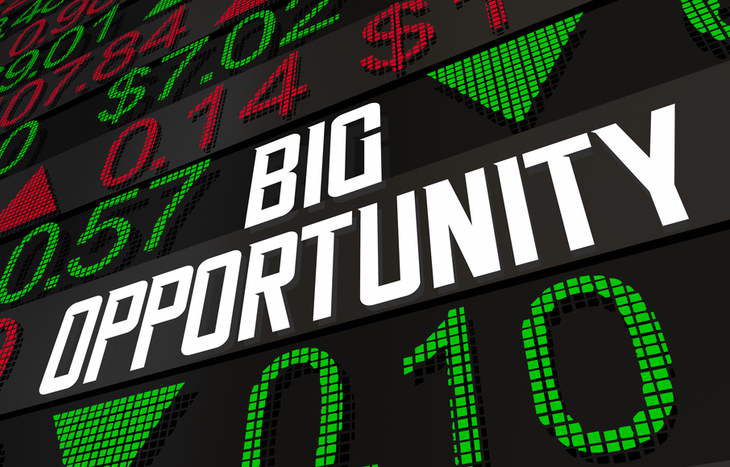 Top Two Stocks Insiders are Buying
AutoZone (NYSE: AZO) and Carvana (NYSE: CVNA) are two stocks with multiple insiders buying company stock in recent weeks and months. Since there are multiple inside buyers, the purchases may signify that the insiders have confidence in the stocks.
On May 26, AutoZone Director Brian Hannasch bought 133 shares of company stock for $1,901.95 each. The total purchase price for the investment was $252,959. In addition, Senior Vice President Michelle Borninkhof bought 259 shares for $1,944.66 each on March 21. AutoZone is a leading seller of replacement parts and accessories for cars and trucks. The company has over 6,000 stores in the US and over 700 in Mexico and Brazil. AutoZone stock trades at a P/E ratio of 18x and does not pay a dividend.
Throughout April and May, multiple Carvana employees bought company stock. Vice President Paul Breaux bought shares on May 20 and May 24. Before that, CEO Ernest Garcia bought shares on April 26. Shares of Carvana have cratered nearly 90% since the beginning of the year. Insider buying of the stock may signify that things will turn around. Interestingly, insiders sold heavily in 2021 when the shares were much higher. The sellers included Mr. Breaux and Mr. Garcia.
Three Insider Buying Stocks for 2022
Best Buy (NYSE: BBY), Carnival (NYSE: CCL) and Avis Budget Group (Nasdaq: CAR) each had large insider buys in recent months. The large buys from insiders buying stocks may show that the buyer is willing to make a big investment in the company.
Best Buy founder and chairman Richard Schulze bought shares of the company on May 27. He bought 250,000 shares with an average price of $79.60 per share. The grand total for Mr. Schulze's purchases came to nearly $20 million. The filing shows that Mr. Schulze owns about 23 million shares. Although the recent purchases seem like a big investment, the shares are only a small amount of his total shares in Best Buy.
Avis Budget Group Executive Chairman Bernardo Hees bought 28,334 shares of the company on May 26. The average price he paid for those shares was $172.8 each. That means his total investment in the company stock on that day was $4.9 million. Mr. Hees is the Chairman of Avis's board and formerly served as CEO of Kraft Heinz. Avis stock is currently trading at a P/E ratio of 6x.
Carnival cruise line Director Randall Weisenburger bought 100,000 shares of company stock. The average price for the shares was $11. 76 each. Mr. Weisenburger's total investment was over $1 million.
More on Insiders Buying Stocks
Like any other investor, insiders can be wrong about a stock. Just because the buyer or seller is an insider does not guarantee that the stock will rise or fall. Professionals can make mistakes too.
On the other hand, the stock market plays a role in how a specific stock performs. For instance, a stock market selloff like we've seen at the beginning of 2022 can brings many stocks down. The stock may be down due to a panic in the stock market. If you bought a stock that you liked based on insider buying, it doesn't mean you or the buyer is wrong.
Likewise, many stocks can rise because the stock market is doing very well. If you sold a stock based on insider selling and the stock goes up, it doesn't mean you or the seller were wrong.
Company stock often makes up a significant part of an employee's net worth. For instance, if a key employee wants to buy a house, they may have to sell stock to fund the home purchase. Remember, insider buying or selling does not necessarily tell you why the insider is doing so.
In a case like this, the sale doesn't mean the employee is losing confidence in the company. That's why it is essential to do your homework before you invest.
Rule 10b5-1
Insiders buying stocks can also be illegal. When company insiders know material information about the company that is not publicly available, the insiders cannot trade the stock. Many companies have adopted Rule 105b-1 trading policies to combat illegal insider trading.
Since material information happens randomly, Rule 105b-1 policies only allow insiders to sell stock at predetermined times. That way, insiders are discouraged from selling stock based on information not available to all other shareholders.
---
BJ Cook is a long-time stock nerd. He has held several roles in the equity research world and earned the right to use the CFA designation in 2014. When he's not writing for Investment U, you can find him searching for new investment ideas. Outside the investment community, BJ is a die-hard Cubs fan.