IonQ (NYSE: IONQ) is a leading quantum computing company. Over the past several months, its stock was down nearly 90% from its all-time high. But, more recently, IonQ stock surged 18% following a better-than-expected earnings report. Let's break down exactly what IonQ said to encourage investors and answer the question, "is IonQ stock a good buy"?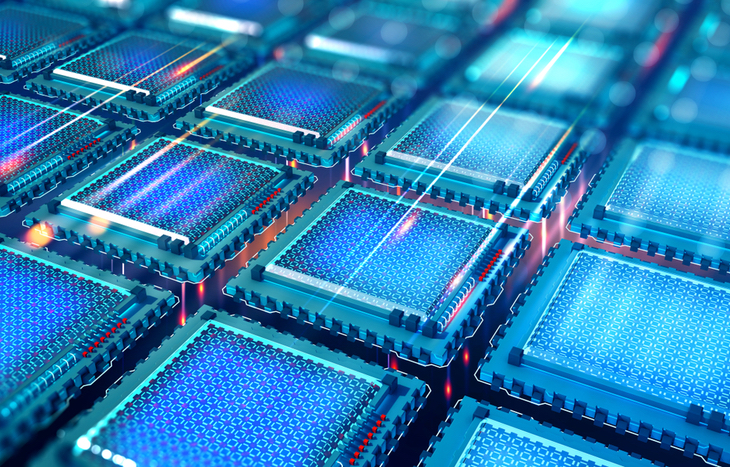 Why is IonQ Stock Dropping?
IonQ stock is hardly the only stock that's down significantly. There has been a massive sell-off recently in high-growth tech stocks and many are down 80% or more. Even large names like Amazon and Meta Platforms are down 30% or more year-to-date (YTD). This is mainly the result of several large macroeconomic factors.
There are so many factors at play that it's hard to summarize them. First, the world is still suffering from supply chain shortages caused by COVID-19. This is limiting the supply of products, which hurts corporate profits. Due to this, as well as the excessive economic stimulus packages, the U.S. is experiencing record-high inflation rates. To combat high inflation, the Federal Reserve has been slowly raising interest rates. It plans to continue raising rates. This encourages investors to buy value stocks, which are safer when compared to high-growth companies.
All of this has contributed to IonQ's declining stock price. Although, it doesn't help that IonQ reported pretty abysmal earnings in Q4 2021. It reported a net loss of $74.08 million with revenue of just $1.65. Not what investors want to see. Luckily, it looks like that is starting to change.
IonQ Q1 Earnings Report
IonQ reported a Q1 EPS of -.09, missing analyst expectations by 50%. It also reported Q1 revenue of $1.95 million, missing expectations by .12%.
While IonQ missed analyst expectations on these marks, the rest of its report was fairly positive. Let's take a look…
Q1 revenue of $2 million.
Q1 bookings of $4.2 million.
Cash, cash equivalents and investments were $586.4 million as of March 31, 2022.
Net loss of $4.2 million.
Peter Chapman, President, and CEO of IonQ stated that these results exceeded the company's expectations. For reference, revenue of $2 million is already about as much as IonQ did in all of 2021. This means that the company is already looking at yearly growth in terms of revenue.
Additionally, for a pioneering quantum computing company like IonQ stock, investors don't care as much about financials. They also want to see that IonQ is making good progress on its product. In this regard, IonQ had more good news for investors.
Mainly, the IonQ Aria will soon be available on Microsoft Azure's Quantum Cloud. This will bring IonQ Aria out of private beta and give full access to the public. This is a particularly notable achievement when you consider that Microsoft's Azure platform is one of the largest quantum cloud computing platforms in the world.
On top of that, IonQ ​​announced a new research project that could help improve the charging, discharging, durability, capacity, and safety of electric vehicle batteries. The push for U.S. energy independence will likely be a major initiative over the coming years. Now, IonQ will be in a great position to profit from this movement directly.
Addressing Concerns
In addition to its own reports, IonQ stock also recently addressed a report by the short-selling investment firm Scorpion Capital. A short seller is any investor that stands to make a profit from a decline in stock price. In this case, Scorpion Capital bet that IonQ's stock price would decrease.
Scorpion Capital had previously issued a report on IonQ, questioning its business and encouraging investors to sell. IonQ fired back with its own statement correcting inaccuracies in Scorpion Capital's report.
Dr. Craig Barratt, Chair of the IonQ Board of Directors stated, "I have the utmost confidence in the IonQ team and their integrity, commitment to ongoing research and patented inventions and accomplishments that benefit IonQ's customers and partners.
This confidence could be another reason that investors are piling back into IonQ stock which caused it to bump nearly 18% in one day.
Should I Buy IonQ Stock?
As always, this is a personal question. The answer should ultimately be based on your own due diligence and financial goals. With that said, IonQ, and quantum computing as a whole, are definitely exciting industries with lots of potential. I place quantum computing alongside industries like automation, artificial intelligence and self-driving cars.
It feels like we've been hearing about these industries for years. However, we are finally reaching a point where they are starting to actually enter the market. The IonQ Aria being made available on Microsoft Azure is a huge example to this. It will be incredibly exciting to see how the industry progresses in the coming years.
With that said, the current macroeconomic environment is still a mess. By this point, many analysts expect that the U.S. could enter a severe recession in the coming months. If this happens, you probably won't want to have your money invested in a high-growth company like IonQ stock. That is unless you have a long-time horizon and are prepared to wait out a few bumpy months.
I hope you've found this article valuable in learning why IonQ stock is up recently. Please remember that I'm not a financial advisor and am just offering my own research and commentary. As usual, please base all investment decisions on your own due diligence.
---