Crypto
Is Crypto Dead? Supporters Collide With Critics
Is crypto dead or will the market recover in the coming months? This is a question that is haunting investors at the current moment. Critics, on the other hand, are beginning to say "I told you so." However, the American economy is facing recession fears and high inflation. The stock market is in a downturn as well.
Cryptocurrencies come with more risk than traditional stocks. There's also a lot of unknowns that push many investors away from crypto. Nevertheless, its potential has been clear from the very beginning. Let's take a closer look at the crypto market and its future outlook after a difficult start to the year.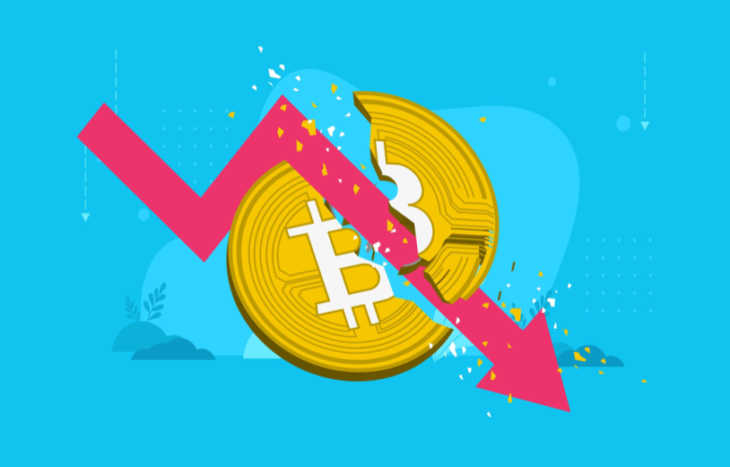 Is Crypto Dead or Alive?
Cryptocurrency became a true investment vehicle due to the meteoric rise of Bitcoin (BTC). In fact, Bitcoin is the poster child and powerhouse of the crypto market. And many other cryptocurrencies have gained prominence as well. But now we're wondering if crypto is dead or if a resurgence is even possible. So how did we get to this point?
Bitcoin was released in 2009 off the back of the Great Recession. This was due to a growing distrust in the power of banks and the overall financial system. And through all of 2009 and most of 2010, Bitcoin wasn't worth anything at all. It faced major volatility in 2011 before beginning its initial rise in 2012. The following year, Bitcoin was trading for more than $1,000. And so it began…
Over the coming years, Bitcoin flourished and investors reaped the rewards. By 2021, it had reached an all-time high of almost $69,000. And by this point, many other cryptocurrencies had made their mark as well. For example, this includes the likes of Ethereum (ETH), Tether (USDT), Binance (BNB) and even the "meme token" Dogecoin (DOGE).
Unfortunately, it's been a downward spiral ever since the skyrocketing crypto prices of 2021. And this is largely due to the perfect combination of disaster. From geopolitical tension to government regulations and economic hardships, crypto investors have taken a beating in 2022. And this is why many people are wondering if crypto is dead for good.
At the moment, Bitcoin is trading for less than $20,000 and it's down almost 60% year-to-date. And as you may have expected, the rest of the crypto market is following suit. Ethereum, the second largest cryptocurrency by market cap, is down more than 60% during the same time frame.
It's clear that the crypto market is facing major volatility and uncertainty. However, Bitcoin isn't hanging on by a thread. It's not going anywhere either. And traditional investors will need to come to terms with this moving forward.
Investor Sentiment of Cryptocurrency
Supporters of crypto and its critics have come to blows in the media many times over the years. In fact, this includes the likes of iconic investors such as Warren Buffett, Bill Gates and Elon Musk.
Elon Musk has been the most powerful and prominent supporter of crypto. He's very vocal about his support of Dogecoin and the potential of cryptocurrency in the future. However, one of the world's most successful investors is not a fan at all. Warren Buffett, the Oracle of Omaha, has also been very outspoken about Bitcoin and digital currencies.
"If you … owned all of the Bitcoin in the world and you offered it to me for $25, I wouldn't take it," Buffett said earlier this year. "Because what would I do with it? I'll have to sell it back to you one way or another. It isn't going to do anything."
This was just the beginning of Buffett's take on crypto. He didn't shy away from explaining his stance even further.
"Whether it goes up or down in the next year or five years or 10 years, I don't know. But one thing I'm sure of is that it doesn't multiply, it doesn't produce anything," Buffett added.
So, is cryptocurrency dead? I guess it depends on who you are talking to. Even Bill Gates believes digital currencies and non-fungible tokens (NFTs) are a waste of time, saying that he's "not long or short" on crypto.
Investing in Cryptocurrencies
The cryptocurrency market has given hope to investors who are skeptical of the traditional stock market. It's also brought a new wave of investors into the market. And everyone has their opinion as to its credibility and potential.
Yet, the current market continues to plummet for both cryptocurrencies and stocks. This is why it's so important to do your due diligence before making any investment decisions at the moment. Furthermore, you may also want to sign up for one of the best investment newsletters for further insights.
There are many Wall Street and crypto experts that provide daily investment tips, trends and analysis. They do the research for you. And this can help you balance and enhance your portfolio.
Is crypto dead? It most certainly is not. But it's definitely coming back down to Earth after a historic year in 2021. This should be seen as a warning for all investors, no matter which side of the discussion you are on.
---