Crypto
Jasmy Crypto: Is It a Good Investment Right Now?
Jasmy crypto is firmly in the speculative region of the cryptocurrency markets. It's a penny crypto – quite literally. That being said, there's a lot to like about it. But there's also reason to proceed with caution. That's not to say this might be a rug pull. We don't think the dev team will be abandoning this project any time soon. But whether it's "heading to the moon" is uncertain to say the least.
The team behind Jasmy crypto has some big plans. But for the most part, they have yet to be realized. On top of this, Jasmy has its work cut out for itself in terms of competition. It plans to go tête-à-tête with the likes of Alphabet (Nasdaq: GOOG), Apple (Nasdaq: AAPL), Meta Platforms (Nasdaq: FB) and Amazon (Nasdaq: AMZN).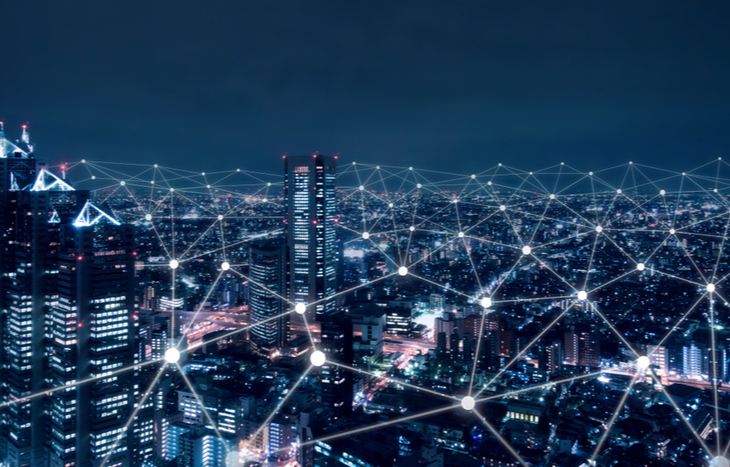 You see, the goal of the project behind Jasmy crypto is to disrupt how the IoT operates going forward. You've probably heard of the internet of things (IoT). These are physical devices with sensors and processing power that connect to and exchange data with other devices over the internet.
The problem here is that most of todays' network services are provided by those huge tech companies mentioned above. Many of the services associated with IoT devices are free. But in exchange for them, we share data – lots of data – with them.
While all of that user data should belong to us, it's collected by centralized systems. And from there it's managed, analyzed and often monetized. And users really don't have much say in the matter.
What Jasmy Crypto Is Trying to Change
Obviously, a certain level of privacy is relinquished by using these devices. Above and beyond this, there are issues with data leaks and cyber-attacks. Sensitive data from Amazon has been leaked by hackers. Facebook has had its own issues with data breaches as well.
In 2018, 52.5 million Google users' data was leaked. And just last year a security breach in Apple iPhones made it possible to record users' calls, messages and emails. It was even turning on cameras and microphones without users' knowledge.
Privacy is on the decline. And our data is vulnerable when stored in centralized systems. But Jasmy is trying to fix that. And if it does, it could mean big things for the Jasmy crypto token that will help power this project.
The Jasmy project wants to return personal data to its rightful owners. The idea here is to "democratize data" that is managed in a more secure way. All of which is why the Jasmy IoT platform is being developed.
The key to this platform will be to develop a trustworthy relationship between companies and customers on the platform. From there, data will be able to be exchanged securely… If the user wishes.
In this model, users of Jasmy IoT devices will get rewarded with Jasmy crypto tokens in exchange for sharing data. As such, manufacturers will reward users for sharing data.
The Bottom line on Jasmy
Keep in mind, this project is still very much in the research and development phase. But the company has some exceptionally smart people working on it. So it's likely only a matter of time until the platform is established.
Also, keep in mind that this is a very new project. Jasmy crypto and the larger project were just launched in January of 2021. And revolutionizing the way our devices interact with us and with each other isn't going to happen in the blink of an eye.
The other big unknown is what service providing companies will actually be willing to adopt this new model. Service providers have been lining their pockets from monetized data for decades. So it really will take a data revolution to upend the current system. But it's still possible.
If Jasmy is able to launch its IoT platform where data and censorship are most prominent, it could make a sizable splash. This could make a big splash in areas like Hong Kong or mainland China where censorship and information monitoring is rife. By circumnavigating traditional means, Jasmy could help usher in a new era of free speech where it has been otherwise tamped down.
But all of this is just speculation of course. Much like the promise of Jasmy crypto. Could this token become the currency of free speech? While it seems unlikely at the moment, the project itself does hold a lot of promise. But for the time being, it's just an idea.
That being said, there are rumors that staking will be introduced to Jasmy crypto soon. That would give us a bit more confidence in this project… And perhaps that would be enough to consider investing in it. But for now, we suggest a wait-and-see approach.
---
Matthew Makowski is a senior research analyst and writer at Investment U. He has been studying and writing about the markets for 20 years. Equally comfortable identifying value stocks as he is discounts in the crypto markets, Matthew began mining Bitcoin in 2011 and has since honed his focus on the cryptocurrency markets as a whole. He is a graduate of Rutgers University and lives in Colorado with his dogs Dorito and Pretzel.