Crypto
KDA Crypto Price Prediction: What's Next for Kadena?
Cryptocurrency analysts are at a crossroads over the current KDA crypto price prediction. In fact, Kadena has dropped significantly throughout 2022. And this correlates to the rest of the crypto market at the moment.
Crypto prices are dropping due to extreme volatility and market uncertainty. The United States is facing a recession, high inflation rates, returning COVID-19 concerns and geopolitical tension due to the Russia-Ukraine conflict. As a result, both the traditional stock market and crypto market are in a downturn. And investors are having to make difficult decisions to protect their portfolios. Is now the time to invest when prices are low? And how will Kadena fare going forward? Let's take a closer look at this popular cryptocurrency and its outlook for the future.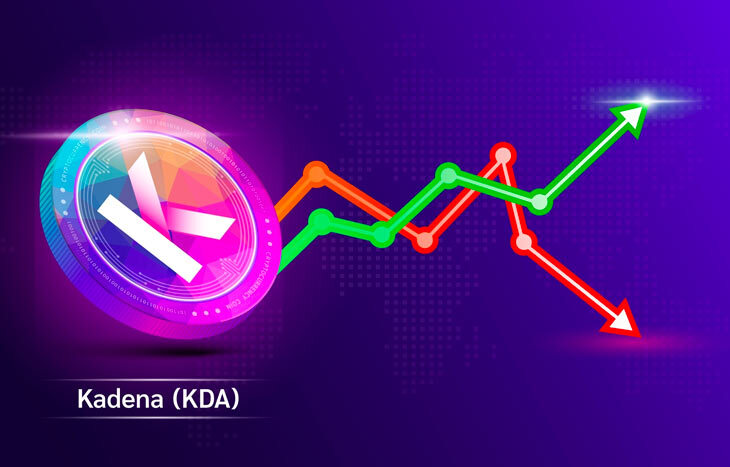 KDA Crypto Price Prediction and Expectations
Experts are struggling to provide more insight into the KDA crypto price prediction. Overall, this is because forecasts are all over the place. Some experts believe it will take years before Kadena regains its value, which hit an all-time high of $28.25 in 2021. Other models suggest the KDA coin will explode once the market recovers.
Nevertheless, this is a critical period which can make or break a crypto investor's portfolio. So let's focus on what we do know. Kadena is currently trading around $2. Despite a few surges, it's been on a fairly consistent decline since November of 2021. Specifically, it's down more than 90% of its all-time high.
However, not all the news is bad. Kadena is rallying at the moment and is up more than 20% in the past week. It's also one of the top 100 largest cryptocurrencies in the world with a market cap of $339 million, according to CoinMarketCap. This can only help the KDA crypto price prediction as the market recovers. And its unique blockchain features are the reason many investors continue to keep an eye on Kadena as a potential investment. So how did Kadena get to this point?
Kadena Crypto History
Kadena was founded in 2016 by Stuart Popejoy and Will Martino. Popejoy led JPMorgan's Emerging Blockchain Group. Martino, on the other hand, was the Tech Lead for the Securities and Exchange Commission's (SEC) Cryptocurrency Steering Committee. Together, they created JP Morgan's first blockchain, which is now known as JPM Coin.
Since its founding, Kadena has raised millions of dollars to build a scalable and developer-friendly blockchain. Moreover, it provides high quality technical features that many other cryptocurrencies lack. This includes a proof-of-work model known as Chainweb and a level of security that is similar to that of the crypto giant Bitcoin.
By 2021, Kadena began making headlines and surging as a real investment opportunity for crypto enthusiasts. And this was due to its unique platform features and stability. Nearly every KDA crypto price prediction was taking a "sky is the limit" approach after Kadena was up more than 6,000% that fall.
However, the market quickly turned and Kadena took one hit after another. Once Bitcoin and Ethereum began to crash, the rest of the cryptocurrency market followed suit.
Investing in KDA Crypto
It now seems that Kadena is back to square one. However, it has shown its potential if the market can return stronger than before. Before making any investment decisions, remember that cryptocurrencies come with higher volatility and risk than more traditional securities. It's always important to do your due diligence and research before making an investment. Consider your specific investment and financial goals that will help you enhance your portfolio during this difficult time.
You may also want to sign up for one of the best investment newsletters on the market. Many crypto analysts and Wall Street experts provide FREE insights into the current market that may help you make better investment decisions. With an updated KDA crypto price prediction, you can determine if Kadena is the right investment going forward. Either way, this cryptocurrency has a lot of promise if and when the market turns around. You're going to want to keep a close eye on its movement for the foreseeable future.
---