Li Auto (Nasdaq: LI) is a Chinese smart electric vehicle maker. There are many reasons to be excited about electric vehicles in general. But China's unique market conditions threaten to wreak havoc on Chinese stocks. Add to that the fact that Li faces increasing competition from Tesla, XPeng, and other automakers. However, is the company a buy? This Li Auto stock forecast will explain.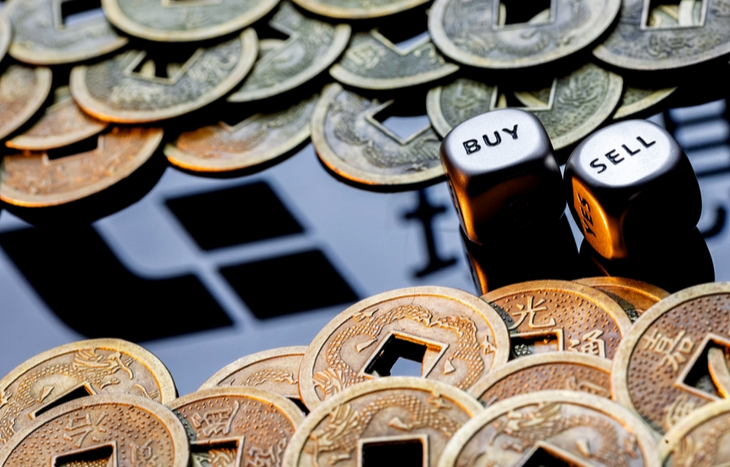 Things are looking much improved for Li Auto stock as of late. The stock surged after going public. Then cooled. More recently though, it has seen a rebound. Shares are up more than 50% in the past six months after dipping below $20 in May of 2021.
Of course, the question remains whether investors should consider buying the stock going forward. Clearly there has been turbulence. And that may discourage some investors. Thus, we'll take a closer look with this Li Auto stock forecast and whether you should consider investing.
Li Auto Stock Forecast: A Performance Outlook
Li Auto's performance outlook is an interesting one. Off the bat, we can see several encouraging signs. For example, Recognia, which provides technical analysis for Fidelity Investments, shows strong short-, mid-, and long-term sentiments for the stock.
CNN Business and TipRanks analysts both expect healthy growth in the stock's share price with 36.50% and 22.53% median price targets, respectively. TipRanks rates it a strong buy. And 11 of CNN's 14 analysts rate it a buy, with no sell ratings.
Investor sentiment is mixed for Li Auto stock, however. Both Fidelity and Yahoo! Finance say the stock is overvalued. Fidelity analysis from S&P Global Market Intelligence rates the company a 14 out of 100 for financial health and 29 out of 100 for growth stability. Yahoo! Finance shows a bearish pattern, though only for the inside bar of its chart.
While not everything is rosy for Li Auto stock, analysts like the fact that Li has aggressively scaled up deliveries. For instance, its most recent press release shows that third-quarter deliveries were up 190% year-over year. Total deliveries of the Li ONE electric SUV totaled 55,270 in the first nine months of 2021.
Quarterly Financials
As an investor, it's always important to know how a company is doing financially. And Li Auto's earnings report is a mixed bag. But this shouldn't be too surprising since we already saw its 14/100 rating for financial health.
What immediately jumps out about Li's earnings report is its net income. It lost ¥235 million (about $37 million) in Q2, and that was a decrease of 213% year-over-year (YoY). Its net profit margin was -4.67% for a decrease of 21% YoY. Its EPS was -0.26, although that made for an increase of 90.41% YoY.
On the plus side, its revenue was ¥5.04 billion (about $788 million) for an increase of 159% YoY. And its net change in cash was ¥5.64 billion (about $882 million) for an increase of 142%. Its cash on hand was ¥12.1 billion compared to ¥6.07 billion last quarter.
Market Conditions in China
Market conditions continue to be a question mark in China. And that could put a drag on Li Auto's stock performance. First there is the chip shortage — of course, this is an issue for automakers worldwide and not just Li. That did result in Li Auto revising its delivery target from 25,000 to 26,000 down slightly to 24,500. However, it ended up right within its previous target, delivering 25,116 as noted in its last press release.
But the chip shortage isn't the only reason for uncertainty in China at the moment. One big cause for concern is the situation with China's second-largest real estate developer, Evergrande. The real estate company reportedly has debts of more than $300 billion. And it could default on its debt soon if it fails to continue making bond payments. If that happens, it could cause havoc for Chinese banks and creditors. There is potential it could impact Li Auto stock, too.
Another layer of this complex onion are the comments from China's minister of industry and information technology, Xiao Yaqing. He said that China has too many EV makers at the moment and is in favor of paring down the number of automakers. Given the heavy-handed nature of China's government, these comments are something investors should keep in mind.
Should You Buy Li Auto Stock?
Price targets look strong for Li Auto stock. And it continues to scale up production. However, questions remain about whether the company can consistently turn a profit. And economic conditions in China create yet more question marks.
Another important point here is that Li currently only has one production vehicle, the Li ONE. The ONE is a beautiful vehicle, but it's also expensive, starting around $52,000. That makes it unaffordable for many. And this limits the vehicle maker's reach for now.
However, Tesla started the same way before releasing several additional vehicle. For its part, Li plans to do the same, release at least two new electric vehicles every year starting in 2023. If Li produces some cheaper models, it could expand its market reach (and volume), and that may be key to profitability.
As far as market turbulence, the chip shortage is not an issue with Li and should be a temporary one. Plus, as mentioned, Li still managed to hit its previous delivery target despite having revised it. Thus, the biggest question mark right now may be the minster's comments about the Chinese EV market.
Clearly, questions remain for Li Auto and, thus, its stock. However, with strong price targets, it might be worth a look for investors who aren't bothered by a bit of uncertainty. While not necessarily a home run, Li Auto stock looks like a decent option for those looking to invest in the Chinese EV market.
Looking for Additional Opportunities?
It's no secret that electric vehicles have crossed over into the mainstream. The industry has seen explosive growth. Just a few years ago, seeing a Tesla on the street was an anomaly. Now it's commonplace to see them lined up in the grocery store parking lot. Add to this the fact that GM (NYSE: GM) and Ford (NYSE: F) are going al-in on EVs, there are going to be a lot of investment opportunities in this space. If you want to keep a close eye on the EV market, we suggest signing up for Manward Financial Press. Founder Andy Snyder has found what he believes to be the next big play in the EV market. And all you have to do is enter your email address in the box below to find out more.
---
Bob Haegele is a personal finance writer who specializes in investing and planning for retirement. His hefty student loan burden inspired him to pay off his loans, and now he's helping others get their finances in order. When he's not writing, he enjoys travel and live music.