Crypto
LUNA Crypto Price Prediction: Terra Outlook and Projections
The LUNA crypto price prediction has caught the attention of investors. In fact, Terra's new LUNA token is already one of the largest cryptocurrencies on the market. And this comes as a resurgence after Terra's original network began to fall apart. Now, LUNA 2.0 is up and running. Let's take a closer look at this cryptocurrency story and LUNA's outlook moving forward.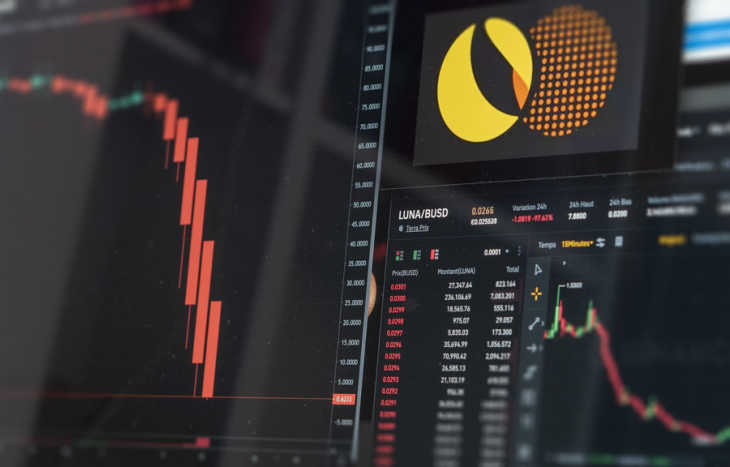 LUNA Crypto Price Prediction 2022-2030
Terra Classic (LUNC) is the original version of the Terra blockchain. And the firm behind the project is TerraForm Labs. However, a system collapse led founder Do Kwon to launch a new blockchain with rebranded LUNA as the native cryptocurrency on the ecosystem. It's known as LUNA 2.0 and it's making a lot of noise in the industry right now.
In general, the new blockchain is a transaction-centric financial platform that allows for instant global payments. And it utilizes a typical proof-of-stake (PoS) consensus mechanism and other smart contract features. Its goal is to periodically issue the new LUNA token to investors who purchased more than 10,000 LUNA before the system collapse.
And since the relaunch, the token is gaining a lot of traction. It's currently trading around $3, though it spiked closer to $7 in early September. This volatility and the protocol's overall uncertainty is a major reason why investors are curious about the current LUNA crypto price prediction. How will this token fare over the coming weeks, months and years? Will it be reliable and continue its growth or is this another setup for disaster?
To the surprise of many investors, most analysts are optimistic about Terra's potential. Yet, don't expect this recent spike to continue throughout the end of 2022. Experts foresee the LUNA token to remain below $3 this year as the market fights to recover.
By 2025, high end projections have LUNA around the $10 to $12 mark with lows around $6. That's double its current value on the low end alone! And this token is expected to realize a more drastic rise by the end of the 2020's.
Crypto analysts believe LUNA will trade around $30 by 2028 and hit the $50 mark in 2029-2030. That's a potential return on investment of close to 2,000% in less than 10 years! However, you may want to take these projections with a grain a salt. Let's dig a little deeper below.
Is Terra Here to Stay?
TerraForm Labs has built up a "wishy-washy" reputation. In fact, Do Kwon is lawyering up in South Korea due to fears of a government investigation. This is due to the collapse of Terra's blockchain before the relaunch.
The U.S. government will cooperate with the South Korean investigation into possible fraud, market manipulation and tax evasion by TerraForm Labs. And prosecutors have already seized several trading records and other materials relating to Terra's collapse.
As you can see, Terra has a lot of explaining to do and that doesn't bode well for the LUNA crypto price prediction. It's clear that Do Kwon is doing everything he can to build back trust within the industry. And it may work, but it will take a lot of time. This alone is reason enough to keep your distance from LUNA crypto despite the positive price projections. Only time will tell if Terra is the real deal or another cryptocurrency with tons of potential to fall apart due to oversight.
Investing in Cryptocurrencies
The cryptocurrency market is extremely volatile. With that said, high risks can come with high rewards. There's certainly money to be made in the crypto space. And despite the market downturn, crypto is here to stay.
The traditional stock market will always be the main avenue for investors. Its proven history of steady gains has brought in millions of dollars and changed the lives of countless Americans. Therefore, you don't want to overlook traditional stocks, even if you are committed to digital currencies.
For the latest market news, trends and analysis, consider signing up for one of the best investment newsletters. This invaluable research can help you better prepare your portfolio during this difficult time. And you may just discover the next big market mover. There's an e-letter for everyone, including crypto, stocks, bonds retirement and more.
The LUNA crypto price prediction will be a huge point of conversation in the crypto community for the months ahead. Expect the token to face major volatility in the short term and only consider this investment opportunity if you believe in its long-term potential.
---