Lyft stock got off to a rough start after its initial IPO in March 2019. However, the ride-sharing company looks to turn things around in 2020, gaining 8.95% over the past month before its next earnings report in the coming weeks.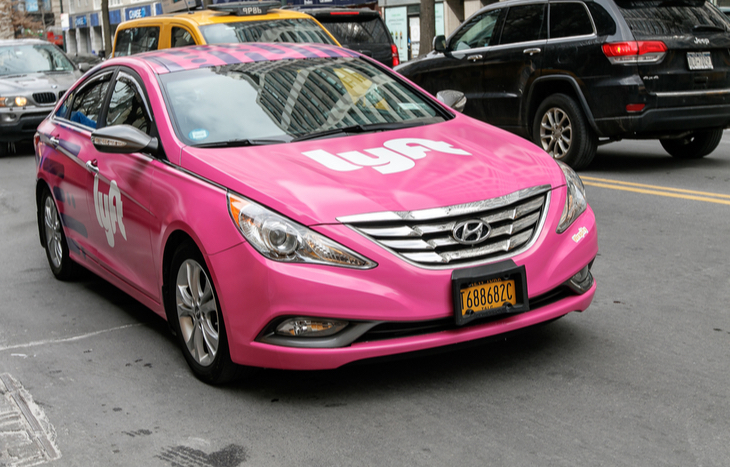 Lyft Stock Performance Review in 2019
Lyft (NASDAQ: LYFT) made its initial public offering on March 29, 2019, at $72 per share for a valuation of $20.6 billion. This was up from the original projections of around $60 to $70. Yet Lyft stock started strong that day, opening at $87.33 due to rising interests.
Unfortunately, it wasn't a great day after all as the stock fell to $78.29 by closing. It fell another 12% the very next day.
Uber's IPO took place in May and Lyft never recovered. In fact, it hasn't been above $50 per share since late August. The drop continued until December with spikes up to $49.37 during the holidays. By New Year's Eve, the stock was back down to $43.02.
So after opening at $87.33 on its IPO in March, Lyft stock fell 50.73% by the end of the year. A rough start for the promising company, but how did the earnings reports compare?
Lyft Stock Earnings Reports Since IPO
Despite the drop in stock price, Lyft posted encouraging earnings reports after the IPO. The first report showed an overall increase in revenue of 95% to $776 million.
By the third quarter of 2019, Lyft's revenue grew to $956 million. That's a 63% rise year over year. However, the company's net loss was $463.5 million, up from $249.2 million in the same period during 2018.
While the revenue growth was impressive, it didn't correlate with the market. The share price consistently struggled in 2019.
Expectations for Upcoming Earnings Report
The company anticipates revenue between $975 million and $985 million for the fourth quarter of 2019. That's between 46% and 47% year-over-year growth. For 2019 overall, it expects the growth rate to be approximately 66% with revenues between $3.57 billion and $3.58 billion for the full year.
Leading up to the earnings report, which is expected on February 11, 2020, Lyft stock has risen at a reasonable pace. It closed at $47.96 on February 3 for a 1.01% increase from the previous trading session.
Recent reports are pointing in the right direction for the San Francisco-based company. But there are some concerns to consider as well. Lyft announced plans this past week to cut 90 jobs and make changes to its marketing and sales team, according to a report by Business Insider. Does this have anything to do with the upcoming earnings report? We'll find out soon enough.
There's also Assembly Bill 5 that California passed in September. This bill may force Lyft and Uber to classify their drivers as employees rather than independent contractors. As a result, Lyft will incur employee-related costs and minimum wage laws. This also includes providing benefits, training and complying with other labor laws. The change will definitely hinder the company's growth in California, and other states may follow suit in the near future.
Invest in Lyft Stock in 2020?
Is it smart to invest in Lyft this year? In 2019, avoiding Lyft and Uber was probably for the better. 2020, on the other hand, may be a different story.
For more information about the latest trends in the stock market, sign up for our free e-letter below. Our Investment U experts provide daily tips to help you find the best investment opportunities.
Lyft stock has outperformed the S&P 500 over the past three months. So has Uber for that matter. Nevertheless, ride-sharing stocks were a roller coaster in 2019. Therefore, it's too early to tell if it's worth jumping in line.
---
Corey Mann is the Content Manager of Investment U. He has more than 10 years of experience as a journalist and content creator. Since 2012, Corey's work has been featured in major publications such as The Virginian-Pilot, The Washington Post, CNN, MSNBC and more. When Corey isn't focusing on Investment U, he enjoys traveling with his wife, going to Yankees games and spending time with his family.