Manganese has some unique properties. And thanks to the EV boom, the metal is catching more investors' attention. That's why I've tracked down some of the best manganese stocks.
Before jumping into the companies, let's take a look at why manganese is useful. This approach can help with making better investment decisions. Then I'll share some company highlights…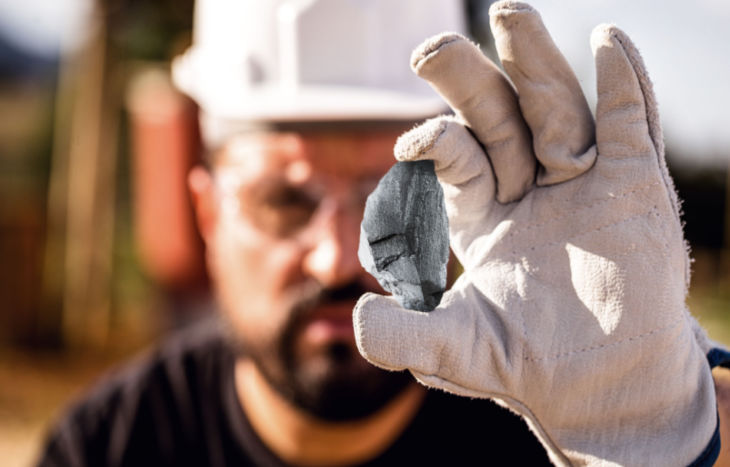 Why Invest in Manganese?
Manganese is useful as an alloy, notably for iron and stainless steels. This makes up the bulk of its industrial use. Although, new demand for EV batteries is adding to the mix…
In 2021, Global EV sales reached 6.6 million. And that's doubled year-over-year. It's a powerful trend as EVs are starting to take over our roads. And there are many new investment opportunities such as these top EV charging station stocks. Overall, this switch is leading to an insatiable demand for lithium batteries.
As a result, we've already seen lithium prices jump higher. Although, manganese is also a valuable metal for this transition. The most common type of lithium cell uses manganese dioxide as the cathode.
On top of the new batteries with EVs, stationary storage is climbing as well. As renewable sources such as wind and solar become more common, people buy more home battery systems. And this should help push demand for battery metals even higher.
This bodes well for investing in manganese. And since manganese is just one of many useful metals, it's hard to find pure play opportunities. As a result, the companies below work with a wide range of metals. And this helps provide some diversification.
Best Manganese Stocks
Vale (NYSE: VALE)
American Manganese (OTC: AMYZF)
Anglo American (OTC: NGLOY)
Vale
To start this list of manganese stocks, Vale comes in first. It's one of the least direct stocks here to invest in Manganese. That's because it's a huge company that produces many metals around the world. Although, it's still one of the top producers of manganese.
This is a Brazilian company that holds roughly 70% of its national manganese market. The company is also vertically integrated. It works with logistics, energy and steel making. This integration helps with creating economies of scale.
Vale is also improving efforts on the sustainability side. It recently launched a $100 million fund to invest in the sustainable startup ecosystem. And it's also advancing with low carbon fuels in shipping. These moves should help the company appeal to more investors in the years ahead.
American Manganese
American Manganese is a metals company that focuses on recycling. And although there are many mining opportunities, recycling is a growing trend as well. For example, investors are keeping an eye out for Redwood Materials stock. It's also a battery recycling company. And as more EVs hit the roads, that'll lead to more battery recycling in the years ahead.
American Manganese is one of the leaders in recovering cobalt, lithium, nickel, manganese and aluminum. It has a patented process that recovers up to 100% of battery metals from spent EV batteries.
This company is still early stages and has yet to produce revenue. So, there's plenty of execution risk ahead. Although, it might be a risk some investors are willing to take. It's also important to note this manganese stock trades over the counter (OTC). It has low trading volume and the company is based in Canada.
Anglo American
Anglo American is another OTC stock. Although, the company is much bigger than American Manganese. It's based in London and is way more diversified with mining operations around the world. Nonetheless, it's still one of the best manganese stocks to consider.
Anglo American is the world's largest producer of platinum. It produces diamonds, copper, nickel and iron ore as well. On the manganese side, it has a 40% stake in the Samancor joint venture. Its manganese operations are located in South Africa and Australia, producing ore products for the steel industry.
Similar to Vale, manganese makes up a small portion of the Anglo American's total sales. Although, it's one of the more reliable mining stocks to consider. The company is also focusing on sustainability efforts. Some of its efforts are delivering greater than 30% reductions in the use of water, energy and capital intensity.
Investing Beyond Manganese Stocks
As mentioned, there are many other metal investing opportunities. These top manganese stocks are a good place to start. But here are some more opportunities to consider…
On top of that, there many other areas to invest in. But with the markets always moving, the best opportunities come and go. That's why you might want to consider signing up for these free investment newsletters.
With them, you'll find some of the top investment tips and research today. You'll hear from proven investment experts that have helped many thousands of readers.
---