The current MANU stock forecast is looking promising, despite the club's struggles on the field. In fact, Manchester United (NYSE: MANU) is facing backlash from its supporters and embarrasing defeats to start the 2022-2023 season. However, its stock remains steady and its revenue is increasing year-over-year (YOY). Let's take a closer look at this sporting giant and the Manchester United stock price prediction moving forward.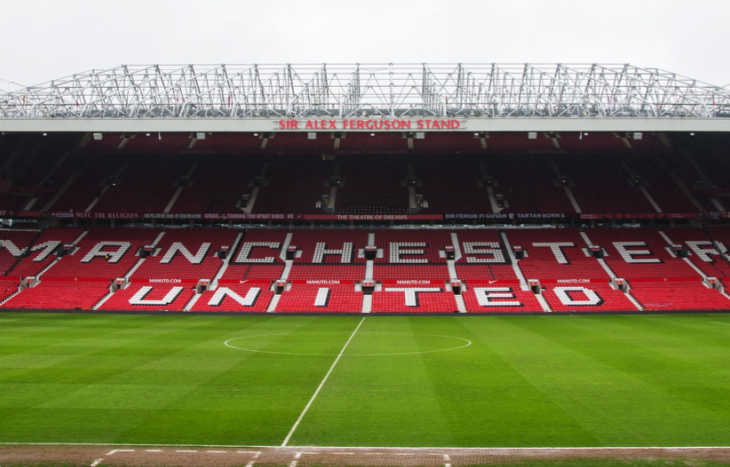 What is the Current MANU Stock Forecast?
Is it football or soccer? This is a worldwide debate with no ending in sight. But in general, the global consensus is football, no matter what it's called in the United States and Canada.
Nevertheless, Manchester United is one of the world's most successful and powerful clubs. It's history dates back to 1878. And since its inception, United has won a record 20 league titles, 12 FA Cups, 5 League Cups and the UEFA Champions League on three occassions.
Specifically, it's one of the most supported clubs in the world with an expanding fan base that reaches every corner of the world. Even if you don't like the sport, there's a good chance you have heard of them.
Unfortunately, the club is facing tough times at the moment. It hasn't won the league since 2013 and has gone through many managerial changes in the process. Furthermore, its American owners, the Glazer family, are facing calls to sell the team by local fans due to performance and transfer dealings.
And this is why the current MANU stock forecast is so intriguing. The team is getting worse and worse on a performance level, but it's still one of the most valuable clubs in the world.
At the moment, most analysts agree that Manchester United stock is a "buy" due to takeover rumors and long-term potential. The 12-month price prediction suggests MANU stock has a range between $14-$17 per share. And this comes as the stock is currently trading around $13.
The Glazer family is now open to selling the team. They're also investing in new players to help "right the ship" after two consecutive losses. As a result, investors and analysts are taking notice. It may be the perfect time to buy this stock low as a long-term play.
Manchester United Financial Update
Manchester United is worth a reported $4.6 billion. It has an operating income of $128 million and a revenue of $643 million for 2021. And that revenue is up 16% for Q3 of 2022. Yet, the club also recognizes its struggles and commitment to improving from both a financial and performance perspective.
"It has clearly been a disappointing season for the men's first team. Work is well underway to address this, led by our Football Director, John Murtough and our new manager, Erik ten Hag. Resilience and high standards are core values for Manchester United, and we are determined to achieve better results next season and beyond," CEO Richard Arnold said in the Q3 financial report. "Off the pitch, our revenues have continued to recover from the pandemic, reflecting the enduring strength of our commercial operations, which in turn support our ability to continue to invest in the Club."
The MANU stock forecast will continue to change for countless reasons. For example, team performance, takeover rumors and player transfers will all have an impact on the stock's outlook. But as of right now, most analysts agree that investors should take a hard look at adding Manchester United stock to their portfolios. With such a high valuation and the stock's low barrier of entry, it may be a diamond in the rough that comes to light as the club continues to make changes and return to its former glory.
Investing in Sports Stocks
Sports entertainment inspires and brings hope to millions of people around the world. And there are many sports stocks that you can invest in.
For more insights, sign up for one of the best investment newsletters you can find. You will receive investing tips, stock trends and expert research that can help you make better investment decisions.
In general, there aren't many sports franchises that are publicly-traded. But Manchester United is the cream of the crop. The MANU stock forecast suggests it will remain this way for the foreseeable future.
---