With the markets as choppy as they are, it's difficult to find strong performers. However, one such strong performer has been Mastercard (NYSE: MA) stock. Today we'll be looking at an updated Mastercard stock outlook. On that front, its recent financial results and company performance will be the foundation of the analysis.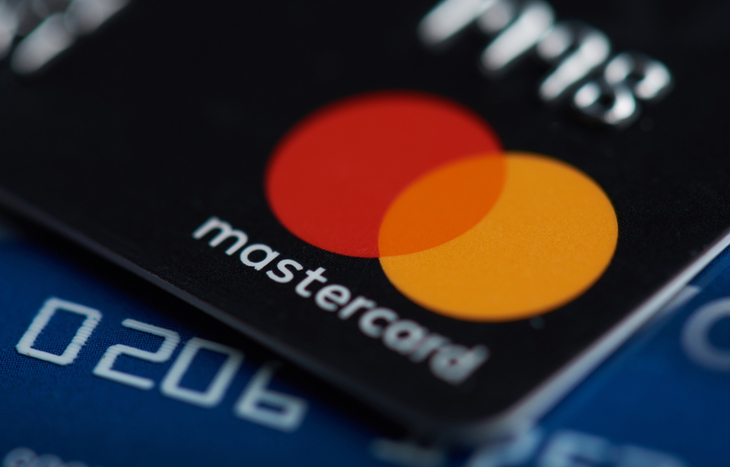 Mastercard Stock Outlook: Recent Financial Performance
From a fundamental analysis standpoint, Mastercard's recent performance makes sense. The company has beat on earnings expectations on every quarter dating back to 2021. After the most recent beat on earnings, Morgan Stanley and Raymond James revised their guidance for MA. The revised 12-month price targets were $449 and $447, respectively. Those price targets represent an over 20% potential gain from where the stock is today.
In addition, the company has already surpassed revenue levels from 2019, bouncing back from a weak 2020. The company's net income has also increased from a weak 2020. However, its profit margin is slightly below the levels posted pre-pandemic. Also, while it slightly decreased in 2021, the company's debt-to-assets ratio is still higher than it was pre-pandemic. The company's price-to-earnings ratio (P/E) is also significantly lower than it was last year, though still above pre-pandemic levels. Whereas the other financial ratios are still worse than pre-pandemic levels, one has fully recovered. The price to cash flow ratio has not only dropped below 2020 levels, but also dipped below 2019 levels.
Overall, the story that Mastercard's fundamentals are telling seems to be encouraging. Repeated beats on earnings, improving financial ratios and increased price targets seem to support that feeling. For that reason, Mastercard stock outlook seems positive on a fundamental level.
Recent Technical Performance
One of the reasons that Mastercard stock outlook is as positive as it is is due to its recent performance. First, we need to compare it to the broader market. The Dow Jones Industrial Average is down over 3% over the last three months. In comparison, Mastercard stock is up over 9.5% over the same time period. So as investors are seeking stocks that "beat the market," Mastercard has been a solid choice.
Mastercard's stock price took a dip in expectation of its most recent earnings on January 27. However, after reporting a beat on analyst expectations, the stock responded by shooting back up. Admittedly, the stock price has regressed in the last couple weeks since the beat on earnings. However, even with that dip, the stock has still outperformed the broader markets over the last couple weeks. The stock price had been significantly lower in December of 2021. It hit a 52-week low on December 1. In Q4 of 2021, Warren Buffet sold $379 million dollars worth of Mastercard stock. This sale may have contributed to the selloff that the stock experienced. Though, broader market volatility may also be responsible. However, given more recent performance, Mastercard stock outlook also seems to be positive from a technical level.
In addition to strong performance in its stock price, it also has cash dividends. Mastercard has continued to deliver solid dividends to its investors. And this is further supplementing a solid stock performance. Mastercard also recently announced efforts to improve its crypto consulting. It's increasing hiring in that space. This continued expansion into crypto shows Mastercard's interest in being a part of recent financial trends.
However, whether or not they are able to establish themselves in the crypto sector is another question entirely. To answer this question, look to see if they announce any strategic partnerships or acquisitions in the coming months. These potential actions, as well as related actions, could impact the outlook for Mastercard stock.
Mastercard Stock Outlook Conclusions
Mastercard stock has been quite strong in recent weeks and months. The stock has outpaced the broader markets, progressing while the market indices have all regressed. In addition, the fundamentals of the company have all been better than expected. It's showing strong recovery after the pandemic. Mastercard has also continued expanding its operations. It's continuing to invest into the growing crypto sector.
For all of these reasons, Mastercard stock outlook seems to be quite positive in the short term. However, it is important to remember that the stock has given back some of its gains in recent weeks. Other external factors and worsening market conditions have the potential to put a damper on the company's growth. For this reason, it is important to temper expectations, and to approach any investment with caution.
---