In the summer of 2019, a Megvii IPO was filed with the Hong Kong Exchange. Investors thought they could expect Megvii stock soon after. However, those expectations were not met.
Megvii isn't a public company yet. But investors shouldn't worry. The Megvii IPO is on its way. Here's what we know…
Megvii IPO: The Business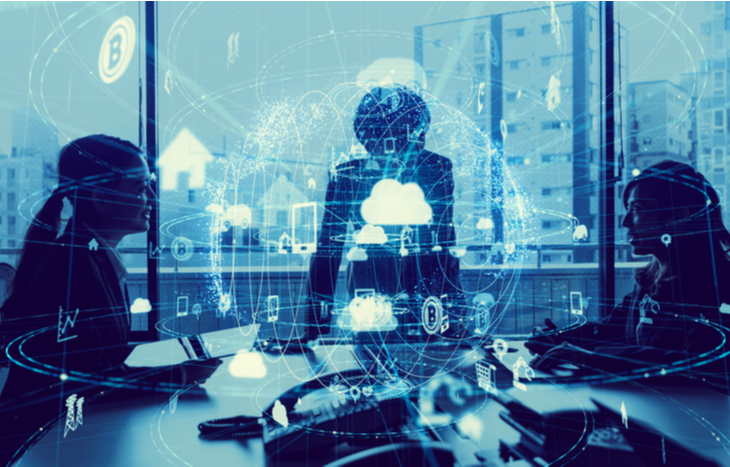 Yin Qi founded Megvii in 2011 with friends Tang Wenbin and Yang Mu. Qi is CEO of the Chinese technology company. It designs image recognition and deep-learning software. One of Megvii's better known platforms is Face++ for facial recognition.
Megvii's technology is used by governments and businesses. Some companies included are Alibaba Group Holdings (NYSE: BABA) and Ant Financial Services. Ant Financial is a private Chinese company. It's topped a $100 billion valuation. And that easily makes it an investment unicorn.
On August 25, the Megvii IPO was filed with the Hong Kong Exchange. Megvii hopes to be the first Chinese AI company to go public. And it hopes to raise between $500 million and $1 billion.
But there are a few reasons why Megvii stock hasn't hit the market.
Hong Kong Committee Wants Updated Finances
In November, Megvii faced the Hong Kong stock exchange listing committee. The company was seeking approval to move forward in the IPO process. However, the committee instead asked for more information.
Megvii hasn't made a profit. For the first six month of 2019, the company reported revenue around $134 million. But it had a net loss of about $736 million.
However, despite the losses, Megvii raised $750 million in private funding. That took place in May 2019. It values the company at $4 billion, making Megvii a technology unicorn. Investors include Bank of China Group Investment, Macquarie Group and Alibaba Group Holdings.
Megvii will provide the committee with updated financials. The company will be able to do that once it has information ending December 31, 2019.
But there's a big factor that could affect Megvii's future. And investors are worried about how it will affect the Megvii IPO.
Trump Administration Blacklists Megvii
In October 2019, Trump's team placed Megvii on the blacklist. A total of eight Chinese companies were blacklisted. It's believed Megvii was involved in human rights violations. The company might have helped repress Muslim minorities.
Megvii objected to being blacklisted. It means the company isn't allowed to do business with American companies without permission. This brings a few issues for the Megvii IPO.
Zhen Zhou Toh, an analyst specializing in Asia-Pacific IPOs, said:
"Even if it [the U.S. blacklisting] does not slow down Megvii's growth fundamentally, it will have put doubt in investors' minds as to how easily Megvii can be impacted by macro regulatory factors."
And Arun George, an IPO analyst at Global Equity Research, believes this will negatively impact the company's valuation "due to higher uncertainty around the future revenue and profits," quoting SmartKarma research. He added:
"While Megvii has little exposure to the U.S. in terms of revenue, it relies on U.S. companies for some components and technology."
Also, Megvii's suppliers import items from the U.S. There is uncertainty whether the company can replace those items with ones of the same quality and price.
While the blacklisting might affect the Megvii IPO's value, that's not the biggest factor for the delay.
Coronavirus Delays Megvii IPO Process
Megvii received approval from the Hong Kong exchange. That was to move forward with the IPO in January. Megvii planned to give an updated prospectus after the Chinese Lunar New Year. By then, the company would have its financial data for the year ended December 31, 2019. However, the coronavirus was still affecting the Chinese economy. Many businesses were closed for the pandemic.
As a result, Megvii's IPO application expired in February. That's six months after filing the listing application. Although, Megvii can apply for a three-month extension. But if that deadline passes or Megvii doesn't apply for extension, it must start the IPO process over again.
So, the question you want to know is…
When Will Megvii IPO?
There is no confirmed timetable for the Megvii IPO. But if the company plans to complete the IPO process before the extended three months, investors should look for Megvii stock around the end of May.
If you're looking for the best investment opportunities, Investment U is the place to be. Sign up for our free e-letter! It's full of useful tips and trends researched by our experts. Whether a beginner or experienced investors, there's something for everyone.
The committee has to approve the company again after an updated prospectus is filed. But it looks like it will be a smooth process for the Megvii IPO.
---
Amber Deter has researched and written about initial public offerings (IPOs) over the last few years. After starting her college career studying accounting and business, Amber decided to focus on her love of writing. Now she's able to bring that experience to Investment U readers by providing in-depth research on IPO and investing opportunities.