The top meme stocks for tomorrow have long-term potential for investors. In fact, meme stocks have become a controversial topic within the market. And a new generation of investors has led the charge on social media. What are meme stocks and how can you profit from this craze going forward? Let's take a closer look below.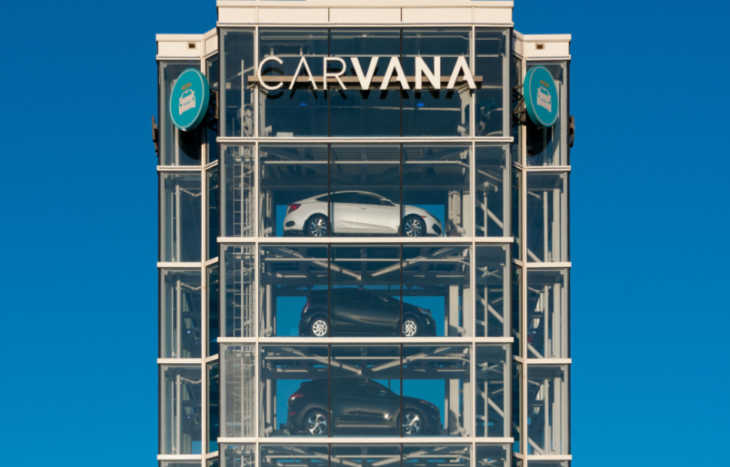 What are Meme Stocks?
A meme stock is any publicly-traded company that is facing excessive trading volume due to retail investors on social media, such as Reddit and Twitter (NYSE: TWTR). For example, an online push will make a specific stock go "viral." And as a result, the stock price will begin to skyrocket.
The poster child for the meme stock craze is GameStop (NYSE: GME). In 2021, an online investing community on Reddit recognized that many large hedge funds were shorting GameStop stock. This was due to the company's decision to shutdown many stores around the country. The Reddit group took notice, and decided to buy up shares of the stock in large volumes. This caused the stock price to skyrocket in what is known as a short squeeze. And thus, the meme stock was born.
However, there are actually meme stocks that can benefit your portfolio in the long-term. In addition, there are many viral stocks that have a history of success on the market. It's not just struggling businesses that captivate these online communities. Therefore, let's take a look at the top meme stocks for tomorrow!
Best Meme Stocks for Tomorrow
It's important to be very selective if you decide to invest in viral trends. In general, these stocks come with higher risks. And there isn't much data, or expert opinion, that supports this style of investing. However, there are a few companies with long-term stock potential that are consistently a target of social media.
AMC Entertainment (NYSE: AMC)
Carvana Co. (NYSE: CVNA)
Tesla (Nasdaq: TSLA)
Each of these stocks has caught the attention of online communities in the past year. Moreover, they have become household names despite the current market volatility. This market downturn is forcing investors to re-evaluate their portfolios and investment strategies. High inflation, recession fears and geopolitical pressure have caused major concerns for the American economy. Yet, these meme stocks for tomorrow may enhance your portfolio for the long run.
AMC Entertainment
AMC is the largest movie theater chain in the world. It has close to 600 theaters in the United States and another 350 in Europe. But it took a massive hit during the COVID-19 pandemic due to shutdowns across the globe. The stock price fell below $5 in 2020 as a result.
Fortunately, COVID vaccines and rounds of booster shots revitalized the market as cities began to open back up around the world. This was huge for AMC stock. It skyrocketed above $50 a share in mid-2021 before the bear market hit. It's now trading around $23 and it's up more than 25% in the past six months. There aren't many other companies with this type of movement in 2022.
Carvana Co.
Carvana is the fastest growing online used car dealer in the United States. In fact, it's known for its multi-level car vending machines. Carvana has also caught the attention of online investing communities on numerous occasions. That's why it's one of the top meme stocks for tomorrow.
Due to a shift to online purchasing, Carvana realized massive growth during the pandemic. And the stock was trading for more than $360 before the downturn. Since then, Carvana has dealt with many setbacks, including layoffs. The stock is now trading around $50 and has loads of upside potential once the market recovers.
Tesla
Tesla is a multinational automotive and clean energy company run by the one and only Elon Musk. And due to Musk's "twitter fingers" and polarizing nature, Tesla has become one of the most popular meme stocks.
The company is known for its innovative electric vehicles. But its goal is "accelerating the world's transition to sustainable energy" through its products, which also include solar and integrated renewable energy solutions for homes and more.
Tesla is a stock market darling with a bright future. It's currently trading around $900 with a stock-split coming on August 25th. You're going to want to keep a close eye on this stock for the foreseeable future.
Investing in Viral Trends
Viral stocks are becoming more common in today's world of digital investing. Just a few years ago, they barely existed at all. Now it seems like a daily occurrence.
That is why it's so important that you do your research to make better investment decisions. Market volatility is high and you don't want to break your portfolio with one click of the mouse.
Consider signing up for one of the best investment newsletters on the market. You will receive daily stock tips, trends and expert analysis for no cost at all. There's also premium services to join other investors in growing online communities, such as The War Room by Monument Traders Alliance.
Are you looking to invest in the top meme stocks for tomorrow? If so, one thing is for sure. The meme generation is here to stay and the investing world will need to get used to it sooner rather than later.
---