Meritor (NYSE: MTOR) stockholders got a pleasant surprise at the end of February as shares of Meritor stock ticked up 48% seemingly overnight. The reason? Fellow automotive manufacturing giant Cummins Inc. (NYSE: CMI) submitted a bid to acquire the company at a significant premium. It's a deal that'll further consolidate the drivetrain manufacturing field. And this deal positions Cummins for growth as it explores electric and other alternative drivetrains. 
Here's a closer look at the deal, its implications and the rippling effects on Meritor stock as it accepts Cummins' acquisition bid.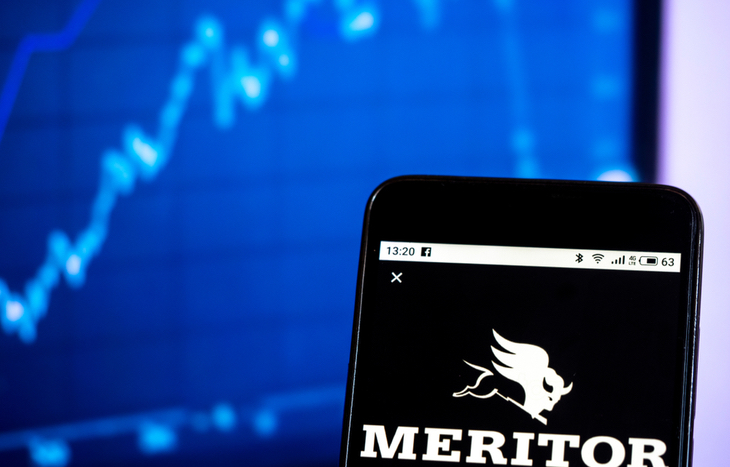 Cummins Makes a Bid to Acquire Meritor
Cummins' acquisition of Meritor is an all-cash deal, amounting to $3.7 billion. It's financed through a combination of cash on hand and debt. The company has agreed to pay $36.50 per share. This includes assumed debt and net of acquired cash. This amounts to a 48% premium over Meritor's most recent valuation. Prior to the acquisition, the company traded sideways year to date in 2022, hovering around $25 per share.
The two companies expect to close the deal before the end of the year. Meritor stock is likely to trade sideways until then. It'll likely lock in any potential gains around the $36.50 mark. It's an extremely lucrative deal for Meritor shareholders. And it's one Cummins plans to justify in short order as it goes all-in on alternative drivetrain technologies. 
A Closer Look at Meritor Stock
A Fortune 500 company, Meritor is one of the nation's top automotive original equipment manufacturers (OEMs). The company's core business revolves around the production of axles, brake and safety systems, drivelines, suspensions and trailers. The company supplies major conglomerates worldwide. Including Daimler, Navistar and Volvo, among others. In recent years, Meritor has ramped up investments into electric power and alternative drivetrains. Including its lauded 12Xe ePowertrain and the 17Xe ePowertrain model. 
Prior to the acquisition announcement, Meritor stock maintained strong performance in its own right. The company's Fourth Quarter financials showed $984 million in total revenue, with a net income of $54 million. These figures are incredibly consistent going back to 2017. Save for a 25% dip in 2020 consistent with the COVID-19 pandemic pullback. The company has about $1.1 billion in debt on its books, which Cummins will take over through the acquisition. 
In short, Meritor is well-positioned to be a strong addition to Cummins' core business. Its industry-leading experience in drivetrain technologies, combined with its healthy balance sheet, will have an immediate, net-positive impact on Cummins. 
The Electrification of Heavy Truck and Transport
The merger represents two of the world's largest automotive OEMs. Meritor, best-known for its brake and axle technologies, and Cummins, the de-facto authority on diesel engines and components. Both companies have long-served the heavy trucking industry. 
Commenting on the decision to acquire Meritor, Cummins executives cited an increasing demand for decarbonized solutions within the transportation sector. Meritor stock has increasingly become a market leader for its work on electric powertrain solutions. This includes both commercial and industrial markets. Bringing Meritor's investments in electric trucking into the fold immediately positions Cummins to serve this rapidly emerging demand. 
In a statement from Cummins, the company explicitly outlines its vision behind the Meritor acquisition. Stating, "this is the right time to pursue this combination as demand for decarbonized solutions accelerates. Cummins believes eAxles will be a critical integration point within hybrid and electric drivetrains. By accelerating Meritor's investment in electrification and integrating development within its New Power business, Cummins expects to deliver market-leading solutions to global customers."
The vision of an integrated powertrain is something Cummins can win in the long-term. This is especially true as it ramps up its own investments in hybrid and electric technologies. This acquisition is concrete evidence that the electrification of heavy truck and transport is a sustainable movement that's gaining steam. 
Breaking Down Demand for Electric Drivetrains
Cummins' investment to acquire Meritor comes at the right time. According to industry data, there are an insignificant number of zero-emission heavy-duty trucks on the road in 2022. Signaling struggles with deployment as fleets seek a path toward electrification. In fact, there are just 1,215 zero-emissions trucks and step vans (Class B to Class 8) on the road today. To say there's plenty of room for growth is a galling understatement. A study published shortly before the Meritor acquisition shows that this figure could jump tenfold or more in the years ahead. 
According to the study, conducted by Calstart, there are as many as 140,000 pending orders for zero-emission trucks. Cummins is poised to become the premier OEM for electric drivetrains. It's taking a sweeping market share of these orders thanks to the combination of its own investments and the new acquisition of Meritor's IP. 
A $3.7 Billion Bet on EV Trucks
Holders of Meritor stock likely bought on the premise that the OEM's electric drivetrain technology would one day pave the path toward significant price appreciation. That day has come, albeit in a different form than anyone expected. Cummins recognized the same potential. And its acquisition of Meritor represents a $3.7 billion bet on the electrification of the heavy trucking industry in the decades to come. 
According to Cummins Chairman and CEO, Tom Linebarger, the acquisition is an important milestone for Cummins. Cummins' acquisition of Meritor is more than just a merging of big brands. It's a marriage of big ideas. As the industry looks toward electrification, it's poised to receive complete. Along with end-to-end, innovative solutions from a reputable market leader in Cummins, now thanks in part to Meritor.
---