The automotive industry is one of the most exciting industries today. And that excitement extends to investments. The industry is going through a transformation, and although it can feel a bit slow at times, the status quo of the past 25 years won't stay for 25 more. That transformation is toward electric vehicles, and it means that auto stocks must also include electric automotive stocks now, too.
The good news is that you won't have to learn too many new names, for now, at least. Tesla continues to be the strongest player among American electric automotive stocks. With a few exceptions, the rest are so-called "legacy" automakers.
If you decide to venture into Chinese EV stocks, there will likely be more uncharted territory. Nevertheless, we'll take a look at some of the best auto stocks right now, painting a complete picture of the auto market as it changes and evolves.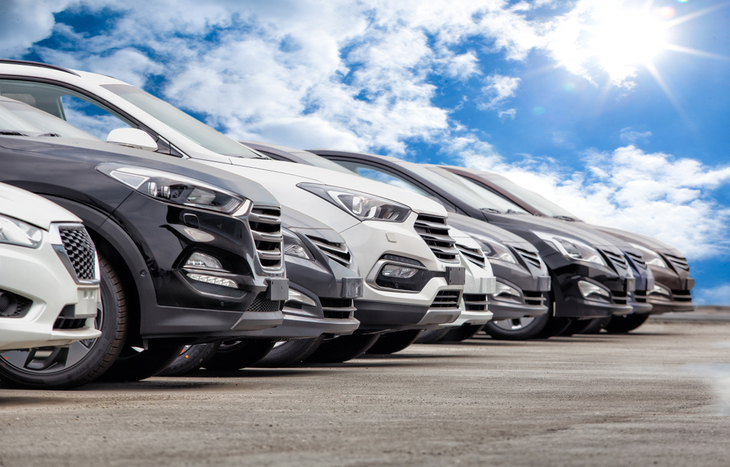 Auto Stocks to Buy
Here are some of the best auto stocks to buy:
Ford Motor Company (NYSE: F)
Lucid Motors (Nasdaq: LCID)
Li Auto (Nasdaq: LI)
NIO (NYSE: NIO)
Toyota Motor Corp. (NYSE: TM)
No. 5 Ford Motor Company
Ford was the first automaker to mass-produce an automobile with Henry Ford's Model T. Ford is one of the best auto stocks right now not only because of that long-standing legacy but also because of what the company is doing today. In fact, Ford says "say goodbye to gas" on the Google search page for the phrase "Ford electric vehicles." Ford is going all-in on EVs, having already revealed the Mustang Mach-E and the F-150 Lightning.
Ford isn't just on this list because it's going electric. Its stock is also doing quite well. Of course, that could be in part because investors like what the company is doing. Nevertheless, the company's stock has surged, increasing more than 40% in the past six months. Its net income is also up more than five times year-over-year (YOY), as is its profit margin. Look for this stock to continue its rise over the next year.
No. 4 Lucid Motors
Lucid is considered a potential competitor for Tesla in the U.S., but even the most casual of investors knows all about Tesla by now. However, you might be surprised to hear that Tesla is only four years older than Lucid Motors; the latter was founded in 2007. So far, Lucid has only revealed the Air, but the car is turning a lot of heads. After all, the car is luxurious and performs well enough to go toe-to-toe with high-end Tesla's.
Although Lucid is promising, we're still in the very early stages for the company. It planned just 577 deliveries in 2021, then 20,000 in 2022. Clearly, Lucid is rapidly scaling up, with potentially 90,000 vehicles per year by the end of 2023. Needless to say, the company doesn't have much to report in terms of earnings right now. However, some analysts project a doubling in the price of LCID shares, presumably dependent upon the company effectively scaling up production.
No. 3 Li Auto
Based in Beijing, Li Auto is the first Chinese automaker mentioned here. Li was founded in 2015 and has just one production model so far, the Li One. Nevertheless, the One is an impressive electric SUV, which has so far been lacking in most markets. It has an impressive 1080 km NEDC range (671 miles) and technology such as assisted driving to help prevent collisions.
Although Li Auto is in its startup phase, it is already scaling up production rapidly. In 2021, for instance, it delivered 90,491 vehicles, up 177% YOY. Li already has sizable revenue, bringing in ¥7.78 billion in Q3 2021 (about $1.23 billion). While the company isn't quite profitable yet, it's on the cusp; its margin was negative 0.28% for Q3. LI shares haven't made much progress in the past year, but look for them to increase in price as the world economy improves.
No. 2 NIO
NIO is another Chinese automaker with its headquarters in Shanghai. It came along at around the same time as Li, having been founded in 2014. The Chinese automaker has also made significant progress since its founding, with several production models already available. Plus, it has several more planned for future production.
NIO shares have fallen significantly as of late, however. They are trading at less than half of their high in the summer of 2021. One possible explanation is that, despite having considerable revenue, it has a long way to go before it is profitable. Its margin for Q3 2021 was a negative 29%, and its diluted EPS was -1.82. Nevertheless, analysts are bullish on the stock, projecting it will climb back to its previous high over the next year.
Auto Stocks No. 1 Toyota Motor Corp.
Toyota is an automaker from Asia, but one that Americans know and love. For decades, its cars have been affordable and reliable. They are also easy and cheap to repair, so it's no surprise they've been a hit in the states. Toyota has dragged its feet a bit when it comes to EV adoption, with its CEO Ako Toyoda showing opposition in the past. However, Toyota is finally starting to put some resources into the transition. Its upcoming 2023 bZ4X will be an all-electric SUV with a modern interior and a sleek exterior.
Toyota stock is trading higher than it was in the first half of 2021. In addition, the company has maintained a consistent profit of about 10% every quarter. That goes along with revenue of ¥7.79 trillion (about $67 billion) in revenue for Q4 2021. Needless to say, Toyota is a massive automaker that could leverage its resources to take advantage of the EV transition. Analysts project an increase of about 20% in its share price over the next year.
---
Bob Haegele is a personal finance writer who specializes in investing and planning for retirement. His hefty student loan burden inspired him to pay off his loans, and now he's helping others get their finances in order. When he's not writing, he enjoys travel and live music.