Similar to other big tech in 2022, Meta Platforms stock (Nasdaq: META) is down. Although, it's dropped further than most big tech stocks. Meta Platforms is down more than 50% from its all-time-high. And now going into Q2 earnings, should you buy or sell?
On Wednesday of this week, we'll get a look at past quarter performance. Also, investors will be paying close attention to future guidance. But already, looking to other online advertisers, we're starting to see what's going on in the space…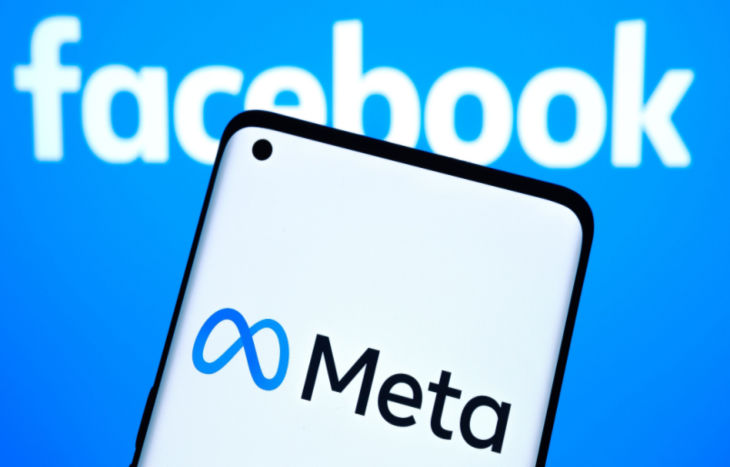 Meta Platforms Stock Follows Snap and Alphabet
Last week, Snap (NYSE: SNAP) reported earnings and it didn't look good. That's why investors beat down Snap shares close to 40% in just one day. And since Meta Platforms relies on ad revenue as well, is this a warning for a bad earnings report?
In short, Snap is more vulnerable than Meta Platforms. Facebook and Instagram are much more established platforms for advertisers. When times get tough, advertisers pull back on the more experimental spending and stick to what works.
Nonetheless, on the same day Snap dropped, Meta Platforms stock fell more than 7%. Investors see the pullback in the advertising industry. And the big question is, how much further will it go?
For a better comparison, Alphabet (Nasdaq: GOOG) will reveal earnings on Tuesday. If Alphabet misses estimates and gives lower guidance going forward, we'll likely see another pullback in both GOOG and META stock.
With other advertisers reporting before, Meta Platforms' stock price should better reflect the current environment before its earnings announcement. When we see investors react to Meta Platforms' earning on Wednesday, I'd be surprised to see a huge move. But of course, that's always still possible. The entire industry is going through an abnormal downturn…
Advertising During a Recession
Overall, unemployment is still near all-time lows. Although, consumer spending is taking a hit. With inflation at the highest level we've seen in decades, there isn't as much money left over for people to buy products and services.
On top of that, the government has cut back on some of its stimulus. It's reversed course to combat inflation. And with the Fed continuing to raise interest rates, it's harder for consumers to borrow money.
With downward pressure on consumer spending, it's harder to justify as much advertising spend. Alphabet and Meta Platforms will give us some direct insight into the health of advertisers this week. And already, past comments are useful indicators of what's to come.
According to Reuters, Mark Zuckerberg told employees…
If I had to bet, I'd say that this might be one of the worst downturns that we've seen in recent history,
On top of that, Meta Platforms has already reduced its target for hiring in 2022. The company plans to hire 6,000-7,000 engineers, down from the initial plan of 10,000.
With this in mind and hearing from other executives, it's not looking good. But nonetheless, it's still near impossible to predict which way stocks will move in the short-term. If anything, as stocks drop further, that gives investors better buying opportunities…
Investing in Meta Platforms Stock Long-Term
Regardless of which way Meta Platforms stock moves this week, the company is a cashflow machine. And with more than 3.6 billion monthly active users, it will remain one of the best ways for businesses to reach customers.
Even with short-term pressure from the economy, Apple's tracking changes and elsewhere, Meta Platforms continues to invest for future growth…
One area the company is pushing into is extended reality. This includes both augmented reality (AR) and virtual reality (VR). This is why you'll often find Meta Platforms stock included as one of the top AR stocks and VR stocks to buy.
Mark Zuckerberg is making some big bets and is already leading the AR and VR industry. If it plays out even half as well as expected, this could push Meta Platforms stock much higher by the end of the decade.
Either way, from a valuation standpoint, the company is trading at a low level. Its PE ratio comes in at about 12. And that's much lower than the S&P 500's ratio of 20. Although, Meta Platforms is growing at a faster rate.
Investors have beaten down Meta Platforms stock and don't expect huge growth in the years ahead. Nonetheless, I have no doubt we'll continue to see some negative short-term pressure… but long-term, the risk-to-reward looks too good to pass up. I've already invested and continue to play the long-game. If shares drop further, I'll likely buy some more.
As always, it's good to do your own due diligence. And there are many other investment opportunities out there. So, if you're looking for more investment research and ideas, check out these free investment newsletters.
---