This is a quick reminder that there is no one single "metaverse." Instead, many different organizations are building their own unique metaverse. In some cases, these projects are launched by massive public companies. In others, the projects are a little more unknown. However, almost all metaverse projects focus on building their own digital world. Each world has its own experiences, game style and ecosystem. As such, almost every project uses its own unique cryptocurrency. But with so many options, how do you go about determining what the best metaverse cryptos to buy are?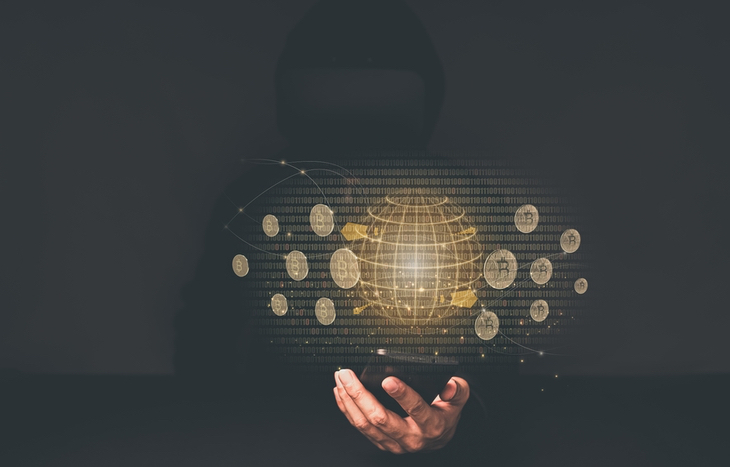 Determining the Best Metaverse Cryptos
At this point, it's still way too early to tell what the metaverse will ultimately look like. This is partly because there really isn't an industry leader. There is no Apple or Amazon of the metaverse. Sure, companies like Meta Platforms(Nasdaq: $FB) are throwing their full weight behind the metaverse. However, virtually all projects are still a work in progress. For investors looking to buy the best metaverse cryptos, this creates a potential risk.
There is the chance that you could buy assets/coins related to a project just for this project to lose steam. On the other hand, investing this early on gives you the opportunity to buy cryptos for just fractions of what they may be worth in the future.
With that said, there are a few different factors that you can look at to determine which cryptos might be best:
Market cap: An easy way to determine the best metaverse cryptos is to filter out coins by market cap. This will quickly show you which cryptos are the most highly valued.
The project: Not all metaverse projects are created equal. Some are games only. Others are more focused on community. Take a look at the project itself and ask yourself if it has long-term potential. This is another way to determine which cryptos might dominate in the long term.
The leadership team: Take a look at the people behind the metaverse project. Do you think this team will be able to successfully get the job done?
Now, let's jump into the three best metaverse cryptos to buy.
Best Metaverse Cryptos
No. 1 Axie Infinity (AXS)
AXS is the Ethereum-based token that powers the Axie Infinity metaverse. In Axie Infinity, users can collect, train, and battle digital pets called Axies. It's essentially Pokemon for the blockchain. Right now, Axie Infinity is the biggest pay-to-play game on the market with about 2 million active users. The coin, AXS, currently has a market capitalization of $2.9 billion.
AXS is one of the best metaverse cryptos because the project is going through a huge transition. Right now, the game is built on a pay-to-play system. If you want to play, you need to buy 3 starter Axies. Depending on the price of Ethereum, this could cost a few hundred dollars. At one point, users had to cough up about $600 just to get started. This model actually worked well for Axie and usage surged.
However, more users created more problems. The gameplay got laggy and the flood of new players threw the game's economy out of balance. In the short term, this caused a selloff of the game's digital assets. However, the team is working to fix these issues. As co-Founder Jeff Zirlin puts it, "Nothing has ever been killed due to problems caused by too much demand."
Moving forward, Axie has stated that it's switching to a free-to-play model. Now, users will get their three starter Axies for free. This allows new players to try the game out for free. If they like it then they can purchase in-game upgrades.
This transition could be a massive tailwind for Axie. All of the world's most popular video games use this type of freemium model. A few examples are League of Legends, Warcraft, and Fortnite. Once Axie is free-to-play, it could cause another spike in signups.
As of February, Axie Infinity has about 1.7 million daily users.
AXS As a Form of Income?
AXS is also considered one of the best metaverse cryptos because the game has income potential for players. When you play the game, you can earn rewards. These rewards are paid out in crypto. For people in developing nations, playing Axie can actually be a lucrative way to make money. During the pandemic, people in the Philippines literally played Axie to stay afloat.
Some investors are even renting out their Axies. Instead of playing the game themselves, they let someone who can't afford the startup cost use their Axie. The two parties then split the rewards 80/20. The bulk goes to the player but a small percentage gets kicked back to the owner.
This type of real-world incentive has massive implications. Playing metaverse games can be fun. However, if the gameplay can lead to actual cash then suddenly it's a whole different story. This is especially true for people in developing nations that have limited resources.
Axie isn't the only game that offers this type of incentive. However, it's currently one of the biggest and most popular.
Keep reading for more info on metaverse cryptos.
No. 2 Decentraland (MANA)
MANA is one of the world's largest cryptocurrencies. This metaverse crypto is Ethereum-based and currently has a market capitalization of $4.5 billion. It serves as the main token for the popular metaverse project Decentraland.
Decentraland is a virtual world that lets its user create and attend digital experiences. For example, a few upcoming experiences are a digital concert and game night. Users also have the option to simply hang out in Decentraland. In this way, it's a little similar to The Sims.
Notably, there is also plenty for sale in Decentraland. Users can buy and sell land, estates and wearables for your Avatar. If you decide to buy land then you'll also be able to develop it however you'd like. This can be done by using Decentraland's developer tools.
This ability to buy/sell real estate is partly what sets Decentraland apart. It's one of just a few major metaverse projects where you can buy real estate. In fact, many major organizations have already invested in Decentraland real estate. A few examples include JP Morgan, Atari and Samsung. Buying digital real estate is still highly speculative. However, if the metaverse becomes mainstream then it could be like buying land in Manhattan back in the 1600s.
No. 3 The Sandbox (SAND)
SAND is the main Ethereum-based token for The Sandbox metaverse. It currently has a market capitalization of $3.2 billion. The Sandbox started off as a mobile game that was launched in 2012. In 2018, Animoca Brands acquired it and created a blockchain version of the game. In late 2021, the project raised a $93 million investment from SoftBank.
A few major organizations that own land in The SandBox are Adidas, Atari, Care Bears and Snoop Dogg. This combination of different names is part of what makes metaverse projects so interesting. Anytime Adidas, Snoop Dogg and Care Bears are all buying into a concept, it's probably worth it to learn more about the opportunity.
I hope that you've found this article valuable! As usual, please base all investment decisions on your own risk tolerance and research.
---