Multibagger stocks have the potential to generate returns many times the original investment. And in particular, at least a 100% gain. These stocks are companies undervalued by the market, in addition to having strong fundamentals.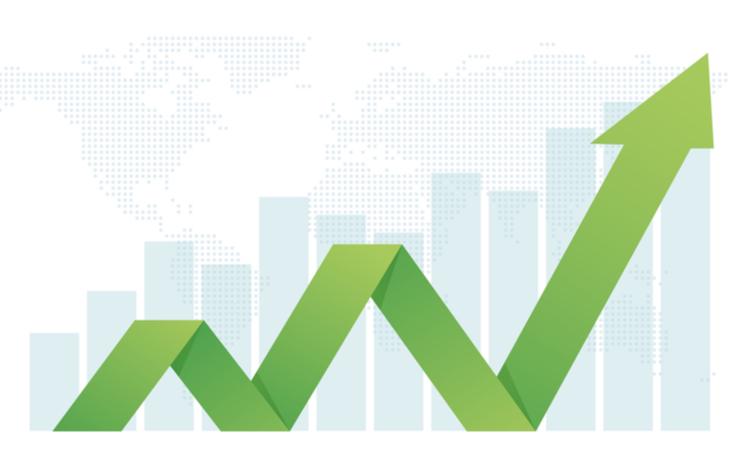 Why Invest in Multibagger Stocks?
Multibagger stocks offer the potential for high returns. And there is no guarantee that any stock will be a multibagger. But there are a few things that can increase the chances of finding a one. One of those is investing in companies with strong fundamentals. And another thing to do is investing in those undervalued by the market.
What Are the Risks of Investing in Multibagger Stocks?
While these stocks can offer high returns, they also come with higher risks. These stocks can be more volatile than the market and may be subject to greater fluctuations. As such, it is important to do your due diligence before investing in any multibagger stock.
How Can I Find Them?
There are many ways to find them. Screen for stocks undervalued by the market and that have strong fundamentals. You can also look for companies that are experiencing positive earnings momentum. Or have a history of consistently beating earnings estimates. You will also do well by paying attention to the company's management team and their track record.
But here's the bottom line. These offer the potential for high returns, but they also come with higher risks. As such, it is important to do your due diligence before investing in any stock. Yet, for investors with a high risk tolerance, multibagger stocks can be a great way to achieve large gains.
Future Multibagger Stocks
No. 3 Pulse Seismic Inc. (OTC: PLSDF)
Return on Capital: Greater than 10%
Operating Cash Flow Ratio: Greater than 10%
Pulse Seismic Inc. is a Canadian company that provides seismic data to the oil and gas industry. This potential multibagger stock is headquartered in Calgary, Alberta, and founded in 1985. The company is publicly traded on the Toronto Stock Exchange (TSX: PSD) and the OTC Pink Sheets (OTC: PLSDF).
Pulse Seismic is the largest seismic data library provider in North America. So, the company has a database of over 65,000 square kilometers of 3D seismic data. And over 829,000 net kilometers of 2D seismic data. They also have a growing library of interpretive products and services.
The company's seismic data is used by exploration and production companies. Specifically, to find oil and gas reserves. And their clients include some of the largest oil and gas companies in the world. Such as ExxonMobil, Chevron, ConocoPhillips, Royal Dutch Shell, and BP.
Pulse Seismic is a differentiated company. And all because it provides very unique services to the oil and gas industry. So, this could be a great future multibagger stock to add to your portfolio.
No. 2 Central Securities Corp. (NYSE: CET)
Return on Capital: Greater than 1%
Operating Cash Flow Ratio: 100%
Central Securities Corp is potential multibagger stock that's a publicly-traded business development company. And it has a focus on providing financing solutions. They cater these to small- and mid-market companies. Central's investment goal is to generate both current income and long-term capital appreciation. And they plan to do this through debt and equity investments.
Since its start, Central Securities has made investments in dozens of companies. And, with a total transaction value in the billions. The company's investment portfolio includes a diverse mix of companies across industries. Including healthcare, business services, consumer products and industrial products.
The board of directors of this potential multibagger stock is chaired by John C. Hill. Who also serves as the company's president and CEO. And almost all the leaders are also directors of The Vanguard Group, Inc. Which, acts as Central Securities' investment advisor.
Ms. Marlene A. Krumholz is the Vice President. And she has served as a Secretary. She's been covering the business development company since 2001. She has more than 25 years of experience in the securities industry.
No. 1 United Express, Inc. (OTC: UNXP)
Return on Capital: Greater than 10%
Operating Cash Flow Ratio: Greater than 100%
United Express Inc may not be a familiar name. But this multibagger stock has quietly been rewarding investors. And it's been doing so with returns of over 2,500% in the past year. The company operates in the express transportation industry. And it has seen strong growth thanks to increased demand for its services.
What makes United Express especially appealing is its strong financials. The company has a return on capital of over 10% and an operating cash flow ratio of more than 100%. This means that it's generating significant cash flows relative to its size. And it has been reinvesting those profits wisely.
United Express is a small company, with a market capitalization of just over $30 million. But it is growing quickly and its stock price reflects that growth. It came to become a publicly traded stock in April of 2021. So, it's still very young.
And since it has corrected down, now would be a great time to buy. It's a multibagger stock that still has plenty of room to run. Investors looking for a multibagger stock with significant upside potential should consider United.
When Should I Sell My Multibagger Stock?
As with any stock, there will come a time when you should sell your multibagger stock. While it can be tempting to hold onto a stock that has done well, there are a few factors to consider before doing so. First, take a look at the company's fundamentals. If they have changed for the worse, it may be time to sell. Second, consider your personal financial situation. If you need the money for other purposes, it may be better to sell and invest the proceeds in another stock. Finally, pay attention to market conditions. If the market is entering a bearish phase, it may be time to exit your position.
So, when it comes to multibagger stocks, there is no easy answer about when you should sell. However, pay attention to the factors mentioned above. By doing so, you can make a more informed decision about when the time is right for you.
Final Thoughts
Multibagger stocks are a great way to achieve returns. Especially ones that significantly outperform the market. However, it is important to carefully consider when to sell them. There are factors such as changing fundamentals and personal financial needs. Plus, market conditions can also impact when it's time to sell. Take these factors into account. They'll help you can maximize your chances of achieving long-term success with multibagger stocks.
---