Nasdaq penny stocks are more popular than most people think. When it comes to penny stocks, the Nasdaq market is often one of the first places investors look. It's home to some of the biggest and most well-known companies in the world. But it's also home to a lot of smaller, lesser-known companies that trade for pennies per share. And that also makes it a great place to find penny stocks.
So why is the Nasdaq such a great place to look for penny stocks? There are several reasons. Firstly, Nasdaq penny stocks are much easier to research and get a sense of whether they might be worth investing in. This gives investors more confidence when it comes to buying these stocks.
Secondly, Nasdaq is a very liquid market. This means that there are always a lot of buyers and sellers. So, it's easy to buy or sell a stock whenever you want. This is important because with penny stocks, timing is everything. You need to be able to buy when the stock is low and sell when it's high.
Finally, Nasdaq penny stocks are regulated by the SEC. This means that companies have to meet certain standards to list on the Nasdaq. These standards include things like having a small number of shareholders, and disclosing certain financial information. This helps to protect investors from fraudsters who might try to take advantage of them.
So if you're thinking about investing in penny stocks, the Nasdaq is a market you should consider.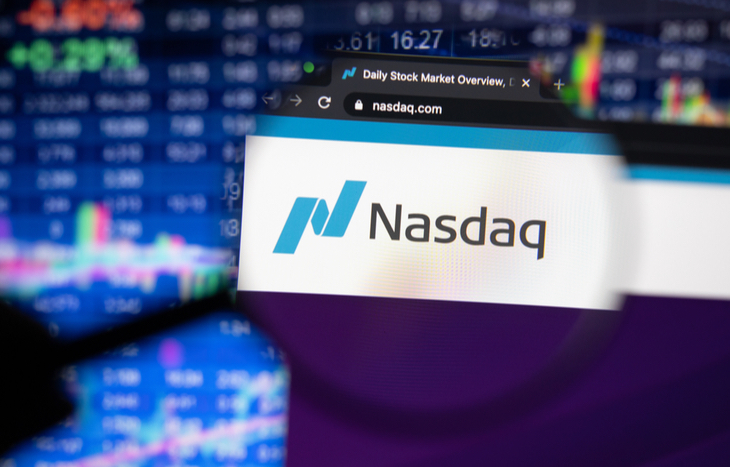 Best Nasdaq Penny Stocks in 2022
No. 3 Fangdd Network Group Ltd. (Nasdaq: DUO)
Fangdd Network Group Ltd. is one of the hottest Nasdaq penny stocks on the market today. This company has innovative technology and a strong business model. It's poised for growth in the coming years.
Founded in 2011, Fangdd is quickly becoming a leader. And that's thanks to its cutting-edge software solutions and robust network infrastructure. Some of its top products include cloud storage platforms. Plus, data analytics tools and enterprise mobility services. And, it serves an underserved market. They cater to real estate agents. And their software and offerings help those agents succeed.
Despite its impressive growth so far, Fangdd still has room for further expansion. And this makes it an attractive investment opportunity. Both for institutional investors and individual traders alike.
No. 2 Finch Therapeutics Group Inc. (Nasdaq: FNCH)
Finch Therapeutics Group is a biotech company. Specifically, one that focuses on researching and developing new treatments for diseases.
And as a Nasdaq penny stock, Finch faces many challenges. This includes intense competition from larger pharmaceutical companies, and regulatory hurdles that make it difficult to bring their products to market fast. Despite these challenges, Finch is managing to climb to the top of its field. And much of that is thanks to its innovative research processes. Plus, its highly skilled team of scientists and medical professionals.
It has several ongoing clinical trials under way. So, investors are keeping a close eye on Finch Therapeutics. The company is on the verge of some major breakthroughs. And, even better, ones that could send its stock soaring. So, if you're looking for a hot Nasdaq penny stock to watch, Finch Therapeutics Group is one to keep an eye on!
Nasdaq penny stocks are always volatile and risky. However they can offer investors huge upside potential. And with Finch Therapeutics Group, the risk is worth the reward.
No. 1 Marrone Bio Innovations Inc. (Nasdaq: MBII)
Marrone is a Nasdaq penny stock that's been making headlines in recent months. This is likely due to its strong performance on the market.
This biotechnology company develops and markets environmentally friendly agricultural products. And the target market includes farmers around the world. Founded in 2006, the company is one of the top Nasdaq penny stocks. It's shares are seeing significant growth over the past few months.
Through improved farming practices, Marrone Bio Innovations has become a leader in the agricultural biotech industry. The company's flagship products include plant-based herbicides, insecticides and other crop protection solutions. Those that are designed to help farmers increase their yields. All while minimizing environmental risks.
For this reason, this Nasdaq penny stock could become a huge competitor to major brands. Brands like Monsanto, Syngenta and DuPont. And if it's products perform up to par with those companies, that's a real possibility.
Marrone Bio Innovations products are currently available in more than 40 countries globally. And its customer base includes some of the largest food producers in the world. This includes Walmart and other major retailers.
The company has been growing rapidly in recent years. Its sales increased from $29.4 million in 2019 to $44.3 million in 2021. This growth is expected to continue in the coming years. Analysts are projecting sales of $20 billion by 2024.
This Nasdaq penny stock could be a great investment. Especially for those looking to profit from the agricultural biotech industry. Thanks to its strong numbers and bright prospects, Marrone is a Nasdaq penny stock worth watching.
Final Thoughts on These Three Hot Nasdaq Penny Stocks
There is no doubt that Nasdaq penny stocks can be a great investment opportunity. Especially for those willing to take on the risks associated with these volatile companies. And there are plenty to watch in the coming years. But these three seem to stand out.
Fangdd develops and markets novel treatments, specifically for diseases caused by antibiotic resistance. And this makes it a major player in this rapidly growing industry.
Meanwhile, Finch Therapeutics is also an exciting Nasdaq penny stock to watch in 2022. With several ongoing clinical trials, the company is onto some major breakthroughs. Ones that could send its stock soaring.
And finally, Marrone Bio Innovations Inc. develops and markets environmentally friendly agricultural products. And with a focus on sustainable farming practices, it's poised for continued growth in the coming years. So, if you're looking for Nasdaq penny stocks to watch in 2022 and beyond, be sure to keep an eye on these three companies!
---
Vanessa Adelman graduated with an Interdisciplinary degree. She majored in Entrepreneurship, Painting, Music and Film. Shortly after, she received a copywriting mentorship with Mark Morgan Ford. Then, she earned her AWAI Verification. Now, Vanessa freelances in the financial direct response industry. She's been investing since 2016. In her free time, she enjoys books about money and wealth. She loves being with her boyfriend, hunting, fishing and going on outdoor adventures.