News of a Nikola IPO has investors talking. Nikola is breaking into the electric vehicle (EV) industry, facing competitors like Tesla and Rivian.
However, Nikola Motor Company isn't your standard EV company. It has plans to go further than anyone in the mission to zero-emission vehicles with its unique technology. So it might be a good investment opportunity. Here's what we know…
Nikola IPO: The Business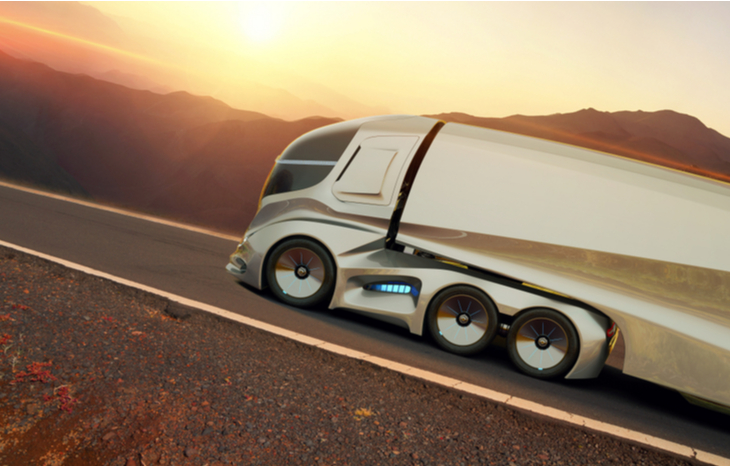 CEO Trevor Milton founded Nikola in 2015. Now it's the global leader in zero-emissions heavy-duty trucks and hydrogen infrastructure. It focuses on building battery-electric and hydrogen fuel-cell electric vehicles. Nikola is the only EV company using hydrogen technology. Hydrogen fuel cells use a chemical reaction to produce electricity. The only byproduct is water.
Nikola's business model is vertically integrated. This means the company supplies both trucks and hydrogen fueling. Nikola offers seven-year leases that include the cost of fuel. By doing this, customers don't need to worry about where they're going to fuel up.
On March 3, Nikola announced a Nikola IPO via merger with VectoIQ Acquisition (Nasdaq: VTIQ), a special purpose acquisition company. The combined company will focus on building smart transportation.
Nikola IPO Details: Value, Process and Funding
After the merger is completed, the combined company is estimated to be worth $3.3 billion. Milton will become executive chairman. Nikola President Mark Russell will take Milton's place as CEO, and CFO Kim Brady will keep his position.
By going public via VectoIQ, Nikola can speed up the IPO process. It's estimated Nikola saved at least six months compared with a traditional IPO. That means the company will be able to raise money sooner rather than later.
Furthermore, the market is unstable for IPOs. Although 2020 has seen some successful IPOs, investors are still wary after the fall of 2019 unicorns. And now, with the coronavirus and recent market drop, it would be difficult for underwriters to find investors. By merging with VectoIQ, Nikola doesn't need to worry about finding demand for an initial pricing.
Existing VectoIQ shareholders will hold around 7% of the merged company. Nikola equity holders will have close to 80%. Fidelity, ValueAct Spring Fund and P. Schoenfeld Asset Management will hold the remaining 13%. They will invest $525 million for common stock at $10 per share.
"The additional capital from blue chip investors is a sign investors believe in the future of our business. I founded the company to completely disrupt the energy and transportation market," said Milton in a conference call.
In addition to the $525 million, VectoIQ holds $237 million in funds and Nikola has $67 million. Combined, that's a total of $829 million. However, there will be $50 million in transaction expenses and a $70 million payout to Milton. That leaves Nikola with $709 million, almost $2 million short of how much the company plans to spend by the end of 2021. With the additional funds from a Nikola IPO, the company hopes to raise around $1 billion.
Both company boards unanimously approved the deal.
"In our two-year quest to find a partner that was a proven technology leader and focused on making a global difference, Nikola was the clear winner," VectoIQ CEO Steve Girsky said. "Nikola's vision of a zero-emission future and ability to execute were key drivers in our decision."
Nikola's Projected Projects and Revenues
One of Nikola's first projects is to build its first truck plant. It will take $600 million for a 1 million-square-foot building. It will be located in Coolidge, Arizona, just south of Phoenix. The company hopes to start building by the end of the year. There, Nikola will start producing its hydrogen semis.
Currently, Nikola has around 14,000 preorders for its electric trucks. That represents about $10 billion of potential revenue and three years of production. In 2021, Nikola hopes to have short-range, batter-only trucks built by European partner IVECO. Those will be followed by long-range semis that will run on hydrogen.
Nikola projects it will bring in $150 million in revenue in 2021 and more than $3 billion by 2024.
"These numbers assume a projected 600 battery-electric trucks are sold in 2021 and up to 7,000 battery electric tucks and 5,000 fuel cell electric trucks sold in 2024. With the first three years of manufacturing capacity already booked, we have a good visibility into future performance," Brady said in the conference call. "As we reach one year from delivery, we anticipate receiving significant deposits toward fuel-cell electric trucks from those customers."
Nikola has a bundled-lease offer. It includes the semitruck, maintenance and fuel. According to Brady, each bundle is expected to generate $173,000 in cash. Anheuser-Busch, Nikola's biggest client, preordered 800 semitrucks to assist in its sustainability efforts.
In addition to semitrucks, Nikola plans to launch its Badger pickup truck. It will have some great features…
Zero to 60 in 2.9 seconds
906 peak HP
Range of 600 miles
Towing capacity of 8,000 pounds
4×4 independent wheel drive
Also, Nikola plans to sell all-terrain vehicles, including a version designed for military use, and electric personal watercraft.
Finally, if the Nikola IPO is successful, Nikola plans to build a large network of hydrogen fuel stations. Its goal is to build 700 stations in North America by 2028 and 70 in Europe by 2032.
When Will Nikola IPO?
Currently, Nikola and VectoIQ are waiting for approval from the SEC. The companies expect to complete the merger in the second quarter of 2020 (between April and May). The combined company will trade on the Nasdaq under the ticker NKLA.
If you want to learn about more investment opportunities, sign up for our free Profit Trends e-letter below. You'll receive investing ideas and tips from market experts with a special emphasis on news in the electric vehicle space. Whether you're a beginner or an experienced investor, you'll find useful insight.
Nikola is pushing forward in its plans to produce its products. If it can deliver on its promises, the company could be the global leader in the zero-emissions industry. And if the numbers line up, the Nikola IPO might be something investors want to get in on.
---
Amber Deter has researched and written about initial public offerings (IPOs) over the last few years. After starting her college career studying accounting and business, Amber decided to focus on her love of writing. Now she's able to bring that experience to Investment U readers by providing in-depth research on IPO and investing opportunities.