The 2022 technology selloff has hit just about every single tech compay. Not even industry goliaths like Amazon, Meta Platforms, or Google have been safe. The same is true for the high-perfomance computing company, Nvidia, which is down roughly 40% in 2022. But, Nvidia also just released a very strong Q1 earnings report. Off the back of this report, the tide could finally be shifting back in Nvidia's favor. Let's break down this report and discuss whether or not you should buy Nvidia stock.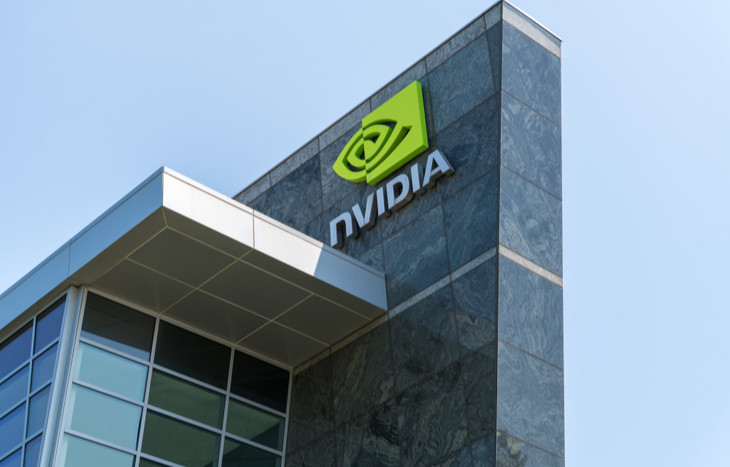 Nvidia's Earnings Report
Nvidia announced its more recent earnings on May 25th. Here are the biggest takeaways:
Record quarterly revenue of $8.29 billion, up 46% YoY
Record revenue for Data Center and Gaming divisions
Data Center revenue of $3.75B, up 83% YoY
Gaming revenue of $3.62 billion, up 31% YoY
Beat analyst expectations for both revenue (+2.4%) and EPS (4.98%)
Jensen Huang, the founder/CEO of NVIDIA, was especially proud of the company's strong performance given the macro environment. Basically, Nvidia was able to grow at an impressive level while many other companies are struggling to just breakeven. Nvidia was able to avoid the supply chain issues that are dragging down most other companies.
Huang also pointed out that data centers have unseated gaming as Nvidia's largest division. This transition could have big implications for the industry as a whole, which we'll discuss in the next section.
The last two major updates from the earnings call were stock buybacks and a new dividend.
In Q1, Nvidia returned $2.1 billion to shareholders via stock repurchases and dividends. Looking forward, the board has approved additional stock purchases of up to $15 billion through Dec 2023. It will also pay another dividend of $0.04 on July 1st.
In general, stock buybacks and dividends are indicators that a business is in good financial shape. If the company was struggling, they probably wouldn't be paying money to repurchase their own stock.
With all that said, let's take a look at one major reason you should own Nvidia stock over the coming decade.
Entering the Age of Automation
The fact that data centers became Nvidia's largest division is not small news. In fact, it could signal a major turning point in the company. The prevalence of data center in today's world could mean that we are entering a new age.
In the 1980s, computers and the internet ushered us into the digital age. New technologies like Google, Amazon, and Facebook changed the way that people work, live, and interact. Now, in the 2020s and beyond, something similar could happen with automation. Over the next few decades, it's highly likely that robots and AI will start to replace human activity in a number of different industries. This is will drastically increase productivity while also lowering costs.
Just like the digital age, this transition will disrupt the way that humans live, work, and interact. In this sense, it's highly likely that we are entering an age of automation.
So what does this have to do with Nvidia stock?
Well, this new age will require a monstrous amount of computing power. This computing power is necessary to power technologies like AI, enhanced robotics, and machine learning. These are all Nvidia's specialties.
In fact, Nvidia is currently launching the largest wave of new products in the company's history. This includes a new GPU, CPU, and robotics processors. These new products will play a crucial  role in powering things like AI, enhanced graphics, the metaverse, self-driving cars, and robotics.
On top of that, Nvidia's biggest division is now data centers. On that front, Nvidia is working on two new styles of data center.
Building Two New Styles of Data Center
A data center is just a facility that centralizes an organization's IT operations so that it can be stored, processed, and disseminated. Traditionally, this just means a big room with lots of servers. But, as the industry matures, the number of different data center styles is growing. Nvidia is currently developing two new styles to meet growing demand.
The first new style of data center is an AI factory. These factories are designed to digest massive amounts of data. For example, this style of data center might power something like the Google search algorithm. Or, it could power Facebook's "recommended friends" section. These styles of factories are growing more prevalent as the need for enhanced computing grows.
Notably, Meta Platforms has already partnered with Nvidia to build its new AI research supercluster. This will likely be one of the world's most powerful supercomputers. Even non-tech organizations like the United States Postal Service could benefit from data centers. For example, they could help the postal service handle the massive flow of mail more efficiently. The USPS has also inked a partnership with Nvidia.
The second type of data center is one that operates robotic equipment. For example, it's likely that things like Amazon fulfilment warehouses will be run almost entirely by robots. This fully-automated warehouse will very well require its own data center to run smoothly.
Can Nvidia Stock Ride the New Upgrade Cycle?
Technology gets updated incredibly quickly. Anyone who has ever bought an iPhone knows this. You buy the newest version of the iPhone and feel like you're on the cutting edge of tech. But, just 2-3 years later, your phone looks sluggish and outdated next to the newest model. For major companies, this rapid technological innovation actually pose a major problem. It means that companies constantly need to revamp their tech. This creates a natural cycle of upgrading hardware/sofware every few yeras.
As we exit the COVID-19 pandemic, there will be fewer distractions. Now, companies can start to focus on growing their business again. In the next year or two, it's possible that we could experience a massive product upgrade cycle. This is part of the reason that Nvidia is developing so many new products. It wants to make the most of this period.
So what's the final verdict on Nvidia stock?
Should You Buy Nvidia Stock?
Nvidia is one of the most exciting companies in the world because of its reach. Its technology is helping to create dozens of exciting, high-growth industries. Examples include self-driving cars, AI, edge computing, machine learning, robotics, etc. Many of these industries should enter the mainstream over the next decade or so. If this happens, owners of Nvidia stock should be very happy.
Additionally, it's difficult to imagine a future where Nvidia's revenues are shrinking. It doesn't seem likely that the world will stop making technological progress anytime soon. Therefore, the biggest risk to Nvidia is competition. However, right now Nvidia's tech seems to be the industry standard. This is clear through several of its high-profile partnerships (partnering with Meta Platforms, USPS, and more).
With that in mind, these next few years could be a very profitable time for Nvidia. Accordingly, it could also be a profitable time for owners of Nvidia stock.
I hope you've found this Nvidia stock forecast valuable! Please remember that I'm not a financial advisor and am just offering my own research and commentary. As usual, please base all investment decisions on your own due diligence.
---