New technology is pushing the boundaries of many different industries. In some cases, it's creating new industries altogether. To name just a few, there's cryptocurrency, defi, the metaverse, edge computing, artificial intelligence, IoT, autonomous vehicles and many more. But there's one thing that all these industries have in common. They will all rely on data centers in some capacity. As these industries grow, so will the need for data centers. This is just one reason why investors are so interested in finding the best data center stocks to buy.
For a quick refresher, here's everything you need to know about data centers. Otherwise, let's jump right into the best opportunities in this space.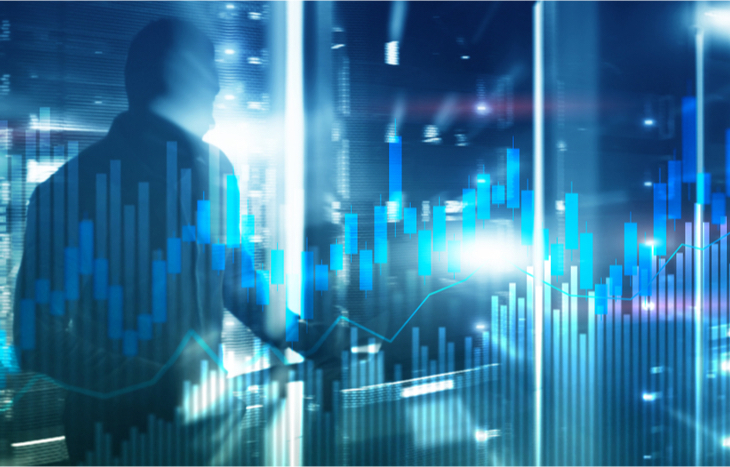 Data Center Stocks: Cloud-Based Services
There are a few different options for how to invest in data center stocks. The first is to invest in companies that offer cloud computing services. Cloud computing is the delivery of different services through the internet. One of the most common services is data storage. In this sense, any cloud computing company is essentially a data center. Here are a few of the biggest providers of cloud computing:
All of these companies give investors exposure to data centers. However, for most of them cloud computing is just a small part of their overall business. This brings us to the second way to invest in data center stocks.
Best Data Center ETFs
If you're interested in investing in data centers, exchange-traded funds (ETFs) are another good idea. If you're not familiar, an ETF is a fund that owns many different types of stocks. For example, the SPDR S&P 500 ETF Trust (NYSE: SPY) tracks all the stocks in the S&P 500. Buying a share in the SPY is much safer than investing in just one S&P 500 stock.
Investing in a data center ETF gives you exposure to the entire sector. It also eliminates the need to pick a winning stock. When it comes to data center ETFs, there are two of the main options:
Each of these will give you exposure to a wide variety of companies across the entire sector.
Finally, there is one more way to invest in data center stocks.
Best Data Center REITs
A real estate investment trust (REIT) is a company that owns income-producing real estate. Data center REITs exclusively own real estate that is used for data centers. They buy the land and then lease it to companies that turn it into a data center.
Data center REITs are a unique type of data center investment, and they're also one of the best. This is because REITs have to pay out 90% of their income each month and this comes in the form of dividends. This creates stable, reliable income for investors.
When it comes to finding the best data center REITs, there are only a few options. Let's take a look at the five biggest data center REITs.
No. 1 Equinix (Nasdaq: EQIX)
Equinix is one of the world's biggest data center REITs, which of course makes it one of the best data center stocks. In total, it owns over 200 data centers in more than 25 countries. It has also delivered consistent quarterly growth. One of Equinix's biggest advantages is its size. It currently has solutions in over 60 markets. This is a major advantage when it comes to landing enterprise deals. Equinix is also taking advantage of a rapidly growing total addressable market. Its market is growing across the following sectors:
Devices connected to the internet (phones, tablets, laptops, etc)
Apps downloaded
5G connections
Web traffic
Data storage and usage
All of these sectors are increasing rapidly which creates a massive need for Equinix's solutions. Granted, the same could be said for most data center REITs. In 2021, Equinix posted annual revenue of $6.26 billion. It also posted a net income of $500.19 million. It has a dividend yield of 1.91%.
No. 2 DigitalBridge Group (NYSE: DBRG)
DigitalBridge Group is one of the world's largest digital infrastructure investment firms. In addition to data centers, DigitalBridge invests in cell towers, fiber networks, small cells, and edge infrastructure. However, this hasn't always been the case. DigitalBridge spent 2021 rotating $78 billion worth of assets under management (AUM).
Over the past few years, DigitalBridge has transformed its business. It recently sold off $33 billion worth of "legacy" investments. This includes real estate in the hospitality, healthcare, and industrial sectors. At the same time, it's been investing heavily in digital assets. This includes data centers, fiber networks and cell towers. DigitalBridge completed this massive turnaround in less than three years.
There's a very high chance that most of these investments have not materialized on DigitalBridge's income statements. For this reason, DigitalBridge could be one of the best data center investments out there. It recognized the tailwinds and aggressively adjusted its business. Now, it's in a good position to profit from the five tailwinds mentioned above.
In 2021, DigitalBridge Group reported annual revenue of $1.18 billion. It also reported a net loss of $310.1 million. DigitalBridge does not currently pay a dividend, but will start once it becomes profitable.
No. 3 Digital Realty Trust Inc. (NYSE: DLR)
Digital Realty Trust is a REIT that acquires, develops, and operates data centers. It is also the seventh largest publicly traded U.S. REIT. In total, it owns 280 data centers. It also works with 4,000 customers in 50 markets.
In general, REITs are a great option for dividend investors. However, Digital Realty is a particularly strong choice even among REITs. To start, it pays a hefty dividend yield of around 4%. In addition to that, it also has a long history of increasing these payments. If you are looking for a stable place to generate passive income, Digital Realty is a great option.
In 2021, Digital Realty reported $4.43 billion in annual revenue. It also reported a net income of $1.71 billion.
No. 4 Iron Mountain Inc. (NYSE: IRM)
Iron Mountain is a REIT that specializes mostly in storing physical records. It also provides a wide variety of services such as digital transformation, information management and asset lifecycle management to over 225,00 customers globally.
As the world becomes more and more digital, so does Iron Mountain. It's building data centers around the world. Currently it has 20 locations across three different continents. And with around 95% of Fortune 1000 companies already using its services, there is a lot of potential for this top data center stock. It also helps that it pays a large dividend yield of 4.64%.
Iron Mountain reported $4.49 billion in annual revenue in 2021. Additionally, it reported a net income of $450 million.
No. 5 American Tower Corp (NYSE: AMT)
American Tower Corp is a REIT that owns communications infrastructure. In total, it owns about 219,000 communications sites. Normally, this wouldn't qualify it as a data center REIT. However, in December 2021, it acquired CoreSite Realty Corporation. CoreSite owns 24 data centers across the U.S. It has about 4.6 million rentable square feet in total.
AMT announced this deal in November 2021. Now, AMT will absorb CoreSite's 1,370 customers. There were four main reasons for this acquisition:
Takeover CoreSite's assets
Put AMT in a good position to win at the edge
Create meaningful international expansion
Diversify AMT's business
American Tower is not a pure-play data center stock. However, if you buy it, you will technically own CoreSite. In 2021, American Tower Corp reported annual revenue of $9.36 billion. It also reported a net income of $2.57 billion. It has a dividend yield of 2.26%.
I hope that you've found this article on the best data center stocks valuable! As always, please base all investment decisions on your own risk tolerance and research.
---