Even if you expect renewables to take over, it's likely we'll still be using oil long into the future. As a result, oil penny stocks might have room to run right now. Analysts think oil prices will continue to climb.
Looking at a chart showing oil prices, 2008 saw its all-time high at $174.72. Right now, it sits at around $70.
April of 2020 saw prices below $20. That is an incredible bargain for this commodity. Every single time in history when oil prices got that low, there's been a major spike. And each spike has been bigger than the last.
It's likely that prices won't stop going higher. The EIA predicts Brent oil prices will be around $185 in 2050.
So it isn't in poor taste to predict that oil penny stocks will be growing in the next few decades, too. If you're like me, you like penny stocks. I've picked out the 12 best oil penny stocks for you to chew on, digest and maybe invest some cash into.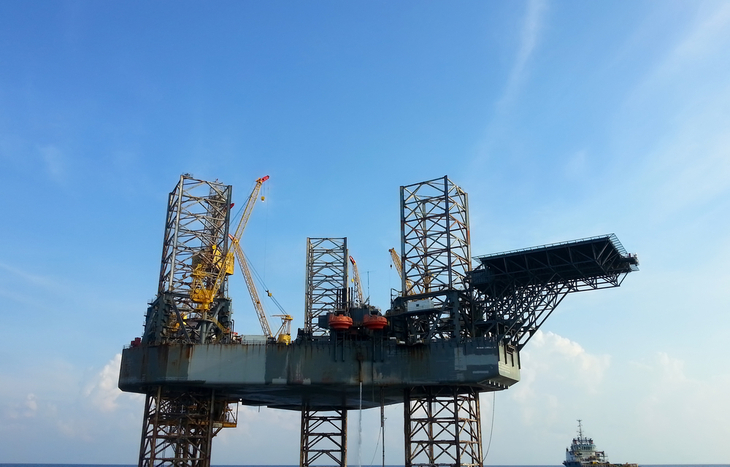 Oil Penny Stocks to Buy
FAR Limited (OTC: FARYF)
Talon Energy Limited (OTC: TPDDF)
Mirage Energy Corporation (OTC: MRGE)
Viking Energy Group (OTC: VKIN)
Black Dragon Resource Companies (OTC: BDGR)
Eagle Ford Oil and Gas (OTC: ECCE)
Simba Essel Energy (OTC: SMBZF)
Sentry Petroleum (OTC: SPLM)
West Canyon Energy (OTC: WCYN)
Forbes Energy Services (OTC: FLSS)
Amazing Energy and Oil Gas (OTC: AMAZ)
Trophy Resources (OTC: TRSI)
All these stocks are benefiting from higher oil prices. As the commodity climbs higher, it should help their top and bottom lines.
These are some of the best oil penny stocks in the market. Although, emphasis on "penny stocks." Many of these companies are still beaten down and come with high volatility. They're risky and can see big price movements both up and down.
Nonetheless, if oil prices continue to climb higher, these penny stocks should see higher returns ahead…
Best Oil Penny Stocks
FAR Limited
FAR specializes in finding oil and gas fields. its best find so far has been playing a major role in finding the world's largest oil discovery. This happened off the coast of Senegal (in West Africa).
It's exploring for oil in Gambia, which is next to Senegal. Guinea-Bissau and Australia, too.
Talon Energy
Talon is another oil and gas exploration company. It's focused on high growth in the short term. But it's also are striving for long-term shareholder growth. It explores in Australia and the North Sea of the UK.
Talon might be one of the best oil penny stocks. It's risky but the current price is very cheap. You can pick up a lot of shares for a small investment.
Mirage Energy Corporation
Mirage Energy is a natural gas storage and transport company. It has storage in Brazil, and pipelines in the U.S. and Mexico. The storage provides a way to do price arbitrage with the gas.
Price arbitrage is where they take advantage of differences in two markets' prices. Mirage Energy will buy it from one market and sell it to the other. In Mirage's case, it is between Mexico and the U.S.
Viking Energy Group
Viking buys undervalued gas and oil assets. It buys ones that are producing, and look good for long-term investments. Its growth strategy includes buying under-valued assets, then aggressively pursuing profitability. Then it investigates mergers and mitigates risk.
Black Dragon Resource Companies
Let's start by stating the obvious. This must be the coolest name ever for an oil and gas company. That aside, Black Dragon's involved with acquiring, exploring and producing oil. It also sell natural gas and oil.
Some analysts expect Black Dragon to increase revenue by over 200% in five years. This growth might make it one of the best oil penny stocks to buy now.
Eagle Ford Oil and Gas
Eagle Ford (also a super cool name) operates in the Gulf Coast area of the U.S.
It is an independent oil and gas development company. It also explores, develops and produces real estate assets for oil and gas.
Simba Essel Energy
Simba Energy is an oil and gas exploration company. It operates onshore and offshore in various countries throughout Africa. This is an oil penny stock that gives direct exposure to investing in Africa oil.
Sentry Petroleum
Sentry's focused on acquiring, exploring and developing oil and gas assets. This is one of the smallest oil penny stocks on this list. And due to low trading volume, it might be hard to buy and sell.
Sentry Petroleum comes with a lot of risk, but that's the price to pay for higher upside potential.
West Canyon Energy Corporation
West Canyon is an oil and gas exploration company. It has a stake in the Buenavista Exploration and Production Contract. This contract operates near Bogota, Columbia. West Canyon owns a 25,000 acre piece of land that contains oil fields.
Forbes Energy Services
Forbes Energy provides services to oil and gas drilling companies. This oil penny stock's services include well maintenance, testing and disposal. Forbes has recently sold its well servicing and coil tubing assets to Axis Energy Services.
Forbes is a leading company when it comes to oil and gas services. Axis is very excited to absorb the company and learn more from them.
Amazing Energy and Oil Gas
Amazing Energy explores and produces oil and gas. It's an independent company, headquartered in Texas. It has properties in Texas, New Mexico and Mississippi. It's also branching out, as it's focusing on the Permian Basin and Gulf Coast.
Trophy Resources
Trophy has seen some nice growth late 2020 into early 2021. Since then, the stock has had some correction, so now may be a good time to buy.
It's an independent natural resources company. Trophy has projects in Texas, Oklahoma, Canada and Montana.
Oil Penny Stocks and New Investing Opportunities
Oil prices have recently had a large decline. This was followed by some large upward correction. Even though, there is still a lot of room for oil prices to go up. Professionals are also predicting the commodity will increase dramatically in the next few decades.
It's important to do your homework. And keep in mind the newfound tendency for companies to adopt electric alternatives. Still, it's likely we'll be using oil well into the future. These oil penny stocks could be great investments to buy and hold.
If you're looking for more high risk, high reward opportunities, check out these stocks…
You can also sign up for Liberty Through Wealth below. It's a free e-letter that's packed with investing tips and tricks. You'll hear directly from bestselling author and investment expert Alexander Green. He's also worked as an investment advisor, research analyst and portfolio manager on Wall Street for 16 years.
---
Vanessa Adelman graduated with an Interdisciplinary degree. She majored in Entrepreneurship, Painting, Music and Film. Shortly after, she received a copywriting mentorship with Mark Morgan Ford. Then, she earned her AWAI Verification. Now, Vanessa freelances in the financial direct response industry. She's been investing since 2016. In her free time, she enjoys books about money and wealth. She loves being with her boyfriend, hunting, fishing and going on outdoor adventures.