OTC penny stocks are risky but rewarding. If you're looking for an alternative investment, they're great. Even if you aren't looking for something alternative, they can be a nice transition to other markets.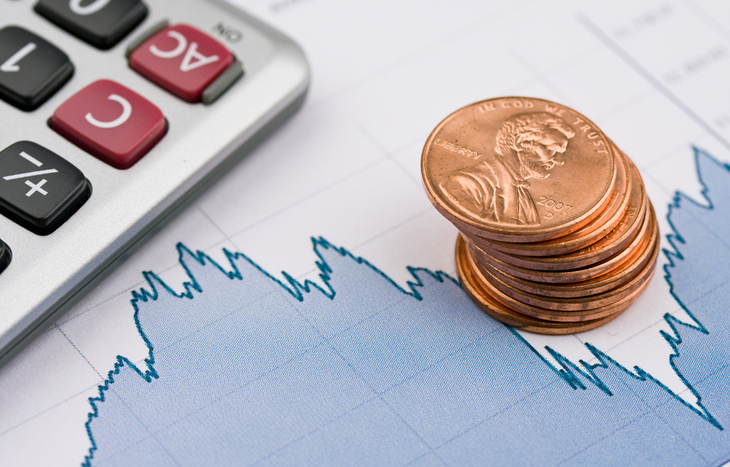 What are OTC Penny Stocks?
OTC stands for Over the Counter. These "over the counter" stocks are usually much cheaper to get ahold of. And, they're called OTC because it's much easier for a company to list on this exchange. Compared to the NYSE or the NASDAQ, the OTC market is very easy to list your company on.
In fact, sometimes you must watch out. As an investor, you may come across some OTC stocks that aren't legitimate. But these are more common in the Pink Market than the other two.
There are three tiers of the OTC market.
The first, and easiest for a company to list on is the Pink Market.
The second is the OTCQB. This is where companies must start producing documents. And proof of history and success.
The top tier holds those companies that have met stricter requirements. This is the OTCQX market.
Penny stocks, are, by definition, stocks that trade at $5 or below. Penny stocks, if chosen correctly, are known to make people lots of money.
It's important to diversify your portfolio. And make sure you don't invest more than you're willing to lose.
How to Find OTC Penny Stocks
The most obvious way to find OTC penny stocks is to look at the stock symbol. Most of the time, the market will be listed before the symbol. It will say "OTC: …" then it will show the stock's symbol. Sometimes, it will say "OTCMKTS," which is just short for "OTC Markets."
You also might see "OTCQB" or "OTCQX." And that specifies which tier the company on the OTC market platform.
If you want to go out and seek OTC penny stocks, it's best to go to the OTC website. You will have access to all over the counter stocks.
They even have a tool you can use to filter out the specific results you want. Also known as a stock screener.
How to Buy OTC Penny Stocks
If you want to invest in OTC penny stocks, and you've never used a stockbroker before? It's time to buck up. As of now, Robinhood doesn't allow trading of OTC stocks.
And besides going through a broker, there likely isn't another great way to trade OTC penny stocks. Unless you become a broker yourself.
But getting a broker isn't a bad thing. Many companies like TD Ameritrade, Fidelity and Merrill offer these services.
Do some research on each of the companies. Figure out which one will be best for you. Set up an account, and start trading!
Below, I've outlined a few OTC penny stocks for you.
Best OTC Penny Stocks
KYN Capital Group Inc. (OTC: KYNC)
Exxe Group Inc. (OTC: AXXA)
Northwest Biotherapeutics Inc. (OTC: NWBO)
Reliance Global Group Inc. (Nasdaq: RELI)
OTC Penny Stocks to Buy
KYN Capital Group Inc.
KYN and BW Property Management will soon become one company.
It was founded in 1997, and is a portfolio of many different products and services. They work in many different sectors, including blockchain, real estate and events.
BW Property Management works primarily as a company providing home services through technology. When these two come together, KYN is expected to become profitable for the first time.
Along with this major acquisition, this OTC penny stock has also brought on brand new leaders in 2021. The new CEO, Rick Wilson, seems to be helping the business out a lot. And he has experience creating and selling products to Fortune 500 companies.
They've also taken 2021 to hire a new lead advisor. Solomon Williams is functioning as the Chief Tech Officer. And he's been named by the Orlando Business Journal as a Top 40 Under 40.
This OTC penny stock seems like it could become something spectacular in the coming years.
Exxe Group Inc.
Exxe is an OTC penny stock that operates in many industries. It includes Agribusiness, Fintech, Digital and Diversified Technologies and Real Estate. Exxe buys companies that are in distress. Then, it gives them a makeover by providing capital and great leadership.
The company has obviously had success, too. Exxe has acquired and built up 28 different businesses so far.
In three years, from 2018 to 2021, it's grown the business from $18 million to $222 million. Plus, it's got profit margins of over 24%.
Exxe Group is another OTC penny stock that seems like a great company to investigate further and maybe buy up.
Northwest Biotherapeutics Inc.
Northwest is an OTC penny stock that is still in development stage. But, it specializes in creating therapies that harness the immune system and attack cancer.
In fact, the company is developing cancer vaccines. And they predict them to be more effective than treatments. Northwest has some great leadership, also. Northwest is very involved in the biotech space. And it also has many personal successes in it.
Reliance Global Group Inc.
Reliance Global is a company that collects businesses in the insurance sector. That includes wholesale and retail insurance agencies. And the company works primarily in the U.S.
Reliance Global uses all the latest technologies to create a better insurance experience. And it's even created a website and company called 5minueinsure.com.
Its portfolio includes a handful of businesses, including Southwestern Montana Insurance Center, LLC. Plus, J.P. Kush and Associates and Nsure.
"The Final Word" and Other Opportunities for OTC Penny Stocks
While OTC penny stocks can be risky, there are some winners to be found. And, the chances of finding great ones are higher in the OTCQB. And especially the OTCQX.
But, if you're looking for something more speculative, you can also find some in the Pink market.
Be careful, and do your due diligence. Now go invest!
---
Vanessa Adelman graduated with an Interdisciplinary degree. She majored in Entrepreneurship, Painting, Music and Film. Shortly after, she received a copywriting mentorship with Mark Morgan Ford. Then, she earned her AWAI Verification. Now, Vanessa freelances in the financial direct response industry. She's been investing since 2016. In her free time, she enjoys books about money and wealth. She loves being with her boyfriend, hunting, fishing and going on outdoor adventures.