October 2021 is closing soon, and there are penny stocks to buy and take advantage of.
Now is a great time to do your research and invest. Most of these stocks are low right now. So, it's easy to buy in. Then, around the Christmas season and leading up to it, many stocks might climb higher.
This isn't a rule, just something I've noticed. It's kind of great. You do your due diligence, and then, if you pick the right penny stocks, they reward you with a Christmas gift. There's probably a science behind picking stocks that will go up for the Christmas season.
But, I would guess that everything gets a boost leading up to that time. Especially in the retail space. People are spending a lot more and cash is flowing.
Too bad it's not all put into the stock market. Can you imagine the returns?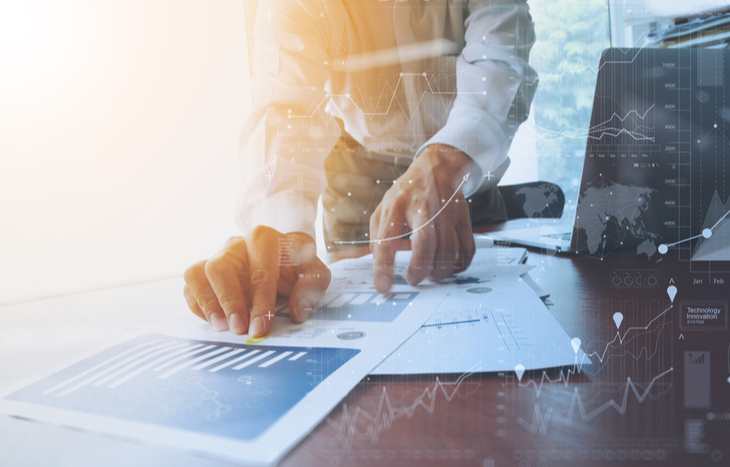 Penny Stocks Risk-to-Reward
Penny stocks are volatile by nature. That means that yes, you can make great returns in a short amount of time. But, that also means that you can lose your money in a short amount of time, which is not fun. If you're starting out in stock investing, you should expect to lose some money. That's just how the game works.
Penny stocks are only a gamble if you don't do your due diligence. If you follow up and do your homework, you can lessen your risk.
If you don't know how, then you can learn how with financial education sites like Investment U. There are other investing e-letters you can sign up for as well.
Do your homework, but don't put money in yet. Collect the stocks you think would be good investments. Write down the price each one is right now. Then, wait the stock out for a few months to a year.
Go back, see what price the stock was when you first collected it. See how your investments would have done. Take mental or physical notes, and learn from the experience. This is called virtual or paper trading and there are websites that can track this for you as well. Here are some stock trading simulators to consider.
Another tool I suggest is diversification. If you're itching to invest right away, diversify. And only invest small amounts.
Penny Stocks to Buy in October 2021
Gerdau (NYSE: GGB)
Cinedigm (Nasdaq: CIDM)
Team Inc. (NYSE: TISI)
Alpha Esports Tech (OTC: APETF)
NextPlay Technologies (Nasdaq: NXTP)
Best Penny Stocks
Gerdau
We will soon be seeing a large amount of money going into infrastructure. Raw materials like concrete and steel will be in high demand. Gerdau is a long steel producer. They operate in many countries around North and South America.
Its financial report for Q2 looks incredible. It reported a 118% increase in revenue from last year's Q2. And it gets better…
Net income is up by over 1,100% compared to last year's Q2. And net profit margin is up by 467% compared to last year.
Those are great numbers, but also consider that last year's Q2 was when things began going south for many stocks. Even so, Gerdau's stock has come back from that. And it's been doing even better than before the pandemic took hold.
In 2008, its stock went all the way up to over $25. Now, at the time of writing this, it's closer to $5 after a recent correction. Although, it might be turning around and heading higher.
Cinedigm
I know exactly how you read that.
"Cinedigm. A new paradigm in cinema." Only, in your head it was super loud. And super obvious.
And if you didn't read it that way, you haven't been to a theatre. That's what Cinedigm does. It's an American entertainment company that handles digital cinema. (In case you didn't know by the name or slogan.)
It also deals with streaming channels and content marketing. In fact, right now it's set to handle the first digital rentals of Hallmark Channel content.
It's a great time to buy this stock in particular. Because those rentals are going to soar when Christmas rolls around.
The stock chart looks really juicy for Cinedigm. It was well over $130 at its peak back in 2006. It's been in a big bear since then. Prices have bottomed out, and are picking back up again. Over a five-year view, it's in a bull run. There could be some huge gains in store for this penny stock.
Team Inc.
Team Inc. does not initially look like a good investment. It's on a big bear run and its financial report is negative.
But, when taking a closer look, it's the industry that this penny stock targets that makes this a potential winner.
Team Inc. employs digital solutions for the maintenance, optimization and repair of pipelines. Pipelines for oil, gas, refining and chemical. It also has solutions for aerospace, power and mining. Many other industries, too.
The company was founded in 1973, so it has a long history.
Oil and gas prices are expected to go up, and they may take this stock and other oil penny stocks with it. Or at least slow down the bear it's in. On its financial report, revenue is up by 26% compared to last year's Q2.
Alpha Esports Tech
I've spoken on at least one other post about Alpha. It's a new company, founded in 2019. It hardly has a record on the stock market. It was only listed a few months ago, in June. And it's already had a couple nice spikes.
One happened in July, where it went from $0.55 on July 2nd to $8 on July 9th. The other happened in August, when it climbed from $0.19 on August 23rd to $5.36 on September 3rd.
This penny stock is volatile, and it's hard to tell what it will do next. But, if you get in on a low price, like it's seeing at $0.32 right now, you might see some big returns. What makes this stock so great are the industries it's in.
Alpha is a tech company that focuses on esports. Esports are competitive video games that are played between two or more people or teams. Often, there are spectators. This is not what you're thinking. You're thinking about someone in their room playing against another player?
No. This is a big event. People gather, just like for a sports game. There are stands, tons of multi-colored lights. I recommend doing a quick search for photos.
Esports is growing significantly. And still young, too. Alpha is a major player in this arena.
Other than esports, Alpha is in ecommerce, blockchain and mobile gaming. And all those are young and growing, too.
To invest in some of bigger companies, check out these top video game stocks.
NextPlay Technologies
NextPlay is also in the gaming space. But in a different way. NextPlay focuses on advertising and marketing in different areas. These areas include travel, gaming and fintech. It uses artificial intelligence and blockchain to create unique experiences for the user.
The leadership behind this company is great. Each person in management has a long history of success. On the financial side, the company still is spending to establish the business. It has enough cash on hand for a while but needs to generate sales soon.
Investing in Penny Stocks and Beyond
Some of the penny stocks above might produce some big returns. Although, there's higher risk that comes with that potential reward. That's why many intelligent investors spread out their bets and diversify.
If you're looking for even more investing opportunities, sign up for Trade of the Day below. It's a free e-letter that's packed with tips and tricks. You'll hear directly from investing experts.
---
Vanessa Adelman graduated with an Interdisciplinary degree. She majored in Entrepreneurship, Painting, Music and Film. Shortly after, she received a copywriting mentorship with Mark Morgan Ford. Then, she earned her AWAI Verification. Now, Vanessa freelances in the financial direct response industry. She's been investing since 2016. In her free time, she enjoys books about money and wealth. She loves being with her boyfriend, hunting, fishing and going on outdoor adventures.