Tech Stocks
Pinterest Stock Earnings Report Gives Shares a Boost
Pinterest is one of the major social media platforms available today. The platform allows users to "pin" posts to digital "boards" on topics of interest. It is wildly popular with certain segments of the market and this has been advantageous to Pinterest's stock of late. Pinterest stock has done especially well in light of its recent earnings report for the fourth quarter and fiscal year 2019.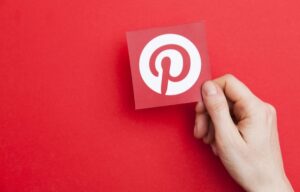 What Is Pinterest?
Pinterest (NYSE: PINS) is an American social media company founded in December 2009. It was founded by Ben Silbermann, Paul Sciarra and Evan Sharp. As of August 2019 the social media site had more than 300 million monthly active users (MAUs) and is available in more than 27 languages. Based in San Francisco, the company has about 1,600 employees. 
Pinterest stock had its IPO in April 2019. The stock trades on the New York Stock Exchange under the ticker "PINS" and was priced at $19 per share for the IPO. It began its first day of trading up 25% at $23.75.
Silbermann has argued that he does not think of Pinterest as a social media platform. Rather, he thinks of it as a utility. A utility can be defined as "supplying the community with a necessary service" like a telephone line or power.
Pinterest allows users to pin visuals like images and GIFs that can be found on the Pinterest platform across the web. Users can also post original visuals that they have created and uploaded. The pin board is theme-based and made up of a collection of such images.
can i cancel real life and live in my pinterest boards

— ?????? ???? (@jacquemiumius) February 17, 2020
Pinterest's Recent Earnings Report
Pinterest reported earnings on February 6 for the quarter and fiscal year ending December 31, 2019. The report contained the following data:
Fourth quarter revenue grew 46% year over year to $400 million.

2019 revenue grew 51% year of year to $1.143 billion.

Global MAUs grew 26% year over year to 335 million.

Generally accepted accounting principles net loss was $36 million (fourth quarter) and $1.361 billion (2019). Adjusted Earnings Before Interest, Taxes, Depreciation and Amortization (EBITDA) was $77 million (fourth quarter) and $17 million (2019).
Todd Morgenfeld, the CFO of the company, had this to say about the earnings report:
"We are pleased with the performance of our business in Q4 and the many milestones we achieved in 2019. We scaled the business to over $1 billion in annual revenue, grew to over 300 million monthly active users and opened 21 new international advertising markets. We look forward to the opportunities ahead of us as we continue to invest in the pinner and advertiser experience."
The good news is that Pinterest's earnings report beat Wall Street analysts' expectations virtually across the board. This includes both the top and bottom lines. And after reporting its fourth quarter results, shares of Pinterest stock increased by about 10%.
Another area where Pinterest beat Wall Street expectations was user growth. But the picture this paints is not as rosy as it may seem. That's because U.S. users, who are by far the highest revenue-generating users Pinterest has, are seeing slowing growth. This is likely due to market saturation. Nearly one-third of the U.S. population is already on Pinterest.
For U.S. users, Average Revenue per User in the fourth quarter was $4.  But for international users it was only $0.21. That's a major difference and shows the difficulty Pinterest faces from sluggish U.S. user growth.
While it remains a positive sign that the international markets are driving lots of user growth, this also remains problematic. Pinterest will need to find ways to monetize these users in such a way that they can become powerful revenue generating users like those in the United States.
I just want the life I have saved on Pinterest already

— Lexi Taylor (@lexi_taylor22) February 17, 2020
The State of Pinterest Stock
Over the past year, Pinterest stock has been largely stagnant. It has dropped from a 52-week high of $36.83 to around $23.

The stock has performed better in recent months. Its year-to-date performance for 2020 has seen the stock grow from around $18 to the $23, a gain of approximately 28%.

Since the beginning of the year it has handily outperformed Facebook, which is up only about 2% on the year, Snapchat (up around 5%) and even Twitter (up around 18%). This is largely on the strength of its recent positive earnings report.
But Pinterest has fallen from highs near $35 in August and U.S. users continue to generate most of the company's revenue. And despite a slightly positive adjusted EBITDA in fiscal year 2019, the future profitability of the company remains a legitimate concern.
Pinterests's Forecast for the Future
Pinterest still sees opportunities to scale its business both in the United States and globally. User growth will obviously continue to expand at a faster clip internationally. But monetization of U.S. users remains a top priority.
Pinterest will continue to prioritize the content quality, ad diversification, use of case expansion and shopping opportunities on the platform. It is also focusing heavily on research and development with regards to advertising, metrics and creative tools.
Regarding shopping, Pinterest had some remarks on its recent earnings call.  From the earnings call:
Our fourth and final priority is making Pinterest more shoppable, so people can easily take the inspiration they see and make it part of their lives. Last year, we dramatically increased our inventory in stock products by making catalog uploader self-serve, and by driving its adoptions across our managed advertiser base. And we're going to do more than that this year. We're going to make it easier to discover shoppable products so pinners can move seamlessly from inspiring images to shopping services where they can buy what inspires them.
Its forecast for 2020 includes total revenue increasing to $1.523 billion and an adjusted EBITDA margin to be around stagnant or up slightly from the 1% seen in 2019.
Is Pinterest Stock a "Buy"?
Despite its complications and problems, Pinterest is still one of the major social media platforms on the market. If Pinterest can continue to find new and improved ways to monetize its user base, especially on the global stage, this will go a long way toward helping the company's future profitability.
Is Pinterest stock a "Buy"? Certainly it's a good stock to watch. But as Pinterest's earnings margins continue to be slim, investors will want to be cautious. Nevertheless, more positive earnings reports for Pinterest stock in the future will go a long way to boosting investor confidence and help to drive up the price of the stock.
If you found this review of Pinterest stock's recent earnings report helpful, sign up for Investment U's daily e-letter in the field below. By doing so, you will gain access to all of Investment U's stock earnings reviews for social media stocks like Pinterest, as well as other tech stocks to watch like nanotechnology stocks and blockchain stocks.
---
Brian M. Reiser has a Bachelor of Science degree in Management with a concentration in finance from the School of Management at Binghamton University.
He also holds a B.A. in philosophy from Columbia University and an M.A. in philosophy from the University of South Florida.
His primary interests at Investment U include personal finance, debt, tech stocks and more.