Climate change is a persistent theme in many discussions this decade. And global emissions have been on the rise. Hydrogen is seen as a potential solution. However, while hydrogen vehicles only emit water vapor, fossil fuels are often burned in the process of producing hydrogen. Plug Power stock is one of the companies working to remove emissions from hydrogen production completely.
CO2 emissions is an issue both for manufacturing facilities and for vehicles. While electric vehicles are widely considered the next big thing in consumer passenger vehicles, battery packs are very heavy. This is a problem for commercial vehicles. Likewise, manufacturing plants often rely on the burning of fossil fuels in their processes. And given the concerns about global emissions, hydrogen can be the solution to cut back on or eliminate emissions in both areas.
Plug Power is a pioneer in green hydrogen technology. So this would appear to be a good bet for the future. But as with any emerging industry, there is always a caveat, or more. We'll take a look at how Plug Power stock is doing and whether it's really worth investing at this stage.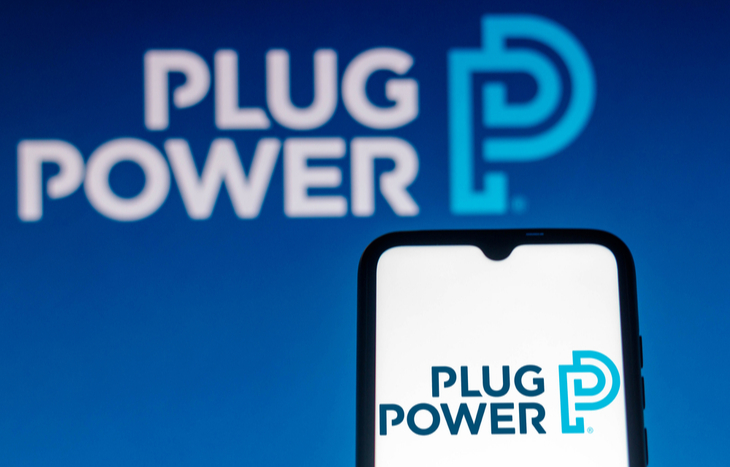 What is Plug Power?
Plug Power (Nasdaq: PLUG) is a company with headquarters in Latham, New York. The company focuses on producing clean hydrogen in order to address the dirty history of hydrogen production. Instead of using natural gas or coal, the company is producing it with a process called water electrolysis. This process, too, requires electricity. But Plug Power uses clean electricity sources such as solar and wind.
Plug Power says it already has more than 40,000 fuel cell units deployed. It also has 25 years of innovation under its belt. Its GenKey solution increases productivity while lowering carbon footprints. It replaces all of the elements normally powering a customer's operation, replacing the lead-acid batteries typically used in the past. In other words, it not only reduces emissions but can help eliminate harmful chemicals that are traditionally used in batteries.
This has implications both in manufacturing and commercial trucking. Long-haul trucks typically rely on diesel fuel. But Plug Power's ProGen engines integrate fuel cells to eliminate the need to burn fossil fuels. Of course, all of this sounds good. However, we must look at the numbers to determine whether Plug Power stock is a smart investment.
Quarterly Earnings
As with most companies in emerging industries, Plug Power stock struggles to maintain a consistent profit. Its most recent quarter, Q3 2021, shows a net profit margin of -74%. To go with that, it had revenue of $144 million and a net income of -$106.67 million. It has missed its revenue projection slightly, by 0.62%. It has also missed its earnings per share (EPS) projection by a wide margin, with EPS 129.5% lower than projected. Its EPS is currently -1.44.
Plug Power stock is generally considered overvalued at this juncture. And as mentioned, it hasn't turned a profit consistently. However, it has a posting of 165% in profits in Q4 2020. It has also shored up its cash reserves substantially, raising a total of $5.4 billion in 36 rounds of funding. This includes a $62 million investment by Universal Hydrogen.
The U.S. Department of Energy has been funding Plug Power, the state of New York and Silicon Valley Bank.
Plug Power Stock Forecast
The first thing to note is that Plug Power has been public since 1999. So it has a lot more history in the stock market than most of the startups developing renewable energy solutions. Aside from a blip when its share price was over $1,000 in the year 2,000, its stock has mostly traded for $100 or less. It steadily declined in price from around $75 in 2004 all the way to just over $1 in late 2018.
This being said, PLUG has been on the rise. In fact, it jumped from $14 in October 2020 as the presidential race was heating up to a peak of $73 on January 25, 2021. This was just after President Biden was elected. That makes sense as Biden and the White House made big promises about clean energy.
However, Biden has struggled to get his Build Back Better agenda passed. And PLUG shares have suffered. Most recently, they traded just under $25.
Nevertheless, some forecasts still show an increase. In fact, you can find price targets around $50, or a near doubling of the current share price. That's a big increase. And this increase will depend largely on the Build Back Better Act and similar legislation. Nevertheless, Plug Power stock is generally considered a buy right now. The Plug Power stock prediction for 2025 puts at around $64 by the end of the year. 
Is Plug Power Stock Worth Buying?
Plug Power is continuing business as usual. At the same time, its share price is down more than 60% from its January 2021 peak. The initial excitement created by President Biden's commitment to clean energy has waned somewhat. Perhaps leading to a drop-off in investor excitement.
Nevertheless, some consider Plug Power stock a strong buy. 12-month price targets are around double PLUG's current price. If the Build Back Better Act or a similar agenda is passed, it will bode well for the future of PLUG. Chances are, though, that future presidents will have similar agendas. And Senator Machin, one of the holdouts against the legislation, will not be around forever.
Thus, PLUG is worth a buy if you believe hydrogen power is the way forward for manufacturing and commercial trucking. And if the tides turn soon on the legislation front, this could very well be the case.
---