A Prime Medicine IPO is preparing to hit the market. In fact, this innovative biotechnology startup is planning to raise up to $200 million with its Nasdaq debut. Biotech stocks have become a popular choice for investors over the past few years. And now you can add another startup to the list after its recent filing with the Securities and Exchange Commission (SEC). Therefore, let's take a closer look at Prime Medicine and its stock potential moving forward.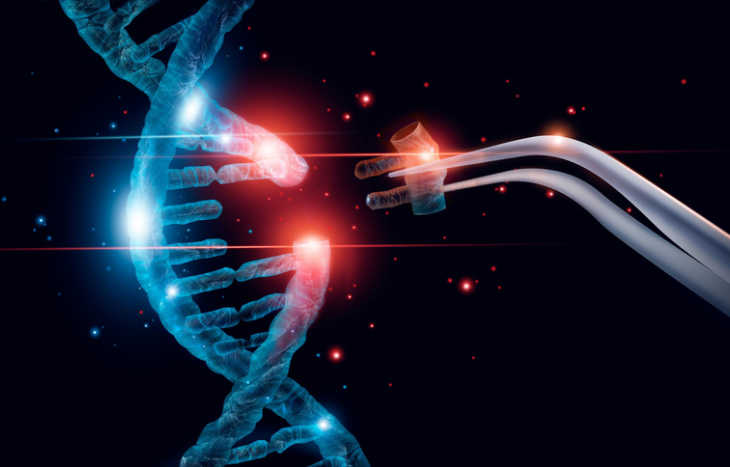 Prime Medicine IPO Insights
Prime Medicine was founded in 2019 and launched in 2021 with $315 million in financing. The company develops novel gene editing therapies for the treatment of various diseases. Specifically, it's using prime editing technology to develop curative genetic therapies.
For example, Prime Medicine has 18 preclinical programs targeting health concerns such as sickle-cell disease, cystic fibrosis, non-syndromic hearing loss, neuro-muscular conditions, Duchenne muscular dystrophy and a range of liver diseases. Through its research, it's striving to become a pioneer in gene editing to "address the fundamental genetic causes of disease, restore normal gene function and potentially provide patients with long-lasting cures."
Now the company is preparing for an intial public offering, according to the SEC filing. The Prime Medicine IPO is looking to raise $100 million and list on the Nasdaq under the ticker symbol "PRME." However, many analysts believe the company could raise up to $200 million with the initial filing as a placeholder for the time being.
The expected size and stock price range was not provided in the filing. Moreover, no specific IPO date was listed as well. The underwriters on the IPO are J.P. Morgan, Goldman Sachs, Morgan Stanley and Jefferies.
IPOs in the Current Market
Investing in IPOs has made millions for investors over the years. However, it's important to understand the IPO process. Initial public offerings come with high risk and volatility. The majority of these companies are startups with little to no revenue or cash flow. In general, they're looking to raise funds as they get closer to profitability.
That's why it's crucial that you do your research before making any investment decisions, especially in the current market. The Dow is hitting historic lows and the overall market is a downturn. Recession fears are at all-time highs and so is inflation. As you can see, the American economy is struggling, which is hurting investor sentiment and causing more market uncertainty.
We currently don't know when the Prime Medicine IPO will go public. And it's possible that the company will delay its debut until the market recovers. There are many IPOs facing the same questions. Nevertheless, this is an innovative company with loads of potential. The biotech industry is booming after the COVID-19 pandemic showed our true vulnerabilities in healthcare and treatment. That's why you are going to want to bookmark this stock if and when it does hit the Nasdaq.
Investing in Biotechnology
Biotech stocks have become a staple for many investors. There are also Biotech ETFs that can enhance your portfolio. The list goes on and on. There's a wide variety of ways to invest in biotechnology industry leaders and startups that are breaking new ground.
For the latest stock insights and analysis, consider signing up for one of the best investment newsletters. These daily reports provide expert stock tips, trends and much more. They'll help you better prepare your portfolio during a difficult market.
It will be quite some time before the Prime Medicine IPO is ready to debut. Therefore, continue to explore the current market as stock prices are down and keep a close eye on updates from Prime Medicine during the process.
---