IPOs can be tricky. You don't know how they'll react to the market, or how the market will react to them. You have to watch the trends closely. It's a delicate game with either great profit or sometimes great loss. But with the proper research, you can find the IPOs to watch that might be worth the risk.
Below are four new IPOs that recently hit the market.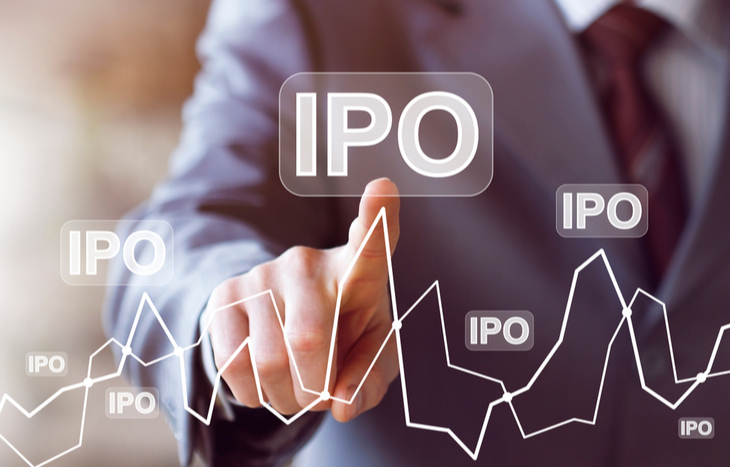 Reynolds Consumer Products (Nasdaq: REYN)
Open Price: $26.00
1st Day Closing Price: $28.55
Reynolds Consumer Products launched its recent IPO on the last day of January. From aluminum foil to Hefty trash bags, Reynolds is a household name in the consumer staples sector. And the U.S. isn't the only place you'll find its products. The company sells in Canada and outside North America under different names, such as the Alcan brand.
In the nine months ended September 30, 2019, the company reported a net income of $135 million and more than $2 billion in revenue. This is a big jump from its report of $92 million in income the year before. If that increase isn't enough to excite investors about the future of Reynolds, its stock has been performing beautifully.
Shares opened at $26. Now shares trade for around $30. While there have been natural market fluctuations in price, Reynolds shares are keeping a consistent positive trend through this last week.
1Life Healthcare (Nasdaq: ONEM)
Open Price: $14.00
1st Day Closing Price: $22.07
In our culture, we see technology in every part of our lives. And 1Life Healthcare aims to make that true in primary care clinics. It's providing easier access to healthcare. 1Life Healthcare provides the administrative and managerial services for its affiliate, One Medical, and they work together under that name.
One Medical reported nearly 400,000 members in September 2019. But as its membership number increased, so did its net loss. At the end of 2018, net losses totaled $44.4 million, a big increase from $31.7 million the year before. But in September, the company reported a loss of $34.2 million. Since this number represents only nine months of business, it's hard to tell if losses improved or not.
The company is currently working with employers to provide One Medical as an option for employees. Nearly 6,000 enterprises signed up, according to One Medical's filing. The filing also showed it works with Google, accounting for 10% of revenue in both 2018 and 2019.
On January 31, One Medical opened its IPO at a price of $14 per share. Prices immediately went up 38% after debuting. According to Yahoo Finance, the underwriters exercised their option to purchase additional shares for a total of more than 20 million shares. One Medical continues to have a positive rise in share price, performing strongly in its first week.
Schrödinger (Nasdaq: SDGR)
Open Price: $26.00
1st Day Closing Price: $28.64
Schrödinger aims to accelerate drug discovery and materials design. Its software is used by biopharmaceutical companies, government labs and academic institutions. Headquartered in New York City, this isn't a hopeful startup. Schrödinger has been around for three decades.
In its SEC filing, Schrödinger reported a revenue of $49 million in nine months ended September 2018. In 2019, its nine-month revenue was reported at nearly $60 million. That's a 22% increase over one year.
Schrödinger's offer price was $17, but the shares never hit that price on the market. Trading opened at $26 Thursday morning. That's 53% higher than expected, and it didn't stop there. The next morning, shares opened at $30.45. While it continues to fluctuate with the market, Schrödinger has kept an upward trend.
Casper (NYSE: CSPR)
Open Price: $14.50
Close Price: $13.50
Casper gave investors a roller coaster ride in the days before officially going public. As a private company, Casper was evaluated at about $1 billion, dubbing it an investment unicorn. The initial share pricing was between $17 and $19. But in the days before the anticipated IPO, Casper's value was drastically cut. At its opening price, it's estimated at $575 million, almost half of the original valuation.
According to CNBC, CEO Philip Krim claims, "Valuations are just moments in time… It doesn't distract us from building the business we want to build."
Despite increasing sales, Casper has yet to turn a profit. In September 2019, Casper reported a net loss of $67.3 million. This caused investors to speculate whether this company will ever be profitable.
On Thursday, shares started off miraculously strong, rising nearly 30% from opening price. However, since reaching a peak of about $15.85, prices have fluctuated with an overall downward trend. That doesn't mean it's the end for Casper. The company is only five years old, so this is just the beginning.
Investment opportunities are constantly popping up. That's why it's a good idea to sign up for our free e-letter below. It's packed with useful investing ideas, tips and trends. The recent IPOs to watch above are useful to know if you're interested in getting into the IPO game. Also, feel free to share this article with others who might be interested.
---
Amber Deter has researched and written about initial public offerings (IPOs) over the last few years. After starting her college career studying accounting and business, Amber decided to focus on her love of writing. Now she's able to bring that experience to Investment U readers by providing in-depth research on IPO and investing opportunities.