Most Americans prefer to remain home during their retirement years. Only 1.6% of retirees relocate across state lines, according to Investopedia. However, for those who do make a move, Florida is the premier destination. Retirement communities in Florida have been gaining popularity due to their countless amenities and benefits.
How to Find Retirement Communities in Florida
The best places to retire in Florida include Sarasota, Palm Beach and Naples. Yet you have to dig deeper to find the best retirement-specific communities in the Sunshine State.
First, what exactly is a retirement community? It's a residential housing complex designed for older adults. This includes the ability to live alone or receive in-home assistance if necessary. There are many different types of retirement communities, such as:
Assisted living
Continuing care communities
Senior housing developments
Congregate housing
You can find these communities statewide in Florida. Each provides unique amenities, clubs, activities and life enrichment programs.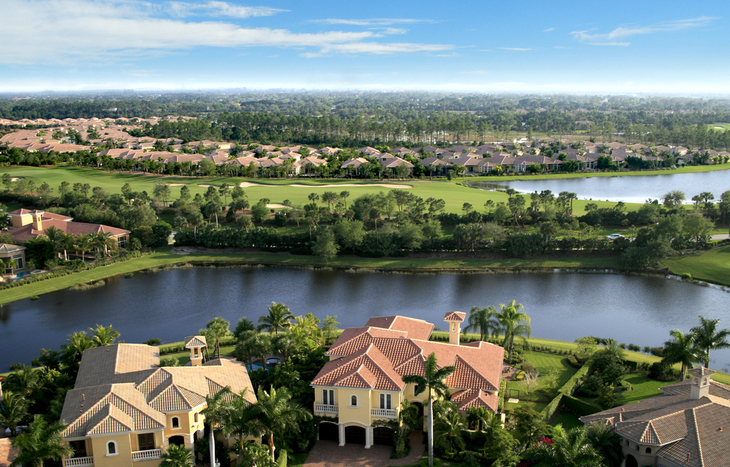 What to Look for in Retirement Communities
Florida is known for its great weather and beautiful beaches. But its greatest benefit to retirees is the bonus of no income taxes. Furthermore, the state's property taxes (0.98%) are slightly lower than the nation's average (1.08%).
Those are set standards in Florida, but there's a variety of additional benefits you can gain from your community as well. Specifically, consider these factors:
How close is the community to healthcare facilities, shopping, dining and recreational centers?
How does home maintenance work in the community? Is the staff easily accessible?
What types of clubs or groups does the community offer?
What is the recreation schedule? Is there a gym, tennis court and pool?
How expensive is the retirement community, and what amenities are included?
You can determine the best possible retirement development for your needs by answering the questions above. Some factors may hold more value to you than others. For instance, if you would like to remain active in your retirement, you may place more value on recreation and clubs. If you are facing more health concerns, you may focus more on healthcare facilities and assisted living.
Below is a list of the five best retirement communities in Florida. This includes retirement villages and nontraditional developments with similar amenities.
5. Indian River Colony Club in Melbourne
The Indian River Colony Club is a military retirement community in beautiful Melbourne. It's home to more than 750 single-family homes with two to four bedrooms. The club also has its own private golf course, tennis courts, a 3,000 square-foot heated pool and a state-of-the-art fitness center.
It offers a wide range of classes and social clubs, including line dancing, hula, music festivals and more. In fact, you can join its Residents Activities Council to play a role in the event planning for the community. Indian River Colony Club is ideal for military retirees who plan to have an adventurous lifestyle.
4. The Villages in Central Florida
The Villages has been around for more than 40 years, so it's no surprise that it's the most popular retirement community in Florida. If you enjoy nightlife and entertainment, then The Villages is the place for you.
The entire development has three different town squares that host live music each and every night. There are various celebrations, parades and shows that take place each month. The Villages has its own performing arts center, restaurants, shops and movie theater as well.
Housing includes one- to three-bedroom villas, cottage homes and larger housing with up to four bedrooms. As one of the best retirement communities in Florida, The Villages offers a warm and inviting atmosphere for its residents.
3. Century Village in Boca Raton
Century Village is unlike any other location on this list as it's condominium-only. However, it provides breathtaking landscapes and scenery along with unique amenities.
Century Village provides its residents with transportation to and from doctor's visits, hospitals, pharmacies and grocery stores. There's also a lifelong learning program that offers classes in various subjects from ceramics to genealogy.
Its greatest amenity is its exceptional Broadway-style theater that can seat more than a thousand guests. Each year, it hosts more than 100 shows, including magic, music, comedy and more.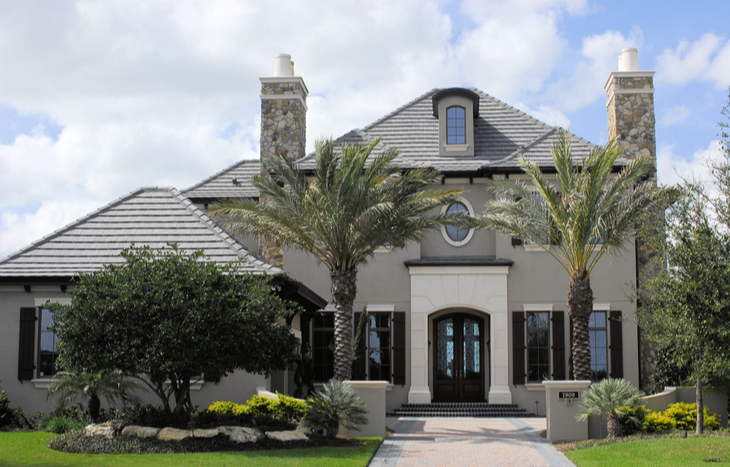 2. Lakewood Ranch in Sarasota
Lakewood Ranch is over 17,500 acres in size, making it one of the largest retirement communities in the country. It's so massive that it requires two clubhouses, a 10,000 square-foot fitness center with personal trainers, 18 fully-lighted tennis courts and an Olympic-sized pool.
Also, 3,500 acres at the facility are preserved parks, lakes and natural habitats with more than 150 miles of trails. There are also two lakes within the Heron's Nest Nature Park that allow residents to fish and boat.
1. The Quarry in Naples
You can find The Quarry northeast of Naples. It's one of the most exquisite retirement communities you will ever find. It has a resort-style pool, a world-class fitness center, card rooms, meeting rooms and tennis courts that sit directly on Quarry Lake.
The lake's shoreline has beaches with lounge areas where you can relax, lie in the sun and read a book. In addition, there are private docks where you can store your boat right on the water.
This is not a traditional retirement community, but it's the top of the class nonetheless. The Quarry stands apart for its lavish amenities, great location and attractive atmosphere.
Prepare for Retirement with Investment U
Take advantage of the overall tax exemptions in Florida and prepare for retirement with our help at Investment U. Sign up for our free, daily e-letter today by entering your email below. You can live comfortably in one of the best retirement communities in Florida. The best retirement income solutions can lead you down a path to financial stability as a retiree.
---
Corey Mann is the Content Manager of Investment U. He has more than 10 years of experience as a journalist and content creator. Since 2012, Corey's work has been featured in major publications such as The Virginian-Pilot, The Washington Post, CNN, MSNBC and more. When Corey isn't focusing on Investment U, he enjoys traveling with his wife, going to Yankees games and spending time with his family.