On October 12, a Roblox IPO was confidentially filed. But now its filings are public. After a year of growth and the success of one of its competitors, Unity (NYSE: U), the company decided it was time for Roblox stock to hit the market.
But is Roblox a good investment opportunity? Here's what we know…
Roblox IPO: The Business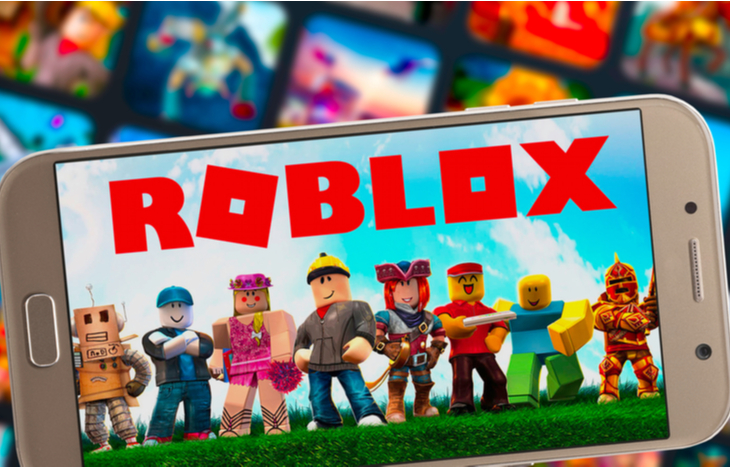 CEO David Baszucki and former VP Erik Cassel founded Roblox in 2004. Released in 2006, Roblox is an online gaming platform and game-creation system. It lets users create games and play games made by other users. Roblox's games are free to play. However, in order to do more things and get special items, players can make in-game purchases.
According to Roblox's site…
Roblox's mission is to bring the world together through play. We enable anyone to imagine, create and have fun with friends as they explore millions of immersive 3D experiences, all built by a global community of developers.
Roblox is a popular game, particularly with children aged 7 to 15. But after more than a decade, why is the Roblox IPO happening now?
Why Roblox Stock Is Coming Now
During quarantine, many people turned to new ways to pass the time. For some, that meant home projects. For others, new hobbies. And for many, video games became a great time-pass, especially children stuck inside. This trend can be seen in the successful Unity IPO. The gaming company is one of Roblox's top competitors.
In July, Roblox announced a few updates about the company.
Roblox's developers are on pace to earn $250 million in revenue for 2020, more than double its 2019 revenue of $110 million.
Premium Payouts, announced in the spring, pays developers based on the in-game engagement time of premium subscribers, earning $2 million in June 2020.
Roblox has more than 150 million monthly active users (MAU).
The company updated its suite of tools and platform services for easier collaboration and building 3D experiences.
Roblox is launching Developer Events to help find and create community events, allowing developers to engage with members of the Roblox community virtually and eventually in person.
A new music label partnership with Monstercat will give developers access to high-quality music content to create better experiences.
Baszucki said in the announcement…
"The accomplishments of our developer community have eclipsed even our loftiest expectations; I am incredibly impressed by the unique and creative experiences being introduced on the Roblox platform. Our focus is to give developers the tools and resources they need to pursue their vision and create larger, more complex, more realistic experiences and collectively build the Metaverse."
But now that Roblox stock is officially coming to the market, investors want to know what the company's finances look like.
The Financial Data
The Roblox IPO filing shows the company has increasing revenue. In 2018, revenue was $312.8 million. It grew 56% to $488.2 million in 2019. And the trend continued for the nine months ending September 30, 2020. Reported revenue was $588.7 million for 2020. This is up 68.2% from Roblox's 2019 revenue of $349.9 million.
But the company's expenses are also on the rise. Total cost and expenses for 2018 were $409.4 million. It increased in 2019 to $579.7 million. That's a growth rate of 41.6%. And it's worse for 2020 so far. Total expenses nearly doubled from 2019 to 2020 for the first nine months. It grew from $400.8 million to $794.9 million for a growth of 98.3%. The biggest expense growth was developer exchange fees, which includes stock-based compensation. This cost increased from $72.2 million for September 30, 2019 to $209.2 million. That's a growth of about 190%.
It's not a surprise Roblox saw an increase in revenue for 2020 given the increase in activity during the pandemic. Unfortunately, costs outpaced revenue, and the company's history of net loss continues. And it doesn't look good. In 2018, net loss was $97.2 million. And Roblox was able to decrease it in 2019 to $86.1 million. But for the nine months ended September 30, net loss increased from $46.3 million in 2019 to $205.9 million in 2020. That's a large jump of 345.4%.
Profitability is a concern for many investors. And Roblox acknowledges it in its IPO filing. The company says…
"As of September 30, 2020, we had an accumulated deficit of $484.0 million. We also expect our operating expenses to increase significantly in future periods, and if our DAU growth does not increase to offset these anticipated increases in our operating expenses, our business, results of operations, and financial condition will be harmed, and we may not be able to achieve or maintain profitability. We expect our costs and expenses to increase in future periods as we intend to continue to make significant investments to grow our business. These efforts may be more costly than we expect and may not result in increased revenue or growth of our business. In addition to the expected costs to grow our business, we also expect to incur significant additional legal, accounting, and other expenses as a newly public company. If we fail to increase our revenue to sufficiently offset the increases in our operating expenses, we will not be able to achieve or maintain profitability in the future."
With this in mind, investors interested in the Roblox IPO want to know what the company is worth.
Roblox Valuation Could Double
In February, Roblox raised $50 million in its Series G funding round. This gave the company a value of $4 billion. At the time, Roblox had 115 million MAU and more than 1.5 billion hours of monthly engagement. However, with Roblox's growth this year, analysts think the Roblox IPO will give the company a value of up to $8 billion. And despite the company's lack of profitability, some think it will be worth even more.
So, the big question is: What is the Roblox IPO date?
Roblox IPO Details
Roblox publicly filed on November 19, 2020. However, there is no official Roblox IPO date, price range or number of offer shares. Some hope it'll come in December alongside Airbnb and Affirm. But it's possible investors may not see Roblox stock until 2021. The company filed to trade on the NYSE under the ticker symbol RBLX.
If you're looking for the latest investment opportunities, Investment U is the place to be. Sign up for our free e-letter below! It's full of useful tips and research from investing experts. Whether you're a beginner or an experienced investor, there's something for everyone.
Investors are excited about Roblox stock. But despite the success of Unity's IPO, Roblox needs to consider the conditions of the market to follow in its competitor's steps. If you're interested in the Roblox IPO, keep an eye out for updates as new information is released.
---
Amber Deter has researched and written about initial public offerings (IPOs) over the last few years. After starting her college career studying accounting and business, Amber decided to focus on her love of writing. Now she's able to bring that experience to Investment U readers by providing in-depth research on IPO and investing opportunities.