On Monday, a Roblox IPO was confidentially filed. After a year of growth and the success of one of its competitors, Unity (NYSE: U), the company decided it was time for Roblox stock to hit the market.
But is Roblox a good investment opportunity? Here's what we know…
Roblox IPO: The Business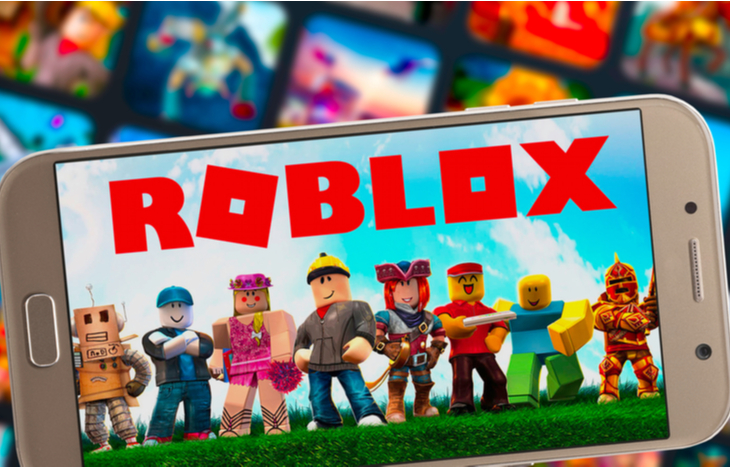 CEO David Baszucki and former VP Erik Cassel founded Roblox in 2004. Released in 2006, Roblox is an online gaming platform and game-creation system. It lets users create games and play games made by other users. Roblox's games are free to play. However, in order to do more things and get special items, players can make in-game purchases.
According to Roblox's site…
Roblox's mission is to bring the world together through play. We enable anyone to imagine, create and have fun with friends as they explore millions of immersive 3D experiences, all built by a global community of developers.
Roblox is a popular game, particularly with children aged 7 to 15. But after more than a decade, why is the Roblox IPO happening now?
Why Roblox Stock Is Coming Now
During quarantine, many people turned to new ways to pass the time. For some, that meant home projects. For others, new hobbies. And for many, video games became a great time-pass, especially children stuck inside. This trend can be seen in the successful Unity IPO last month. The gaming company is one of Roblox's top competitors.
In July, Roblox announced a few updates about the company.
Roblox's developers are on pace to earn $250 million in revenue for 2020, more than double its 2019 revenue of $110 million.
Premium Payouts, announced in the spring, pays developers based on the in-game engagement time of premium subscribers, earning $2 million in June 2020.
Roblox has more than 150 million monthly active users (MAU).
The company updated its suite of tools and platform services for easier collaboration and building 3D experiences.
Roblox is launching Developer Events to help find and create community events, allowing developers to engage with members of the Roblox community virtually and eventually in person.
A new music label partnership with Monstercat will give developers access to high-quality music content to create better experiences.
Baszucki said in the announcement…
The accomplishments of our developer community have eclipsed even our loftiest expectations; I am incredibly impressed by the unique and creative experiences being introduced on the Roblox platform. Our focus is to give developers the tools and resources they need to pursue their vision and create larger, more complex, more realistic experiences and collectively build the Metaverse.
But now that Roblox stock is officially coming to the market, investors want to know what Roblox is worth.
Roblox Valuation Could Double
In February, Roblox raised $50 million in its Series G funding round. This gave the company a value of $4 billion. At the time, Roblox had 115 million MAU and more than 1.5 billion hours of monthly engagement. However, with Roblox's growth this year, analysts think the Roblox IPO will give the company a value of up to $8 billion.
So, the big question is: What is the Roblox IPO date?
Roblox IPO Details
There's no confirmed date for the Roblox offering. In fact, the company hasn't announced how many shares it will offer, how it will price its shares or what ticker symbol it plans to file for. Currently, Roblox's filing with the SEC is confidential. That means investors won't be able to look at the company's data until at least 15 days before the offering. Roblox is waiting for the SEC to review its confidential draft.
Roblox is deciding between a traditional IPO and a direct listing.
If you're looking for the latest investment opportunities, Investment U is the place to be. Sign up for our free e-letter below! It's full of useful tips and research from investing experts. Whether you're a beginner or an experienced investor, there's something for everyone.
Investors are excited about Roblox stock. But despite the success of Unity's IPO, Roblox needs to consider the conditions of the market to follow in its competitor's steps. Many analysts are waiting for public information. If you're interested in the Roblox IPO, keep an eye out for updates as new information is released.
---