Crypto
Santos Crypto: Why This Fan Token Is On The Rise
Probably no country in Latin America got hit as hard by the coronavirus as Brazil. At last check, there were more confirmed cases of COVID-19 in Brazil than the next seven countries combined. Things got so bad that 90% of soccer fans in the country thought that restarting the season was a bad idea. To keep fans engaged during this time, one team launched its own cryptocurrency. Thus, Santos crypto tokens were born.
The Santos crypto token was the result of a collaboration between Binance and Santos FC. Without getting too deep into the details in return for helping launch this fan token, Binance became a sponsor of the club and licensee. This is how Binance came to launch a Santos NFT series – among other club related ventures. And more NFTs are likely on the way.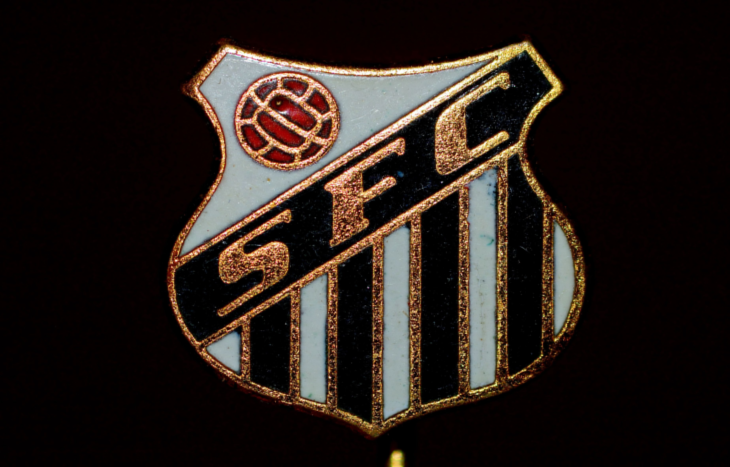 The result of the partnership padded the pandemic-hit pockets of the club by $10 million. And fans appeared excited about the new venture. But keep in mind, this was in 2021 when crypto was still a hot commodity.
Since the launch, the Santos crypto token's value has dropped substantially. But just this week, a big surge took place. And the value of Santos crypto jumped more than 300% in less than a week. This all happened while the rest of the markets were either going sideways or outright sinking. So what's behind the big price jump? And can we expect more growth in the future?
Why Santos Crypto Shot Up
The reason Santos crypto has been on the rise is actually pretty simple. It's just a matter of access. And the fan token was just recently listed on the Binance exchange. Before this, access was very limited. But now fans (and investors) can buy and trade tokens on the popular exchange with a simple debit card or via a bank transfer.
But why would fans shell out hard-earned Brazilian real for the chance to own a piece of their favorite team's token? Well unlike more traditional forms of crypto, holders of the Santos crypto token are granted a slew of fan benefits.
For starters, token holders are given the ability to participate in voting to help guide what future benefits holders can reap. These include access to digital collections and loyalty points. On top of this, by using Santos crypto and Binance Pay, fans can buy unique merchandise, tickets to matches and fan club memberships.
Furthermore, Santos crypto token holders will occasionally be granted access to autograph sessions, training camps and can even attend meetings held with some of the team's legendary players. And the token itself can be donated in return for a proof-of-loyalty badge. In other words, it's a way to prove to others your superfan status.
This is a particularly big deal in Brazil. As you probably know, soccer (ahem, football) is a big deal in Brazil. And Santos is one of the most storied clubs in the country. No team has scored more goals. No team in the Brazilian football league system has won more championships. And Santos has discovered some of the most famous players of all time like Pelé, Robinho and Neymar. They're kind of like the Yankees of Brazil.
How High Can This Token Go?
With as many fans as Santos has, it's fairly safe to assume the Santos crypto token will be in fairly high demand. At last check, roughly 4.5 million tokens were in circulation. But that's only around 15% of the total maximum supply. But there is growing demand for these types of fan tokens.
The Manchester City Fan Token (CITY) has also seen a healthy price spike lately. It's up more than 67% in the past week. The Paris Saint-Germain Fan Token (PSG) has seen even more growth in value of late.
In the long-run, it wouldn't be at all surprising to see fans buying more of their teams tokens just to prop the price up higher than the tokens of other football clubs. It wouldn't be the craziest thing we've seen football fans do. Turning the value of cryptocurrencies into a competition would be at most on-par for football fans. So really, it depends on how quickly the Santos crypto tokens are released.
If the current circulating supply stays steady – and Santos FC continues to play well, it's likely to drum up more interest in the token. And it wouldn't be surprising to see it get back to its former glory around the $15 mark. That would mean a gain of more than 290% of its current value. But that's about as optimistic as we can be.
If, however, the tokens start rolling out in droves quickly, it's likely to push the value back down to where it was before the Binance listing.
The Bottom Line on Santos Crypto
From an investment standpoint, Santos crypto doesn't have all that much of a draw for us. Sure, it could make some major leaps in value. But we appreciate it more as a tool for fans. It's similar to why we headed over to the Rally Network back in February to pick up one of our favorite band's new tokens.
It's novel. There's certainly a marketing angle to it. And it's a fresh way to get fans engaged with the team. It's a fun concept for sure. But not one that we're likely to see folks getting rich from. If you're a fan of Santos, by all means, pick up some of the club's tokens. But if you consider Santos a rival of your favorite team, you can always pick up some S.C. Corinthians Fan Tokens (SCCP) at Socios.com instead. Or you can just buy a jersey like a regular old boring fan.
Read Next: RLY Crypto: How This Token Is Ushering in a New Use for Crypto
---