Shares of Starbucks (Nasdaq: SBUX) have dropped more than 30%. It's trading at a more attractive valuation than a year ago. However, should I buy Starbucks stock now? Or should I wait to buy? Or skip it altogether for better opportunities?
Whether we've entered a recession or not, Starbucks will continue to lead the coffee industry. It's a blue-chip stock with strong fundamentals and a history of rewarding investors. So, let's dig into some company highlights. This insight can help with making better investment decisions.
Also, Starbucks made our list of the top coffee stocks. Feel free to check out those related investing opportunities as well.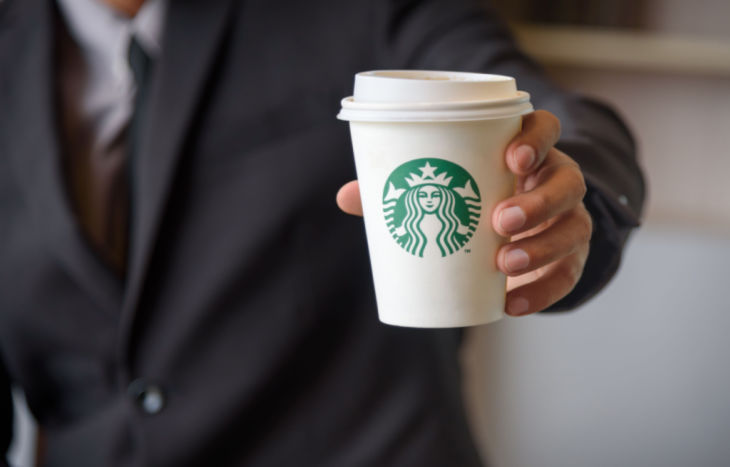 Should I Buy Starbucks Stock?
When asking if I should buy Starbucks stock – or shares of any company – it's important to understand the products and services it provides.
As a leading coffee chain, Starbucks provides consistent drink and food items across the U.S. Its stores along the west coast are very similar to those along the east coast. So when traveling, customers know what to expect. The company has also expanded overseas with stores in 80 countries.
On top of that, Starbucks has made it easy for customers to order online. It's built one of the best ordering apps across the entire fast food industry. It also provides a rewards program that keeps customers coming back.
Starbucks is partially a technology company. It's collecting and leveraging more data to improve its product offerings, as well as customer experience. This is helping the company to improve on many fronts. Nonetheless, Starbucks isn't immune from a market downturn…
Why Is Starbucks Stock Down?
Investors have sold off shares of Starbucks along with the rest of the market. Starbucks stock is down more than 30% from its highs.
One major concern is that as consumers are stretched thin, they will go out to eat less. Even more so, not spend as much on expensive Starbucks coffee.
In early 2020, Starbucks saw a drop in revenue but since, it's pushed sales to new highs. And over the past few quarters, revenue hasn't moved much. We haven't seen a big drop in sales yet. Although, based on many investors' expectations, there's a good chance we see lower sales ahead.
With interest rates climbing and other pressures, it's a good guess that we'll see things get worse before they get better. So, there's a good chance over the next few months we'll be able to buy Starbucks stock at lower prices.
However, no one can know for sure which way stocks will move in the short-term. If you're a long-term investor, there are some compelling reasons to buy shares of Starbucks today…
Reasons to Buy Starbucks Stock
Howard Schultz bought close to $15 million worth of shares earlier this year. He's been one of the longest serving CEOs for the company and has a great track record. Insider buying isn't always a good indicator, but based on Howard Schultz past buying trends, it's a good sign to see.
The company is also transitioning in a new CEO, Laxman Narasimhan. Howard Schultz is working closely with Narasimhan and he brings close to 30 years of experience with leading global consumer-facing brands.
Another big reason to like Starbucks stock is its dividend. The company has been paying a dividend for more than 10 years. It's also been increasing it at a higher rate than other dividend-paying stocks. On top of that, the recent dividend payout ratio comes in below 60% and this provides a good margin of safety…
Even with a market downturn, the company seems dedicated to continue paying dividends. We might not see big dividend boosts in the next year or two, but long-term, the dividend growth should continue.
Final Thoughts
Should I buy Starbucks stock now? It's a sound company and should do well for many years. With a long-term investment horizon, it's a solid opportunity today, but I believe there are better buying opportunities. Nonetheless, if it keeps dropping, I'll likely add some SBUX stock to my portfolio.
As mentioned at the top of this article, Starbucks stock made our list of the best coffee stocks. But on top of that, it's even one of the top fast food stocks. Feel free to check out those other companies.
If you're looking for even more investing insight, sign up for the best investment newsletters. They're free and packed with tips and tricks from investing experts. Here at Investment U, we strive to deliver the besting investment research and ideas…
---