Silver, like gold, has been a store of value for thousands of years. It's useful in industrial applications. And it can also be a hedge against economic turmoil. Silver penny stocks can be useful tool to generate gains as silver prices climb.
Silver is used to create mirrors, it's put into a wide range of electronics and it's used to make jewelry.
When it comes to prices and stock charts, it can be more temperamental than gold. That is, more volatile. On top of that, penny stocks are also volatile. And the cheaper they are, the more volatile they tend to be.
So be warned: Silver penny stocks are risky. They can take your money and multiply it but they can also leave you with nothing.
It's important to mentally prepare yourself for worst case scenarios. And to avoid huge portfolio losses, it's good to diversify. Don't put all of your eggs in one basket.
Below, I've outlined four different silver penny stocks. They're all well under $1, so they have plenty of room to flourish.
Best Silver Penny Stocks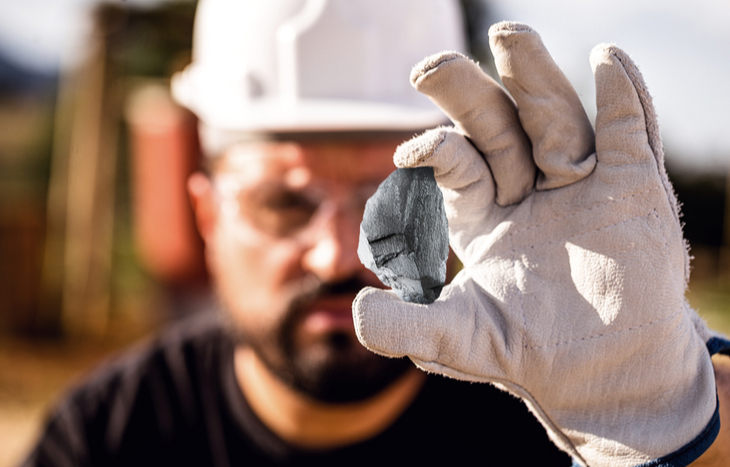 Silver Bear Resources Plc (OTC: SBVRF)
Klondike Silver Corp (CVE: KS)
Silver Predator Corp (OTC: SVROF)
Silver Buckle Mines, Inc. (OTC: SBUM)
It's important to note that the trading volume is low for many of these companies. Depending on when you trade, it might be hard to fill the orders. Nonetheless, these might be some great opportunities to invest.
Silver Penny Stocks to Buy
Silver Bear Resources Plc
Silver Bear Resources owns and operates an asset in Russia. It is the company's largest project, and what the company focuses on most. The asset is the Mangazeisky Silver Project. And it contains one of the highest-grade silver deposits in the world.
Silver Bear is young. It announced its first silver production in 2018 through one of the mines in this project. And in 2019, it secured full commercial production. In 2020, Silver Bear mined about 115,000 tons of ore.
It also has great leadership. The CEO and other management have experience and success in the technical aspects of silver mining, as well as in the corporate and financial world. The Board of Directors reflects the same insight.
They also put an emphasis on working with local communities and supporting them. They strive to keep workers safe, keep the environment clean and increase transparency, which deters corruption within the company.
The stock has come down significantly since its high in 2011. It has been in a bear run a long time, and has been flat. This silver penny stock may soon begin coming up again.
Klondike Silver Corp
Klondike is based in Canada, and still is in the exploration stage. It's focused on a single mining project that has produced hundreds of millions of kilograms of silver, zinc and lead. Some of these mines are historical.
Of the 15 past producing mines within the Klondike Silver Claims, Silvana is at the top. And Silvana is the mine Klondike is targeting.
Klondike's management and directors check out. They have expertise and success in management, accounting and other relevant areas like precious metals investing. In March of 2021, Klondike brought in a new director. And in June of 2021, the past director successfully resigned.
For this silver mining company, the market cap is small. It comes in close to $19 million CAD. So, it has lots of room to grow. Plus, it would be smart to keep this next point in mind…
Some of the best and largest natural resource companies are based in Canada, or list on the Canadian exchange. Buying into Klondike as one of your silver penny stocks could more than likely bring some nice returns down the road.
With predictions for silver demand going up to over one billion ounces this year, this silver penny stock is likely to grow.
Silver Predator Corp
Silver Predator Corp is a small mining company that owns many different assets. It's based out of Canada, and owns assets in the Silver Valley District of Northern Idaho. This area is known worldwide in the industry for its high quality.
Silver Predator is a silver penny stock but it's exploring for copper as well. It also owns mineral assets in Nevada.
Its management is a group of professionals having experience in their fields. The CEO has over 25 years of experience working in exploration positions as well as leadership roles.
Silver Predator's directors are also successful. Dr. Terry Rickard has 44 years of experience in the financial industry. And James Rickards is a New York Times bestselling author of many financial books.
In March of 2021, Silver Predator appointed Brian Lupien to the Board of Directors. It's also recently acquired a loan to begin exploration of its Copper King project.
Silver Buckle Mines, Inc.
Silver Buckle is a very small silver penny stock. Although it has had some higher days, it has never broken away from being a penny stock.
There's barely any information available for this micro silver penny stock. So, if you want to invest, there's plenty of risk and it might be good to keep the position small.
Otherwise, you can always keep it on your radar and watch it. If it begins to rise, you could put a little money in. But if it goes lower, you'll be glad you didn't invest.
This is one of those stocks where due diligence is important. If you have some insight about Silver Buckle that few other people know about, that could be useful. You'll want to plenty of due diligence on this pick.
Make sure its financial future looks promising. Check out the management team, and make sure they're capable of growing the company.
A change in leadership is sometimes a great move. Especially if you have a company whose stock has been going downhill, like this one.
Once you've dug up your little gem of info, that might be a good reason to buy. Especially if other investors and large news outlets haven't caught on yet.
Finding a "silver info nugget" and doing your other research can lead to some great stock returns.
Investing in Silver Penny Stocks and Beyond
Silver penny stocks can be a great vehicle for growth. Although, they're volatile. So, it's good to do your research and diversify. But that also means they have high potential to make you a large amount of money. To see some larger silver stocks, here's a bigger list of silver mining companies.
If you're looking for even better investing opportunities, sign up for Profit Trends below. It's a free e-letter that's packed with tips and tricks. You'll hear from investing experts on some of the most profitable investments today.
---
Vanessa Adelman graduated with an Interdisciplinary degree. She majored in Entrepreneurship, Painting, Music and Film. Shortly after, she received a copywriting mentorship with Mark Morgan Ford. Then, she earned her AWAI Verification. Now, Vanessa freelances in the financial direct response industry. She's been investing since 2016. In her free time, she enjoys books about money and wealth. She loves being with her boyfriend, hunting, fishing and going on outdoor adventures.