Updated: Spotify stock jumped nearly 3.5% in pre-market trading to $2.32. There are several reasons for the jump:
Rosenblatt Securities increased Spotify's price target from $190 to $275 per share.
Spotify increased its fiscal 2021 revenue forecast from $10.17 billion to $10.46 billion.
These changes occur in the wake of Spotify's new deals with Kim Kardashian West and Warner Bros./DC Entertainment. More information below.
---
Spotify Technology SA (NYSE: SPOT) jumped more than 7% on Thursday. The music technology stock climbed from an open price of $209.79 to a closing price of $225.28.
Before dropping down to its closing price, shares of the stock were up 12% during intraday trading. This was a new intraday high for Spotify stock.
But what made the stock jump, and is it a worthy longer-term investment? Let's take a closer look at Spotify stock and see if we can answer those questions.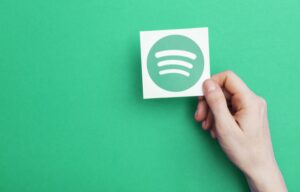 Why Spotify Stock Surged Yesterday
In short, the music and podcasting technology company jumped yesterday because it inked a new deal with iconic reality TV star and influencer Kim Kardashian West.
The Kardashian podcast story was originally broken by The Wall Street Journal. The Journal reported that Kardashian inked a deal with Spotify to create a criminal justice podcast.
Kardashian has been an important figure in the fight for criminal justice and prison reform. In general, this issue has had a major presence in the news as Black Lives Matter protests took root all across the country in recent weeks.
Also, the social unrest of the moment, stemming from law enforcement and criminal justice issues, has helped propel black-operated stocks like Carver Bancorp in recent days.
Making a Play in Podcasting
Spotify Technology is making a big play in podcasting, which could help its stock continue to rise. The company has also announced a podcasting partnership with Warner Bros. and DC (not to be confused with Warner Music Group).
Spotify and Warner Bros.'s deal calls for the creation of scripted, narrative podcasts featuring the heroes of the DC Comics universe, like Superman and Batman.
Additionally, last month Spotify Technology inked a deal with Joe Rogan. Rogan is one of the most popular podcasters in the business today.
Spotify believes that betting big on podcasting can help to propel its stock in a fierce audio industry. But competitors like Apple (Nasdaq: AAPL) and Amazon.com (Nasdaq: AMZN) are also continuing to make plays in the podcasting industry.
Competition from these other big players could give Spotify stock a run for its money in the long term.
More About Spotify Stock
Halfway through a turbulent 2020, Spotify stock has had an excellent year so far. Year to date, the stock has climbed from $151.62 to $225.28 for a gain of 49%.
In the same span, the S&P 500 has been down by more than 3%. In general, the tech stock, with its formidable library of music and podcasts, has been a winner on the market this year.
Of course, Spotify stock still has a significant problem: profitability. While the company's net income has been trending toward positive over the past few years, it is still in the red.
But in the first quarter of 2020, the company essentially broke even, posting a net income of $1 million. While that yielded an EPS of only $0.01, it could be a signal of good things to come.
Concluding Thoughts on Spotify Stock
As people continue to stay safer at home during the coronavirus pandemic, more people are choosing streaming entertainment like Netflix (Nasdaq: NFLX) and Hulu. 
In general, that should help music streaming and podcasting audio services as well. Which means companies like Amazon, Apple and Spotify could see excellent results.
Generally, in the entertainment industry, content is king. And properties like Kim Kardashian and DC universe superheroes have the potential to score Spotify some wildly popular content.
That makes Spotify stock a good one to watch in the coming days of 2020. To get the latest news on Spotify stock and other investment opportunities, be sure to sign up for the free Investment U e-letter in the subscription box below.
---
Brian M. Reiser has a Bachelor of Science degree in Management with a concentration in finance from the School of Management at Binghamton University.
He also holds a B.A. in philosophy from Columbia University and an M.A. in philosophy from the University of South Florida.
His primary interests at Investment U include personal finance, debt, tech stocks and more.