Crypto
Stacks Crypto: An STX Price Prediction
If you've been to Investment U before, you've probably read our take on the crypto markets being the definition of a news-driven market. Well, the latest push in the markets comes from an announcement from the Stacks crypto team.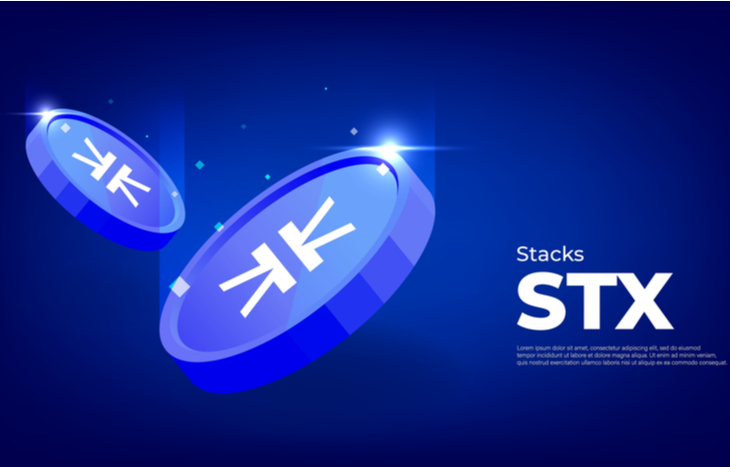 For anyone that's been following crypto for the past few years, a sudden spike in trading volume should be nothing new. The same goes for a quick dip in volume. And naturally, this can have a big impact on valuations. For the most part, valuations follow the ebb and flow of interest around crypto. And news plays an outsized role in that ebb and flow.
For instance, when China banned crypto (again), it drove down prices. Many investors followed the news and selling volume out-paced buying. On the other hand, when news that a rash of institutional investors were getting into cryptocurrencies, the values spiked.
This time though, the storyline is a bit more singular. Okcoin and the Stacks crypto token teams announced a year-long pledge to direct money towards furthering the adoption of Bitcoin. And suffice to say, investors liked what they heard. At least for the short-term.
Following the Volume of Stacks Crypto
Bitcoin Odyssey is the name of the project geared towards accelerating Bitcoin adoption. And within 24 hours of the announcement, trading volume of Stacks (STX) was up a whopping 1,082%. And the lion's share of those trades were "buys."
Just to emphasize how big a sea change this was for Stacks crypto, the number of views on the popular exchange Coinbase were up more than 2,500%. If nothing else, news of the Okcoin and Stacks partnership generated an awful lot of buzz.
All that buzz pushed the value of Stacks crypto up by nearly 80% in just 90 minutes. In other words, it was a good day to be holding STX. But the party was short-lived. The opportunists who acted immediately on the Bitcoin Odyssey announcement didn't stick around long. Or at least it appears that way.
Within the following couple of hours, crypto day traders exited their positions in Stacks en masse. The quick sell off led to a 30% price fall before it stabilized around $1.38 a token. All those ups and downs may have generated even more interest than the actual Bitcoin Odyssey announcement… At least for volume hawks like us.
But that's not to say the opportunities provided by Stacks crypto are lost. There are still a lot of bulls pouring funds into this token. And there's good reason for it.
More Than a Fundraiser
The real tech behind Stacks crypto is its blockchain technology. It was designed to bring smart contracts and decentralized apps (DApps) to the Bitcoin blockchain. And they are designed to make this happen without any degradation to security or stability.
Furthermore, the DApps built on Bitcoin are open source and modular. That makes it easy for developers to build on top of each other's DApps and produce new features at each incremental stage.
While DApps haven't quite made their way into every corner of culture like the apps on phones have, there are still millions that use them every day. So Stacks providing a tool like this for further expansion is not something to be taken lightly.
On top of these smart contract and DApp innovations, what makes Stacks unique is its ability to further the functionality of a blockchain… All without the need to fork or change the original blockchain.
On top of these factors, the team behind Stacks crypto introduced a new programming language called Clarity. This programming language is focused on smart contracts. And it's unambiguous composition made it the go-to programming language of the Algorand blockchain.
The Bottom Line on Stacks Crypto
We wish we got sooner notice of the Bitcoin Odyssey announcement. Because we'd have probably sunk some money into Stacks crypto while it was still trading near $1.
However, we might be able to get that chance again. For the time being, the trading volume is still heavily weighted on the buy side. But this isn't your traditional buy-and-hold investment. The average hold time of Stacks crypto is less than three weeks. So when those that got in amidst the buying frenzy don't start to see big price swings in their favor, they'll probably dump it.
By the looks of it, the price will probably retreat back to around $1 in the coming weeks. But the good news is all of this buying action put Stacks crypto on the radar of a lot more investors. It's on our watch lists now. And when it drops back down to its pre-announcement value, we expect a similar story to what happened this week… Just dialed back a bit.
That being said, long-term investors need not shy away right now. Keep in mind, this project has seen big investments from the likes of Y Combinator, Digital Currency Group and Winklevoss Capital.  So this project's going to be around for a while. But if we had to guess, we'd imagine the price of Stacks crypto is going to go down in the short-term before its value starts any additional upward trajectory.
---