If you've been following financial news this year, you know that the stock market has encountered turbulence. Markets peaked in January and, despite a rally at the end of March, have trended down at a steady pace all year long. Entering the Second Quarter, it's been nothing short of a stock market sell-off in 2022. The question is, why?
Financial pundits and analysts have cited several reasons for the poor performance of markets in 2022. Some of the biggest catalysts include rising interest rates, inflationary concerns and a market that's simply overvalued in many aspects. Geopolitical struggles, supply chains, and the Great Resignation even have their roles to play.
Let's probe some of the biggest reasons behind the stock market sell-off in 2022, to better-understand why many portfolios are struggling mightily this year.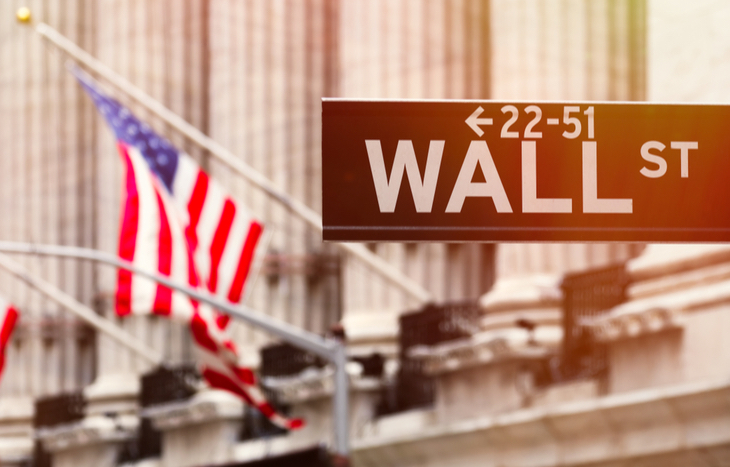 Rising Interest Rates Affect Corporate Outlooks
The big news in financial markets in early May has been the Federal Reserve's increasingly aggressive policy surrounding interest rates. As the government seeks to combat historic levels of inflation, it's pushing the biggest rate hike in more than two decades: half a percent. The resulting response has sent stock markets plunging.
Markets dropped following the news, with the S&P 500 sliding ~7% and the Dow Jones Industrial Average tumbling ~5.5% over the course of the week. As investors worry about the rising cost of capital, corporations have rushed to shore up balance sheets in an attempt to maintain investor sentiment. Nevertheless, the effects of a rate hike will trickle down.
The federal funds rate will reach 0.75%-1% by the end of the year. This will send prime rates to 2.75%-3% for institutional borrowers. While daunting in and of itself, Federal Reserve Chair Jerome Powell has also hinted at additional rate hikes in the near future. Forward-looking investors are taking this language as their cue to exit positions before they fall further.
Inflation is Pushing Economic Strife
Pervasive inflation is the reason behind rising interest rates. It's also one of the contributing factors to broad economic strife that's driving a stock market sell-off in 2022. While defensive energy stocks and insurance companies have soared, inflation has left many industries battered, including big tech.
Stalwarts like Apple (NASDAQ: AAPL) and Microsoft (NASDAQ: MSFT) are down more than 15% apiece, and once-beloved growth stocks like Netflix (NASDAQ: NFLX) and Meta Platforms (NASDAQ: FB) have seen their market caps decimated on slowing growth. Consumer cyclical has also suffered massive setbacks due to inflationary concerns, including retail giant Amazon (NASDAQ: AMZN), which is down more than 30% year-to-date.
Between supply chain constraints, COVID-19 variants and material scarcity, companies have struggled to maintain operational efficiency in 2022, and the results are leaking through into the markets.
The Market is Overvalued, According to Many
One of the prevailing theories behind the stock market sell-off in 2022 is simply a correction. Relative valuation of companies has reached unsustainable levels. And investors have turned bearish on the market's ability to fulfill such lofty valuations.
Based on broad industry benchmarks like the CAPE ratio, the market reached critical mass in 2021. While the historical P/E for the S&P 500 is 16.94, markets reached upwards of 35 last year. Many companies traded at egregious values, notably companies like Shopify (NYSE: SHOP) at 273 times earnings and Block (NYSE: SQ) at 277 times earnings. Even for growth stocks, these values were indefensible.
If investors needed any additional proof that the market was overvalued, the "Buffett Indicator" is signaling a lack of value. The indicator, which divides the total stock market by the United States GDP, measures an alarming ~170%. Anything over 120-130% is widely viewed as overvalued.
Other Factors Driving a Stock Market Sell-Off in 2022
2022 has turned into something of a perfect storm for the stock market. In addition to the factors mentioned above, the Great Resignation and geopolitical tensions have also contributed to its volatility.
In 2021, nearly 48 million workers quit their jobs at a rate of almost four million per month. And in March 2022, that figure rose as an estimated four-and-a-half million workers gave notice. The inability to staff not only skilled positions, but also entry level staff, put companies in a bind. Many companies that missed earnings expectations or turned in weaker-than-expected figures cited labor shortages among the challenges having the biggest impact on the bottom line.
Abroad, Russia's attempted invasion of Ukraine has disrupted supply chains and global trade. While energy stocks have stepped into a booming market of demand, other industries have suffered. Companies like LVMH Moët Hennessy Louis Vuitton (OTC: LVMUY) have lost access to a major market, while giant brands like McDonalds (NYSE: MCD) and Starbucks (NASDAQ: SBUX) have halted operations.
As these factors continue to drive other catalysts like inflation, the stock market sell off in 2022 will likely continue.
How Can Investors Cope With the Sell-Off?
The best thing investors can do right now is to act with purpose and precision. Remember, selling in a down market only locks in your losses. If you're going to sell, exit positions for legitimate reasons: because they no longer fit your thesis, to take profits, to offset capital gains, etc. It's also important to rebalance into safe haven assets and to reevaluate some of your riskier or overweight positions.
Look at the stock market sell-off in 2022 as a learning experience. Subscribe to an investment newsletter to learn more about what's happening in real-time, and to get insight from experts about how to manage the turbulence. Keep a level head and remember a core investing tenant: "An investment in knowledge pays the best interest."
---