Are you looking for the best stocks that pay dividends monthly? If so, you have come to the right place. In fact, many investors want consistent returns on a more regular basis. Let's take a closer look at the top five companies you may want to consider.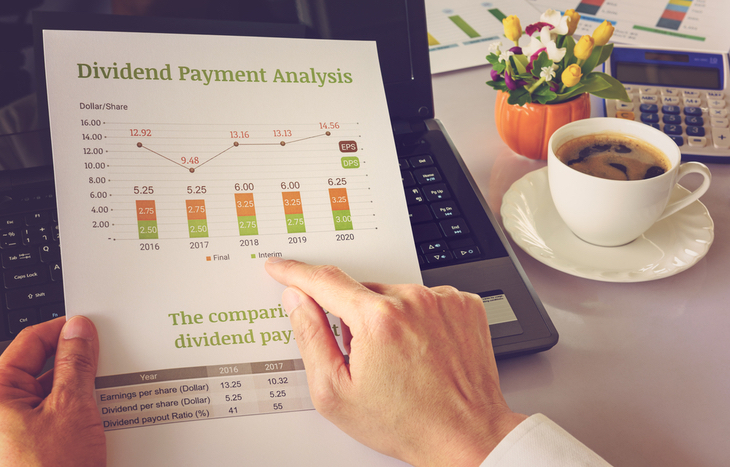 Finding the Best Stocks That Pay Dividends Monthly
Dividend stocks are extremely popular. However, not all of them are healthy choices for your portfolio. It's always important to consider a company's performance, earnings reports and recent news cycles before making an investment.
In general, there are many household names that payout dividends. This includes AT&T (NYSE: T), Altria Group (NYSE: MO), PepsiCo (Nasdaq: PEP), Target Corp. (NYSE: TGT) and Exxon Mobil (NYSE: XOM).
Yet, these giants traditionally pay out dividends on a quarterly basis. This means you receive a payment four times a year. And most dividend stocks follow this same process.
There are exceptions. That's why it's important to discover the best stocks that pay dividends monthly. If you are looking for a more consistent payout on a more regular basis, consider these five companies going forward.
5. AGNC Investment Corp.
AGNC Investment Corp. (Nasdaq: AGNC) is a real estate investment trust (REIT) based in Maryland. The company invests in mortgage-backed securities. Specifically, it focuses on home loans that are backed by the U.S. government through entities such as Fannie Mae.
Since 2018, its monthly dividend payout is down from $0.18 per share to $0.12. But it's current yield is 8.9%. While the housing market always comes with some form of uncertainty, this is one of the top stocks that pay dividends monthly.
4. Horizon Technology Finance Corp.
Horizon Technology Finance Corp. (Nasdaq: HRZN) provides financing for tech startups. And tech startups are taking off left and right. As a result, Horizon stock has hit an all-time high of $17.56 in recent weeks.
Its monthly dividend is as consistent as anyone on this list. Horizon's paid $0.10 per share on a monthly basis since 2016 with a current yield of 8%.
3. Prospect Capital
Prospect Capital (Nasdaq: PSEC) is a business development company (BDC) that makes debt and equity investments in a wide range of sectors, including health care, consumer goods and more.
It has over 5.7 billion in assets and a track record of consistent payouts to investors. The current yield is 9.7% at $0.06 per share. This is, without a doubt, one of the best stocks that pay dividends monthly.
2. Pembina Pipeline
Pembina Pipeline (NYSE: PBA) is an energy infrastructure company that works primarily in Western Canada and the U.S. It focuses on the transportation and storage of crude oil, natural gas and natural gas liquids.
Like most companies, the COVID-19 pandemic led to a massive downturn for Pembina stock. But its quickly regained momentum and its dividend hasn't been affected. The current monthly payout is $0.21 per share at a 6.82% yield.
1. Realty Income
Realty Income (NYSE: O) is known as one of the top stocks that pay dividends monthly. In fact, its tagline is "The Monthly Dividend Company."
It's paid 609 consecutive monthly dividends with a 15.2% average return and 4.4% compound annual growth. Moreover, Realty Income recently announced the acquisition of VEREIT, Inc. (NYSE: VER) in an all-stock transaction and merger. This move will help scale the company even further and drive growth into the future.
Investing in Dividend Stocks
Dividend stocks can be a great addition to your portfolio. To learn more about dividends and building wealth, sign up for the Wealthy Retirement e-letter below. The experts at Wealthy Retirement can help you build a portfolio that can prepare you for retirement.
Dividends are a great way to protect yourself in retirement. And the best stocks that pay dividends monthly may be the perfect fit for you.
---