Are you feeling lucky my friends? Penny stocks have long held a reputation for being volatile investments – but ones that nonetheless pique our interest. Taking on an additional level of risk, today we'll be looking at the top stocks under a penny. However, to avoid many of the issues that plague penny stocks, we'll have guardrails in place. Guardrails include sufficient volume, existing company news, relatively high market cap, etc. Many of these stocks have market caps below $10 million, some even below $1 million. To avoid potential pump-and-dump schemes, we'll only be looking at stocks with market caps above $10 million.
Understandably, valuations that small may concern you as an investor. If stocks under a penny are not for you, perhaps traditional penny stocks are. With that said, let's get started with our list.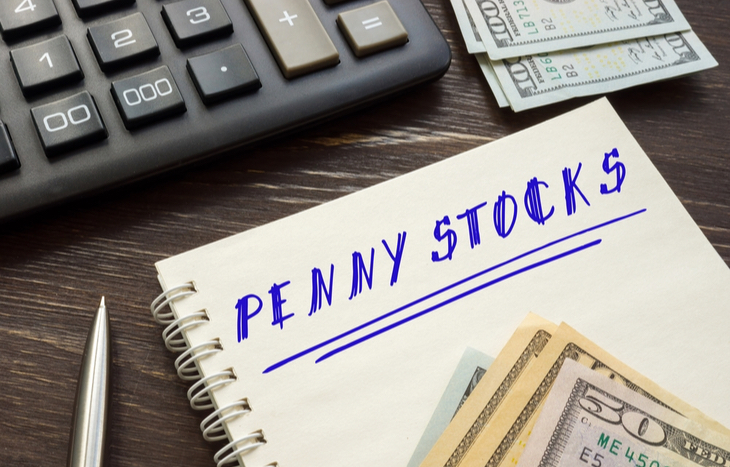 Decentral Life, Inc.
The first entry on our list of the top stocks under a penny is Decentral Life, Inc. (OTC Pink: WDLF). WDLF is a DeFi nano cap stock with a market cap of around $15 million. It currently trades for $0.0019, well below its 52-week high of $0.016. The company also averages roughly 35.6 million shares in volume on a daily basis. According to their audited 10k, the company had a net loss of over $2.1 million in 2021. This represented a massive jump from 2020, when the net loss was only $202,721. However, in that same period, assets marginally increased while liabilities marginally decreased.
The company currently has over 12,500 watchers on Stocktwits – and has seen a 37% increase in message volume. The increase in message volume is probably due to a recent press release, announcing a new digital wallet and payment platform.
Brazil Minerals, Inc.
Brazil Minerals, Inc. (OTC Pink: BMIX) is a mining company based out of Brazil. With lithium stocks as hot as they are, this stock has interesting potential. The stock currently trades at $0.0062 and has a market cap of around $23.75 million. With a 52-week range of $0.0039 and $0.02, there is definitely upside in place. The audited 2021 10-k reported sizable increases in assets, from under $952,000 to over $1.56 million. In the same time period liabilities dropped from almost $2.5 million to $1.1 million. However, net losses saw an almost 3x increase year over year. Net losses grew from $1.55 million in 2020 to net losses of over $4 million in 2021.
What makes the stock interesting now is recent increases in volume and interest. Whereas average volume is 7.8 million shares, current volume is over 30 million shares. In addition, message volume has increased over 69% on Stocktwits, with over 9,300 watchers. If volume continues spiking, and retail interest continues increasing, the stock could experience some volatility.
Healthier Choices Management Corp.
The largest company of the group, Health Choices Management Corp. (OTC Pink: HCMC) is an American lifestyle company. With a market cap above $67 million, it is also the only micro cap stock on the list. The stock currently trades around $0.0002, and has an average daily volume around 408 million. The company saw decreased sales and increased net losses between 2020 and 2021 – attributed to the Covid-19 pandemic. However, HCMC's net sales were almost as high as the market cap of previous entries – at $13.3 million. It is also worth mentioning that HCMCs financial statements are unaudited, unlike the previous two entries. For that reason, despite its (purported) size, an additional level of caution may be warranted.
HCMC has also made some noteworthy news, accusing Phillip Morris of patent infringement. The motion was dismissed, and HCMC recently took steps to appeal the decision. On Stocktwits, the stock has over 84,000 watchers – and message frequency has increased over 16%.
Discover the Best Stocks Under a Penny
When investing in stocks under a penny, finding proof of legitimate business operations is crucial. Unfortunately, many similarly sized companies are prime targets for pump-and-dump schemes. Ensuring that you are not relying on press releases, or promoted newsletters, should help you better avoid such scams. However, such companies may not fit your investing strategy or risk tolerance. If massive potential growth is your aim, you have other options. Whatever you choose to do, ensure you are making the decision that is best for you.
---