Finally, COVID-19 restrictions are being lifted nationally, though not without some concerns. Many Americans are looking forward to this summer, and enjoying it in ways they have been unable to since 2019. Because of that, there are some summer stocks that may reap the rewards of the pent-up interest and demand. Today we'll be looking at five companies that are best positioned for the summer months, COVID-19 permitting.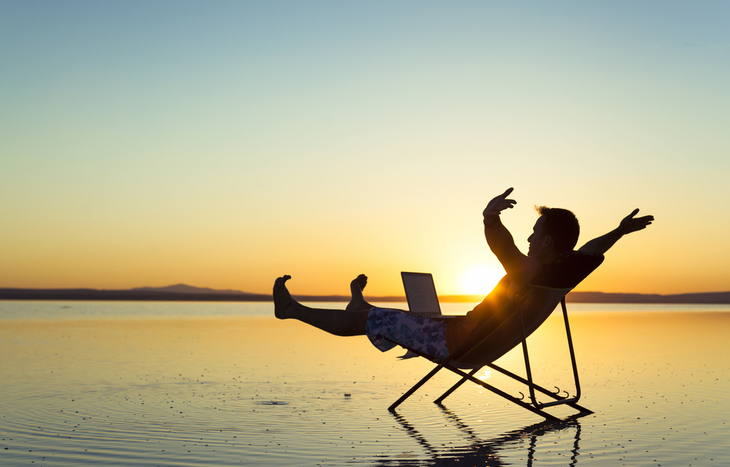 The Best Summer Stocks to Buy
No. 5 Hertz Global Holdings (Nasdaq: HTZ)
Hertz has had a last year to remember. Hertz had filed for Chapter 11 Bankruptcy in May of 2020, and emerged from it in June of 2021. The 52-week low for the stock was $1.61, broached early last year. As of today, the stock trades at just under $24, a monumental increase in 12 months.
While expecting another 14.9x annual increase would be unreasonable, Hertz still has some upside to it. With the continued shortage of available cars, rental cars could be a traveler's best friend. On a fundamental level, Hertz has beat on earnings expectations in each of the last three earnings reports. With a healthy EBITDA, above $625 million, it is also a profitable company. Given the company's reemergence, it warrants its position as the first mention on our list of top summer stocks.
No. 4 Delta Air Lines (NYSE: DAL)
As with most airlines, Delta was hit hard due to the COVID-19 pandemic. Last year's 52-week low stands at $29.75. However, that pales in comparison to where it stood in May of 2020, at under $20. Today, sitting at just under $44, Delta has had a solid recovery.
What makes DAL so appealing is the fact that it managed to repeatedly beat earnings expectations in the last year. A fact made even more astounding given the cancellations which took place during the holiday season due to Omicron. Delta's relationship with American Express, and highly rated customer satisfaction, further differentiates them from other airlines.
No. 3 The Walt Disney Company (NYSE: DIS)
Even the mighty Walt Disney Company was unable to avoid the impacts of COVID-19. In May of 2020 the stock price stood below $80, but by March of 2021 it was over $200. Today, DIS is still in a downward trend, trading just over $124. The increase during COVID-19 can be attributed to Disney's streaming services, Hulu, Disney+ and ESPN+. All this, and the blockbuster movie franchises, hello Marvel, that it owns.
Disney has reported a beat on three of its last four earnings reports, showing reasonable strength. Even with the recent downswing, updated price targets still range from $160 to $229, a solid potential upside. Combining the pent-up demand for travel with its other assets, it's easy to understand the optimism. For these reasons, even with the recent downtrend, Disney should still be one of the top summer stocks.
No. 2 Ryman Hospitality Properties (RHP)
Ryman Hospitality Properties is a real estate investment trust (REIT) based out of Nashville, TN. Beyond owning the Grand Ole Opry, RHP also owns a variety of restaurants and hotels across the Southeast. The share price was just above $13 in May of 2020, but has been straight up ever since. Currently trading at just under $99, the stock still should have some room to grow. Updated price targets from this month have a range between $104 and $114.
Given the narrow difference between the current stock price and range, it may need to regress a bit before entry. However, with the stock having experienced a wide trading range during its upswing, that may be likely. Most recently, the stock fell from $98 on March 29 to $85.50 on April 11. Given that it is already back to $99, I wouldn't bet against continued volatility.
Top Summer Stocks No. 1 The Home Depot (NYSE: HD)
Like Disney, the Home Depot has actually fallen from pandemic highs. While it too suffered in the initial onset of COVID-19, it also quickly recovered. Home Depot was classified as an essential business, which is what allowed it to thrive. The company has reported a beat on each of the last four quarterly earnings reports. In addition, revenue and net income are at all time highs. However, supply chain issues, and stock overextension, have brought the stock price down in recent months.
HD is down over 24% year to date, falling from over $416 on January 3 to just over $315 today. With most home buyers shopping in the summer months, summer is a popular time for home improvements. Most updated price targets for this year still have an upside above $400. So, there's reason to believe HD can rebound to highs it saw a few months ago.
Conclusions on Summer Stocks
So ends our list of the top summer stocks to watch. Most of these names got battered during the early stages of the COVID-19 pandemic. Some recovered quicker than others, and some have even fallen from pandemic highs. However, given the solid profitability, and existing societal attitudes, they all seem due for an upward move. With that said, there is still some risk. With rising prices and continued economic concerns, people's travel plans may be thwarted again. If that is the case, investors may need to be ready to look elsewhere for opportunities.
---