A Betway IPO is on the way! Or so investors think. Turns out it's not Betway going public but its parent company. Super Group announced it plans to go public via SPAC IPO, and it could be a good back door to investing in Betway itself. Here's what we know…
Super Group IPO: The Business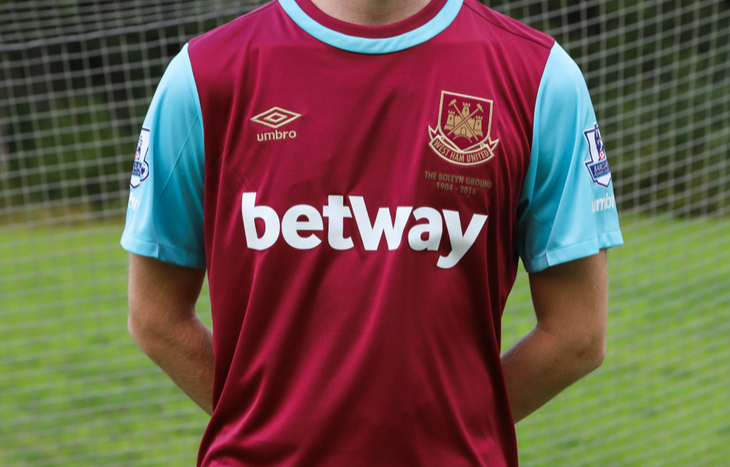 Although the announcement is for a Super Group IPO, Betway is the name people know. Betway is a global online-betting company. Its main focus is sports betting, which has been legalized in more U.S. states over the last year. As a result, Betway is expanding out of Europe and into the U.S. The company announced it will acquire Digital Gaming Corporation, which will give Betway operations in 10 states.
Super Group is also the holding company of Spin, an online casino offering. Super Group is licensed in 23 jurisdictions. It has key markets in Europe, the Americas and Africa. The company attributes its success in sports betting and online gaming to its leading and innovative technology for the best user experience.
Since Betway is Super Group's main offering, let's look at some information provided in the IPO announcement.
Super Group Highlights: Betway
According to the IPO announcement, Betway has more than 60 brand partnerships with teams, leagues and sports personalities. Examples include NBA teams like the Chicago Bulls and Los Angeles Clippers as well as English Premier League football team West Ham United.
Super Group cites H2 Capital's forecast growth for the global online betting and gaming market. It's expected to be worth more than $100 billion by 2025. The company's planned acquisition of Digital Gaming will help secure Super Group's position in the U.S. The acquired company will have exclusive rights to use the Betway platform.
Additionally, Super Group took in more than $42 billion in wagers in the 12 months ending March 2021. It currently has more than 2.5 million monthly unique active customers according to the announcement. Super Group also states it had $1.1 billion in net gaming revenue (NGR) and $250 million EBITDA in 2020. The company forecasts NGR of more than $1.5 billion and $1.7 billion for 2021 and 2022, respectively.
It's not a surprise investors want a Betway IPO. But although there won't be Betway stock, there is a route investors could take…
Betway IPO: Backdoor Stock?
As mentioned, investors aren't getting a Betway IPO. But that doesn't mean the option to invest in Betway is nonexistent. That's because of backdoor investing. This is when you indirectly invest in a company.
FanDuel is one example of backdoor investing. FanDuel is a daily fantasy sports company. And back in 2016, it tried to merge with DraftKings. However, that never happened, and FanDuel is still owned by Flutter (OTC: PDYPY). As a result, investors can backdoor invest in FanDuel by investing in Flutter.
The same thing is possible with Betway. Instead of hoping for a Betway IPO, investors can take advantage of the Super Group IPO. By investing in Super Group, you indirectly invest in everything it owns and is a part of. This includes Betway.
But instead of a traditional IPO, Super Group entered an agreement with Sports Entertainment Acquisition Corp. (NYSE: SEAH).
Super Group SPAC IPO
SEAH is a special purpose acquisition company (SPAC). SPACs are companies with no business operations. Investors also refer to them as blank-check companies. They go public in order to raise capital, and that capital is used to acquire a private company. At closing, the private company becomes publicly traded. In this case, that company is Super Group.
CEO Neal Menashe stated…
We have established our group as a truly global, scaled and profitable digital gaming business, delivering on our vision to bring first-class entertainment to the worldwide betting and gaming community. Becoming a public company will give us the tools to continue to grow our leading product and technology offering and deliver a strengthened brand-driven marketing strategy. This listing will position us strongly to capitalize on the significant global growth opportunities ahead ‒ including in the U.S. market ‒ enabling us to further expand our robust, loyal and engaged customer base. In Eric and John, we have found the perfect partners with expertise across sports, entertainment and public markets to help us navigate our next phase of growth.
Eric Grubman, chairman of the board of directors of Sports Entertainment Acquisition, added…
Super Group is an online gaming and betting powerhouse with a track record of global growth and a strong balance sheet. Super Group's core DNA is rooted in digital technology, which drives its unparalleled expertise in data and analytics. Neal and Super Group's diverse and multitalented global team have a great playbook for how to successfully launch and achieve profitable growth in new markets, and we look forward to partnering closely with them on this exciting next chapter as a public company.
So for those interested in the Super Group (Betway) IPO, let's look at the details.
Super Group Stock Details
The transaction values Super Group at $4.75 billion. It will provide $450 million in cash from Sports Entertainment Acquisition's trust. At end of closing, Super Group will have $200 million in cash on its balance sheet. Additionally, Super Group says it will be debt-free.
Super Group stock will trade on the NYSE under the ticker symbol SGHC. The IPO date is expected to be in second quarter 2021.
If you're looking for the latest investment opportunities, sign up for Monument Traders Alliance's free Trade of the Day e-letter! It's full of useful tips and research from investing experts. And if IPO investing interests you, check out our IPO calendar to stay up to date on the market's latest offerings.
Although it isn't a Betway IPO or Betway stock, investors can still take advantage of this investing opportunity. The Super Group IPO could be a good way to get involved in the growing sports betting market.
---
Amber Deter has researched and written about initial public offerings (IPOs) over the last few years. After starting her college career studying accounting and business, Amber decided to focus on her love of writing. Now she's able to bring that experience to Investment U readers by providing in-depth research on IPO and investing opportunities.