As the world of sports betting grows, investors are asking whether a FanDuel IPO will hit the market. After DraftKing's success despite the coronavirus, investors look for FanDuel stock to be the next great investment opportunity.
But what if we told you there's a way to invest in FanDuel without FanDuel's going public? Here's what we know…
FanDuel IPO: The Business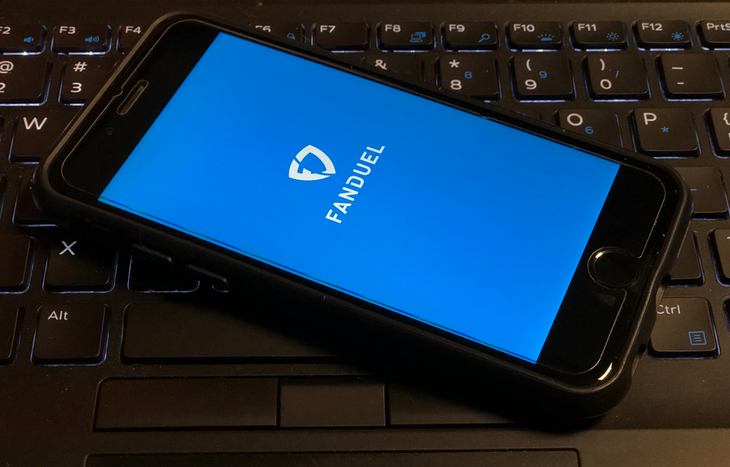 Five friends from Texas founded FanDuel in 2009. They wanted something new and exciting for fantasy sports fans. So together they created a way that differed from the traditional, year-long format. Instead, they would offer daily games and prizes for people online. This was the start of daily fantasy sports (DFS). And FanDuel took off with early success.
In 2009, the company secured $1.2 million in initial investment venture capital. Over the next six years, FanDuel raised more than $100 million. By 2015, it reached a value of more than $1 billion, officially making the company an investment unicorn.
FanDuel has apps for both Apple (Nasdaq: AAPL) and Google (Nasdaq: GOOGL). The company is reaching out to capture market share before its competitor DraftKings.
But in 2016, the two companies almost joined forces.
FanDuel and DraftKings Fail Merger
In November 2016, the two DFS giants FanDuel and DraftKings proposed a merger. The new company would have had a customer base of more than 5 million users. It also would have controlled 90% of the DFS market.
But that was a problem for the Federal Trade Commission (FTC). The merger would violate antitrust laws, making the merged company a monopoly. So, in June 2017, the FTC told the companies it would block the merger. Rather than fight it, both companies walked away from the idea.
However, the merger exposed unfair business practices in both FanDuel and DraftKings. The companies were accused of insider trading. Employees were using information not yet released to the public to place bets. As a result, each company paid $1.3 million to the Massachusetts attorney general.
Although nothing happened, it was during these talks that FanDuel claimed it had a value of $1.2 billion. And about a month later, founder Nigel Eccles stepped down as CEO. Founder and CFO Matt King stepped into the position, which he held before Eccles.
Many saw this as a sign FanDuel would sell or go public with a FanDuel IPO. But it was an acquisition that came.
FanDuel Acquired in Merger
In 2018, FanDuel was talking to Platinum Eagle Acquisition, a special purpose acquisition company. These companies go public to raise capital before acquiring another company. In this case, that would be FanDuel. By completing this, FanDuel would forgo a traditional IPO and go public via merger.
However, that never happened. Instead, Flutter Entertainment bought FanDuel. Flutter formed with the merging of Betfair and Paddy Power. Betfair is an online gambling company with the largest online betting exchange. And Paddy Power is an Irish bookmaker. After Flutter acquired FanDuel, the merged companies became the FanDuel Group with Paddy Power and Betfair having a majority stake.
But if you're looking to invest in FanDuel stock, this isn't bad news. There's an opportunity for a backdoor investment.
FanDuel Stock: Investing Through the Back Door
FanDuel isn't likely to go public directly anytime soon. But that doesn't mean you can't get in on the action. You can indirectly invest in FanDuel by investing in Flutter Entertainment.
Flutter is listed on the Frankfurt Stock Exchange under the call PPB. Shares are currently trading for just under €117.
If you're looking for the latest investment opportunities, we suggest signing up for our Trade of the Day e-letter below. It's full of useful tips and research from our experts. Whether a beginner or an experienced investor, there's something for everyone.
Or if you're interested in pre-IPO investing, check out that link to find out what it is and why it could be right for you.
Sports betting is becoming more popular as more states legalize it. With this change, the market will likely grow. And so will FanDuel's worth. While there might not be FanDuel stock or a FanDuel IPO, you can still indirectly invest in this opportunity.
---
Amber Deter has researched and written about initial public offerings (IPOs) over the last few years. After starting her college career studying accounting and business, Amber decided to focus on her love of writing. Now she's able to bring that experience to Investment U readers by providing in-depth research on IPO and investing opportunities.