Why buy tech penny stocks? The tech industry is one of the fastest growing and most lucrative markets today. Which makes it a great place to invest your hard-earned money. But there are so many tech companies available for investment. How do you know which ones are worth your time and money? One option is to look at tech penny stocks under $1.
These smaller tech penny stocks may not be household names yet. However, they do offer great potential. Especially for investors looking to get in on the ground floor.
Some of the advantages of investing in tech penny stocks under $1 include:
Access to cutting-edge technology. Specifically, some that has not yet been widely adopted by larger companies.
A chance to strike early in a rapidly growing company. And see your investment grow exponentially.
The opportunity to get in on the ground floor of a company. One with great potential before it hits the mainstream market.
If you're looking for tech penny stocks under $1 that offer great potential, keep reading to check out my watchlist.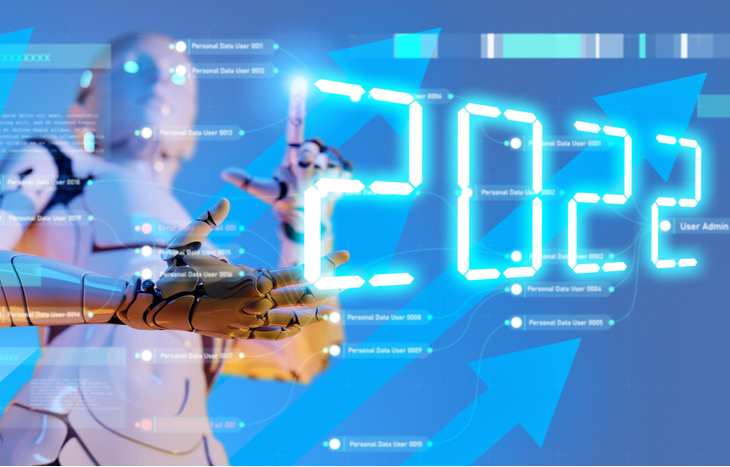 Best Tech Penny Stocks Under $1
No. 4 Exela Technologies, Inc. (Nasdaq: XELA)
Exela Technologies provides enterprise software and services to businesses worldwide. Exela has a market cap of $146 million and reported revenue of over $1 billion in 2021. The company's products and services are used by over 4,000 customers in more than fifty countries.
Some of these products include enterprise resource planning (ERP). These products also include customer relationship management (CRM) and business process management (BPM) software. And these services, along with data capture, provides a great hub for businesses to thrive. Also, this tech penny stock under $1 provides professional services such as consulting, implementation and training.
Many of its customers include Fortune 500 companies. But, the company also caters to government agencies as well as small and medium-sized businesses. Recently, they've announced a share buyback program for up to one hundred million shares. This is a sign of confidence in the company. And it shows that they believe in their ability to continue growing and innovating.
Overall, this tech penny stock has all the right ingredients for tech success. Their leadership team has decades of experience in the tech industry. And they're constantly innovating and reaching new heights. So, for tech investment opportunities, Exela should be at the top of your list.
No. 3 American Virtual Cloud Technologies, Inc. (Nasdaq: AVCT)
American Virtual Cloud Technologies, Inc. is a tech penny stock under $1 and a provider of cloud-based solutions and services. The company's offerings include Contact Center as a Service (CCaas), plus, Communications Platform as a Service (CPaaS) and a few others.
With a market cap of $54 million, it is tiny compared to the tech giants like Amazon (Nasdaq: AMZN) or Microsoft (Nasdaq: MSFT). Still, they've had a strong revenue growth projection for 2022 and into the future.
The company's IaaS solutions allow businesses to outsource their IT infrastructure needs. This includes storage, computing, networking and security. AVCT's PaaS solutions allow businesses to develop and deploy applications. All without having to manage the underlying infrastructure. Finally, the company's SaaS offerings include a variety of business productivity applications. Such as email, collaboration and customer relationship management (CRM).
As far as tech penny stocks under $1 go, AVCT could be a good option. Especially for investors looking for exposure to the cloud computing space. The company is still small and relatively unknown. But its revenue growth is impressive. This gives AVCT a solid foundation on which to grow its business. Thus, AVCT is a tech penny stock that is worth considering.
No. 2 Molecular Data Inc. (Nasdaq: MKD)
Molecular Data Inc. is a tech company that specializes in providing information management services. And they offer these to businesses in a wide range of industries. It has a solid track record of growth and strong financial performance, making it one of the top tech penny stocks under $1. And it has plenty of potential for future growth.
At its core, Molecular Data provides data management software, along with services designed to help businesses streamline their operations. This includes improving decision-making capabilities and reducing costs. The company has also developed innovative solutions for managing regulatory compliance challenges. And this happens through data discovery and analytics tools.
Despite being young, Molecular Data has already achieved big success. Since its inception in 2013, the company has consistently delivered strong financial results. And the stock has achieved steady growth. Over the years, it keeps increasing revenues.
And Molecular has a proven track record of success. So, they're well-positioned for continued growth in the tech sector. Plus, they have an impressive suite of products and services. Tech companies continue to face mounting pressure to improve their data management capabilities. So, businesses are likely to turn to tech penny stocks under $1 like Molecular Data. Especially for innovative solutions that can help them stay competitive and drive success.
Looking for reliable tech penny stocks under $1? Molecular Data Inc. is one of the top performers in this space.
No. 1 Jaguar Health, Inc. (Nasdaq: JAGX)
Jaguar Health, Inc. is a pharmaceutical company. And it focuses on the development and commercialization of gastrointestinal products, both for human and animal health. The company's proprietary product candidates include Mytesi®, which is approved for the symptomatic relief of noninfectious diarrhea in adults. Also, Canalevia™ is under investigation. And it's intended for the treatment of various gastrointestinal disorders in animals.
Jaguar Health's mission is to improve global gastrointestinal health. They plan to do this by developing and commercializing safe and effective solutions. These solutions are meant to address unmet needs. And with more attention placed on the animal health, they have differentiated well. Jaguar Health's tech plays a large role in the development of these therapies.
It's obvious they have a robust pipeline of innovative products. So, this tech penny stock under $1 is well positioned to become a leader in the tech penny stocks space. The company has received strong support from investors and analysts. They believe that its focus on gut health will drive long-term growth. And more people are becoming aware of the link between gut health and overall health. So, expect Jaguar Health's stock to continue performing well.
Final Thoughts on Tech Penny Stocks
Exela, American, Molecular and Jaguar Health are all tech penny stocks under $1 with a lot of potential. They are all well-positioned for continued growth in the tech sector. And their focus on innovation will drive long-term success. So, if you're looking for tech penny stocks to buy, these are four companies you'll want to consider.
---