Reviews
The Great American Wealth Project Review
The Great American Wealth Project features famous news host Bill O'Reilly and Chief Investment Strategist Alex Green. They come together to discuss the power of the stock market and how anyone can amass a fortune and become financially independent with the right stock picks.
Wealth is the great equalizer. It gives you freedom, security, and peace of mind. It allows you to do and be what you want, to support worthy causes and help those closest to you. It enables you to follow your dreams, to spend your life the way you choose. The Great American Wealth Project can help you create that kind of financial freedom.
The Great American Wealth Project Review
Bill O'Reilly Follows Alex Green and You Can Too
Bill O'Reilly is the highest-rated news host of all time. He's been around some of the biggest players on Wall Street. He could get information from many experts. But he sticks with insight from The Oxford Club's Alex Green. Green's been dubbed "the Millionaire-Maker" because he's taught so many regular investors how to create a seven-figure net worth.
Alex Green is famous for predicting the success of some of the biggest stock winners in history… like Apple, Intuitive Surgical, Netflix, Celgene, and Amazon. If you followed his recommendations from 2001 through to today, you could've turned a $150k portfolio into $1,082,241. By comparison, if you put that same money in the S&P 500 over that same period, you would have made just $406,777.
Alex Green talks about how to "Make Americans Rich Again." And not in a theoretical way either. The Great American Wealth Project provides subscribers with Alexander Green's #1 stock in America right now. Subscribers will also receive a free copy of Bill O'Reilly's new book The United States of Trump. Plus, there will be details on Alex Green's proven three-step system to achieve a seven-figure net worth.
What Do You Get When You Sign Up?
The Great American Wealth Project gives a blueprint for success. The Great American Wealth Project includes…
A one-year subscription to The Oxford Communiqué
The United States of Trump by Bill O'Reilly (a value of up to $89.99)
Three Steps to a Seven-Figure Portfolio video series ($499 value)
"How to Profit from the #1 5G Megastock" ($299 value)
"The Millionaire-Making Diagnostics Company" ($299 value)
And… "The Top Fintech in a $100 TRILLION Market" ($299 value).
Reviews and Feedback
Alex Green ran a survey to his subscribers, and here are just a few of the hundreds of responses…
Kurt Hart told us, "I started investing in stocks in the year 2000, at age 66… Alex's recommendations gave me the confidence to invest more… I made great profits that allowed me to pay off my house and left me with a portfolio valued at more than $2 million. Alex's advice gave me and my family confidence in the future and helped me retire with peace of mind."
Mitch Guillfoyle wrote in to say, "I made probably about a million… Reading Alex's notes is reassuring. I wish he had a wider audience these days."
Vin Giufre said, "When I started in 2013, I invested heavily in Alex's Communiqué recommendations. One of his stellar recommendations was Berkshire Fund – which was very profitable. When I retired in late 2017, I transferred my deferred tax account into my Oxford portfolio. I never dreamed my investments, not counting my house, would total more than $2 million. I am very grateful for Alex's advice over the years."
These reviews are probably one of the reasons Alex works so hard. It's amazing to hear people whose lives have been changed. And now, the Great American Wealth Project can help change your life.
It's packed with useful information provided by both Bill O'Reilly and Alex Green. You can learn how to be happier and make a lot of money.
To check out The Great American Wealth Project for yourself, Click Here.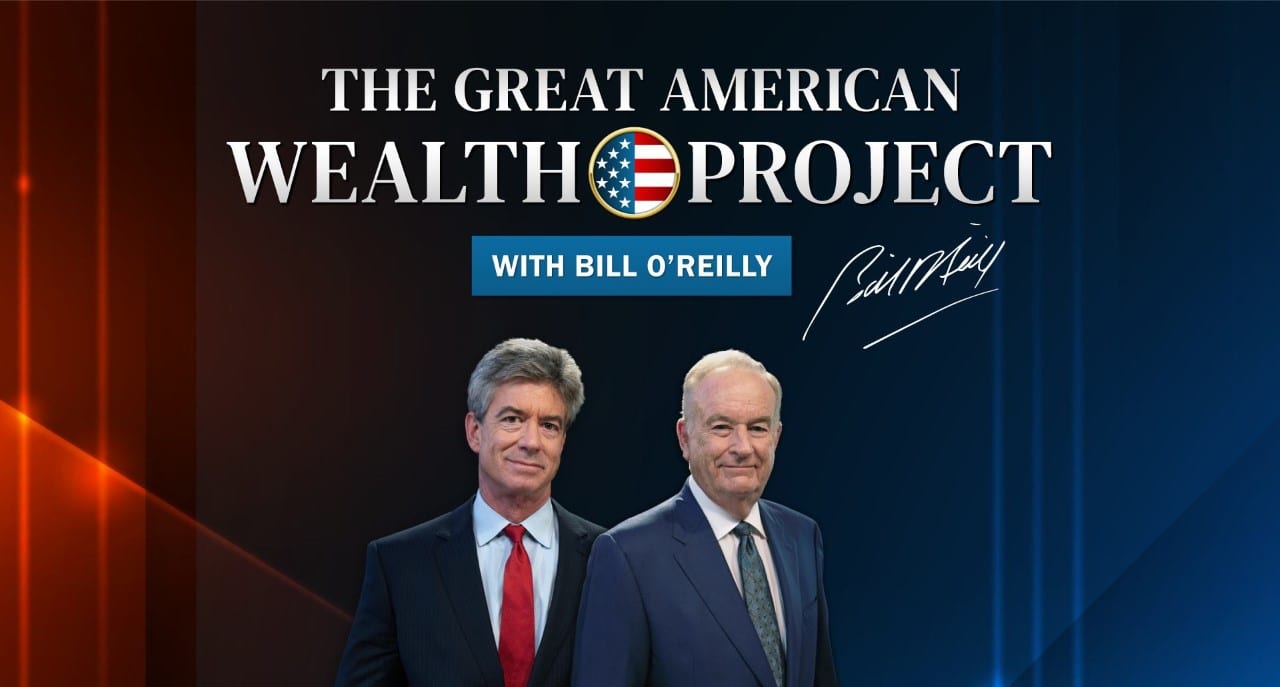 ---